Murray Newsletter - November 25, 2020
.
We must find the time to stop and thank the people who make a difference in our lives.
John F. Kennedy
1917-1963
* * * * * * * * *
I'd like to thank our website owners for having asked me many years ago to compile the Murray Newsletter each week, the sponsors who, without their support, this publication would cease to exist, and a big thanks to all my readers. I really enjoy reading your kind notes and appreciate all of your support throughout the year.
Again, thank you.
Your editor,
Pat
.
---
.
VOLUNTEERS NEEDED!
(by Pat Zeigler)
Volunteers have always helped make our country great. In times of crisis, Americans have always stepped up.
Whether a devastating flood sweeps away entire homes and businesses, a tornado, hurricane or fire destroys a community, or a new fundraising campaign is established to help someone with outrageous medical bills after a horrific accident, we generously donate time and money to help.
Ambitious folks organize and mobilize to move goods and services to areas devastated. They don't have to be asked, they just do it. Volunteers take water, food and cleaning supplies to where it's needed. Others even take care of animals that have been misplaced during storms. Farmers have taken grain and other necessary supplies to other farmers in times of need.
Red Cross phones ring off the hook with generous folks wanting to help others in towns and cities hundreds or thousands of miles away. We might not know a single person in that area, but we want to help, because that's who we are. We don't ask for anything in return.

We just help, because it's the right thing to do

. Do you remember all of the fundraisers for the first responders and victims of 9-11? It seemed that every single American did something positive to help in any way they could. Everyone seemed to carry a certain patriotic pride in coming together.
Healthcare workers are literally begging for your help now.
These true heroes are exhausted and exhaustion leaves a body vulnerable to illness. Being too tired to prepare healthy meals, or even having the energy to eat a healthy meal, leaves more opportunity for illness to invade the body. Being exhausted can create 'brain fog'. They are finding it difficult to, physically and mentally, do their jobs day after day. Then when one of them becomes ill, their workload goes to their co-workers, putting more pressure on them.
Have you ever donated something or done a good deed for someone other than yourself? Are you're ready to step-up and volunteer? Great! Here's your checklist:
1. Unless going to work, for weekly grocery shopping or picking up medicine, I will stay home. I'll have groceries and meds delivered to my home, if possible.
2. Each time I have to go anywhere, I will wear a mask.
3. Because I love and care for them, I'll visit often with friends and family via phone, text or online, but not in person.
4. I'll remind myself daily that my volunteering is only for a short time, just until the coronavirus is under control.
By doing these simple things, I'll help lessen the burden on our healthcare workers. It will also help to keep, not only myself, but everyone else safe from harm.
That's it. Sounds pretty easy, doesn't it? It's totally painless, selfless, generous, and it won't even cost you a single penny to help.
Thanks for volunteering!
That's just what we Americans do!
.
---
.
.
---
.
.
---
.
MURRAY RESIDENTS,
IN TAKING CARE OF BUSINESS AT TOWN HALL...
.
---
.
.
.
---
.
.
Upcoming Blood Drives:
12/7/2020: 1 p.m. - 7 p.m., Town Hall, 623 House St, Avoca, NE
12/8/2020: 1 p.m. - 6 p.m., Elmwood Murdock High School, 300 Wyoming, Murdock, NE
12/9/2020: 8 a.m. - 2 p.m., The Church of Jesus Christ of Latter day Saints, 2128 Lincoln Ave, Plattsmouth, NE
.
---
.
Young Readers Invited to Write to Favorite Authors
Young readers in grades 4-12 are invited to write a personal letter to an author for the Nebraska Letters about Literature (LAL) contest, a state reading and writing promotion program. The letter can be to any author (living or dead) from any genre-fiction or nonfiction, contemporary or classic-explaining how that author's work changed the student's view of the world. Submissions must be completed online November 1- December 31, 2020. Nebraska Letters About Literature is coordinated and sponsored by the Nebraska Center for the Book and the Nebraska Library Commission, with support from Houchen Bindery, Ltd., Humanities Nebraska, and Chapters Bookstore in Seward.
The Nebraska Center for the Book's panel of judges will select a winner and alternate per competition level (Level I for grades 4-6, Level II for grades 7-8, and Level III for grades 9-12) to be honored in a proclamation-signing ceremony at the state capitol during National Library Week in April 2021. Their winning letters will be placed in the Jane Pope Geske Heritage Room of Nebraska Authors at Bennett Martin Public Library in Lincoln. Nebraska winners and alternates will receive state prizes.
Teachers, librarians, and parents can download the contest guidelines, free teaching materials, information on the online entry system, and past winning letters on the Nebraska Center for the Book website. There will be an informational NCompass Live webinar on Wednesday, November 4th at 10:00 am CT discussing this year's contest. Get inspired by listening to past Nebraska winners, Ashley Xiques and Sydney Kohl, read and talk about their letters on NET Radio's All About Books (netnebraska.org/basic-page/radio/all-about-books). For more information contact Nebraska Center for the Book.
The Nebraska Center for the Book is housed at the Nebraska Library Commission and brings together the state's readers, writers, booksellers, librarians, publishers, printers, educators, and scholars to build the community of the book, supporting programs to celebrate and stimulate public interest in books, reading, and the written word. The Nebraska Center for the Book is supported by the Nebraska Library Commission.
As the state library agency, the Nebraska Library Commission is an advocate for the library and information needs of all Nebraskans. The mission of the Library Commission is statewide promotion, development, and coordination of library and information services, "bringing together people and information."
###
The most up-to-date news releases from the Nebraska Library Commission are always available on the Library Commission Website, https://nlc.nebraska.gov/publications/newsreleases .
.
---
.
.
MURRAY RESIDENTS
With winter upon us, please be sure to move your trash and recycle bins back by your house as soon as possible after the trucks have collected your refuse. Do not leave them near the street.
This will help to ensure that the bins aren't damaged when snow and ice removal trucks have to be implemented.
Thank you for your cooperation!
.
---
.
As of Monday, November 23, 2020 the total number of Covid positive cases in Cass County Nebraska, since March, was 1,029. The previous Friday, it was at 968.
Five of those active cases are within zip codes 68409, (Murray), four in 68413, (Nehawka) and fifty-seven in 68048, (Plattsmouth, which includes Beaver Lake).
These numbers are updated throughout the week. You can track them by clicking on the Sarpy/Cass Health Department link HERE, then click the DASHBOARD.
* * * * *
BE SAFE EVERYONE!
Working together, we can get rid of this virus.
Be responsible. Put on a mask, socially-distance yourself from others and wash your hands often.
.
---
.
MEDICARE OPEN ENROLLMENT ENDS DECEMBER 7
Open Enrollment runs through December 7 of every year. Nebraska SHIP is now accepting appointments to help you compare your options by phone, computer or tablet. Receive the same great service from the comfort of your home! Contact Nebraska SHIP at 1.800.234.7119 or by email at DOI.SHIP@nebraska.gov to schedule your comparison today.
The Lincoln, Beatrice, Nebraska City, and Grand Island offices are now providing limited face-to-face counseling by appointment only.
.
---
.
All children need a secure place to learn and grow. The ideal place should be in their own home, however many kids are not that fortunate.
In times of neglect or abuse, a child must sometimes be removed from their home at a moment's noticed and placed in a warm, safe place. Kids of all ages, from birth through high school, sometimes need the help of the Child Saving Institute.
CSI helps foster parents and biological families learn the skills they need for a safe, well-cared-for, and loving family life.During this unsettling time of covid-19, the Murray Christian Church is collecting essential cleaning items for the Child Saving Institute.
If you would like to donate, here are some things they could use:Pine Sol, Lysol Disinfectant Spray, sanitizing wipes, latex and powder-free disposable gloves, (L & XL), and hand sanitizer.
Please bring items to Murray Christian Church, 304 W Young St, Murray, NE on Wednesdays, Thursdays or Fridays, between the hours of 10 - 2:00. You may call the church ahead of time, 402-235-2527, to be sure someone will be there to assist you.
Thank you for helping to keep these children, (and the CSI staff), healthy and happy!
---
.
---
.
.
---
.
A Bountiful Thanksgiving Table, A Lofte Christmas Show and other happenings.
.
---
.
Even during the summer and amid the Covid19 crisis, the Conestoga Backpack Program continues to furnish food to local families in need. The program serves the Murray, Nehawka, Union and Beaver Lake areas in southeast Nebraska, and will not turn anyone away.

Just by adding a few of the items listed below to your shopping list and picking them up, you'll be helping someone in a big way. Keep in mind that some of the children are very young and are possibly 'preparing' their own meals, so easy-to-open containers are a good option for little hands.
Canned soup
Granola bars
Fruit snacks
Dry pasta
Spaghetti sauce
Dry soup mixes
Canned meat (chicken, tuna)
Boxed prepared meal kits (Hamburger Helper, Rice-a-Roni)
Peanut butter
Jelly
Canned fruit and vegetables
Also needed are hygienic supplies, toothbrushes, toothpaste, soap, cotton swabs, tissues and toilet paper.
To make a monetary donation instead, please a check made payable to CONESTOGA BACKPACK PROGRAM may be mailed or deposited at Cornerstone Bank, 102 W Main St, Murray, NE 68409. 100% of all monies collected is used for food and hygienic supplies for the families.
To have the items picked up, call Jill at 402-660-3543 to make arrangements. As another alternative, you may drop them off at Cornerstone Bank in Murray or at their Beaver Lake location.
Your help is greatly appreciated. Thank you!
.
---
.
ATTENTION,
CASS COUNTY NE RESIDENTS:
.
---
.
See impound inventory here >>>
.
---
.
.
.
---
ATTENTION MEMBERS and FRIENDS
If you have a compromised immune system or do not feel safe going out to a public grocery store, we have 4 volunteers available to help. Please call the church office to request their services 402.235.2527.
Worship this week will be through Facebook Live.
Thank you,
Pastor Mike and the Murray Christian Church Board
.
---
.
Here's how to subscribe to the
Murray Newsletter
It's easy and FREE! Click Here
You will receive an email Wednesday morning with a link to the NL.
You may also receive the Murray NL on your mobile phone at 1:30 that same day by entering your number at the red 'MURRAY MOBILE' box on the right side of this page.
NO WORRIES. We do NOT sell or give your e-address or phone to anyone!
.
---
.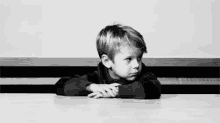 DON'T STOP READING NOW!
SEE BELOW FOR LOTS MORE GOING ON!
.

EVENTS IN NEIGHBORING TOWNS:
.
.
.
---
.
.
The Cornhusker Country Music Theater is gradually getting a NEW LOOK!
As of now, the top front is still old barn board, but there is a new, white metal awning where the old shake shingles used to be and below that, new, Cornhusker red, metal siding. Little by little, the whole front will have a new, fresher look.
The CCMT is a nonprofit organization that operates solely on the tax-deductible donations of generous donors.
Admission to all of our live, family-friendly shows is only $4 for all those over 13 and FREE to those younger.
We have a small dance floor and encourage you to bring your friends and loved ones to join us for a good, clean, old-fashioned musical experience.
Call for more information, 800-487-8797, ext 211 or email cornhuskercountrymusic@gmail.com.
We're located at 211 Main Street, Louisville, NE.
UPCOMING EVENTS:

* Schedule change, Sunday, November 29, @ 2 pm, Nightriders band
.
---
.
.
---
.
.
---
.
.
---
.
.
---
.
NOW HIRING!!!!!
·PT/FT Day, Evening, and Overnight C.N.A's
·Weekend Baylor C.N.A's
·Licensed Professional Nurse (LPN)
We offer free healthcare premiums for our full time employees, shift differentials, and competitive wages, full benefit plan, and paid time off.
Call us at 402-234-2125 or apply online at www.louisvillecarecenter.com
.
.
PERENNIAL EVENTS:
.
REMEMBER TO CALL AHEAD TO FIND OUT ABOUT CHANGES TO THESE EVENTS!
.
.
.
.
.
.
.
---
.
ATTENTION, VETERANS!
Do you need assistance? We're here to help!
Contact Cass County Veteran Service Officer
Email:
*
Admin Assistant: Jacie Victor

Phone:
(402) 296-9368
Fax: (402) 296-9369*
Email:
ccvsoadmin@cassne.org
Hours:
Call for appointment!
Monday – Friday 8 am to 5 pm
Closed noon to 1pm
346 Main St., Rm. 102
Plattsmouth, NE 68048
.
---
.
.
---
.
---
---
ARE YOU 55+
and
LOOKING FOR PART-TIME WORK?
The following is an employment opportunity available to older adults in Cass County.
Experience Works is a national, non-profit organization funded by the US Dept of Labor to administer the Senior Community Service Employment Program, which assists people 55 and older in getting updated training to assist in returning to the workforce. This is a federally funded program and offers a no-cost employment service to older adults who qualify.
Once accepted into the program, individuals are placed in a training site in or near their community, where they gain on the job experience while working 20-21 hours/week at $8/hour.
We also help with skill assessments, computer training, resumes, cover letters, job search, etc.
The goal is that through the training and job search assistance we gain help older adults gain good jobs in or around their communities.
Stephanie MahonyEmployment and Training CoordinatorExperience Works, Inc.
1111 "O" Street Ste 205
American Job CenterLincoln, NE 68508
Phone: 402-441-1654Fax: 402-441-6038
stephanie_mahony@experienceworks.org
Nebraska Toll-free Number: 1-877-314-7526.
.
---
.
---
.
https://www.keepcasscountybeautiful.com/index.php
.
---
.
HOW TO SUBMIT YOUR NEWS TO THIS NEWSLETTER...
Below is a list of categories that we are happy to post, (at NO COST to you!), in the weekly Murray online newsletter:
Weddings
Engagements
Anniversary
Births
Letters to the Editor
Birthday Greeting
Upcoming Events
Cards of Thanks
Lost and Found
Obituaries
Recipes
Photos
and So Much More!

That's right! These are all items that can appear FREE of CHARGE in each Wednesday's Murray Newsletter and/or Calendar! All YOU have to do is send the information to us - it's that simple!
DEADLINE for submissions to each week's Wednesday Newsletter is NO LATER THAN NOON on the preceding MONDAY.
There are 3 ways you can submit your articles:
1) You may call your information to 402-235-2926 and leave a voice mail with your name and phone number.
2) Email your story with your name, contact info and story, in plain text to:
Send photos in .jpg format, no larger than 495 pixels wide or photos and fliers in a .pdf, to the e-address above with your story in plain text.
3) Send items via the U.S. postal service to:
Editor, Murray Nebraska Website
201 N How Ave
Murray, NE 68409-8403
Be sure to allow enough time to be received by Monday! Also, when mailing items you'd like to get back, please enclose a self-addressed, stamped envelope.
Remember to include 'who, what, when, where and why', along with any other helpful details, such as a contact person and phone.
Again, you must have your name and contact information included with the information.
Thanks for helping to keep YOUR Murray Newsletter fresh and up-to-date!
**********
SUBSCRIBE to the MURRAY NEWSLETTER...
We're glad you're enjoying reading the FREE Murray Newsletter! Would you like to automatically receive it every week?
At the top of the 'Home' page, slide your mouse over the 'WHAT'S NEW' tab. When the drop-down menu appears with 'NEWSLETTER', slide the mouse to the right to 'SUBSCRIBE to NEWSLETTER', then fill in your e-address. Follow the instructions in the email that you receive and that's all there is to it!
It's absolutely FREE and no need to worry...we won't sell or distribute your address to anyone!

---
Community Sustaining Sponsors 2020

2020 Community Sustaining Sponsor
2020 Community Sustaining Sponsor
2020 Community Sustaining Sponsor
2020 Community Sustaining Sponsor

2020 Community Sustaining Sponsor

2020 Community Sustaining Sponsor

2020 Community Sustaining Sponsor
2020 Community Sustaining Sponsor

2020 Community Sustaining Sponsor

2020 Community Sustaining Sponsor

2020 Community Sustaining Sponsor

2020 Community Sustaining Sponsor

2020 Community Sustaining Sponsor

2020 Community Sustaining Sponsor

2020 Community Sustaining Sponsor
2020 Community Sustaining Sponsor
..
---
.
Read Our Neighbors' Newsletters!
Also FREE SUBSCRIPTIONS to these Newsletters!
Click on any of the links below to subscribe.

Click to Read today's SpringfieldNebraska Newsletter
Click to Read today's PlattsmouthNebraska Newsletter
Click to Read today's WeepingWaterNebraska Newsletter
Click to Read today's NehawkaNebraska Newsletter
Click to Read today's CedarCreekNebraska Newsletter
Click to Read today's AvocaNebraska Newsletter
Click to Read today's ElmwoodNebraska Newsletter
Click to Read today's MurdockNebraska Newsletter
Click to Read today's LouisvilleNebraska Newsletter
Click to Read today's EagleNebraska Newsletter
Click to Read today's MurrayNebraska Newsletter
Click to Read today's UnadillaNebraska Newsletter
Click to Read today's UnionNebraska Newsletter
Click to Read today's AlvoNebraska Newsletter
Click to Read today's ManleyNebraska Newsletter
.