Murray Newsletter- January 29, 2020
.
.
Sunday, February 2nd, is Groundhog Day
The trouble with weather forecasting is that it's right too often for us to ignore it, and wrong too often for us to rely on it!
.
---
.

Here's how to subscribe to this

Murray Newsletter

It's easy and FREE! Click Here

You will receive an email Wednesday morning with a link to the NL.

You may also receive the Murray NL on your mobile phone at 1:30 that same day by entering your number at the red 'MURRAY MOBILE' box on the right side of this page.

NO WORRIES. We do NOT sell or give your e-address or phone to anyone!

.
---
.
BENEFIT for CYSTIC FIBROSIS
CLICK ONE OF THE ROSES FOR MORE INFORMATION!
https://www.facebook.com/cncflincoln/
.
.
---
.
Agricultural Health and Safety Course
FOR MEDICAL AND SAFETY PROFESSIONALS
This course is designed to examine key health and safety issues specific to rural and
agricultural workers. Experts will present course material relevant to those working in health care, public health, education, and safety professions.
This course is intended for professionals who work with or have an interest in agricultural health and safety including physicians, nurses, emergency medical responders, physician assistants, health educators, advanced practice nurses, Ag extension, migrant health clinicians, physical therapists, insurance specialists, veterinarians, and safety professionals.
.
---
.
.
---
.
NEST529 "Why I Want to Go to College" Writing Sweepstakes Now Open
For the 18th year, Nebraska State Treasurer John Murante and the Omaha Storm Chasers will be sponsoring the "Why I Want to Go to College" writing sweepstakes, with entries due Friday, March 27, 2020.
Prizes will be awarded to 12 winners who will receive contributions to the Nebraska Educational Savings Trust (NEST) college savings accounts – including $2,000 for first place, $1,000 for second place, and $500 for third place. Three winners will be chosen from each of Nebraska's three Congressional districts, and three winners will be chosen from outside Nebraska.
Each Nebraska winner will receive four tickets to the Sunday, May 3rd Storm Chasers game at Werner Park in Papillion at 2:05 p.m. where they will be recognized during the game.
"This event is such a highlight of just how inspiring the NEST529 program can be. It is a wonderful way to challenge students to focus on their goals, improve their writing skills, and learn the importance of saving for their education. I'm looking forward to meeting the winners and their families at Werner Park," said State Treasurer John Murante.
Families can save for college for their children and grandchildren through NEST529, the state-sponsored 529 college savings program that allows for tax-free investments and tax-free qualified withdrawals. Nebraska account owners can qualify for up to $10,000 a year in state income tax deductions.
Students are asked to reflect on the value of education and what they hope to achieve through higher education. Entries are limited to 750 words and should be sent to Andrea Bedore, Omaha Storm Chasers, 12356 Ballpark Way, Papillion, NE 68046.
Information about the writing sweepstakes is available on the Treasurer's website at www.treasurer.nebraska.gov/csp/.
About NEST 529
NEST 529 is a tax-advantaged 529 college savings plan and provides four plans to help make saving for college simple and affordable: NEST Direct College Savings Plan, NEST Advisor College Savings Plan, TD Ameritrade 529 College Savings Plan, and State Farm 529 Savings Plan. The Nebraska State Treasurer serves as Program Trustee. First National Bank of Omaha serves as Program Manager, and all investments are approved by the Nebraska Investment Council. Families nationwide are saving for college using Nebraska's 529 College Savings Plans, which have more than 275,000 accounts, including over 89,000 in Nebraska. Visit NEST529.com and treasurer.nebraska.gov for more information.
About First National Bank of Omaha
First National Bank is a subsidiary of First National of Nebraska. First National and its affiliates have more than $21 billion in assets and 5,000 employee associates. Primary banking offices are located in Nebraska, Colorado, Illinois, Iowa, Kansas, South Dakota and Texas.
Investments Are Not FDIC Insured* · No Bank, State or Federal Guarantee · May Lose Value
*Except the Bank Savings Investment Option
.
---
.
.
P.E.O. Scholarship for Senior Girls
Chapter F of PEO, an organization focused on furthering educational opportunities for women, is offering two scholarships in the amount of $250 each to senior girls - one from Conestoga and one from Plattsmouth - who are planning to attend either a college or technical school after 2020 graduation. Please email annmcgee.mcgee@gmail.com by February 15th for an application. Applications must be submitted by March 15.
Attention all Beaver Lake High School Seniors
The Beaver Lake Ladies Auxiliary is offering two $300 scholarships for a boy or girl living in the Beaver Lake Community. You must have a minimum 2.5 GPA, be a dependent of a Beaver Lake property owner in good standing, and will be attending a college or technical school during the 2020/21 school term.
If you are interested in receiving an application form, please contact Ann McGee, by emailing annmcgee.mcgee@gmail.com by February 15th.
.
---
.
ARM YOURSELF with the FACTS
(By Patricia Zeigler)
The upcoming 2020 U.S. presidential elections are quickly approaching. November 2020 isn't all that far off. If you are not yet registered to vote, now is the time. Cass County, NE residents can find registration information here: http://www.cassne.org/election.html

It's also time to do some serious research on ALL the candidates. Please do NOT get your information from social media, friends and acquaintances. Why would you choose to vote based on what you've heard 'commentators' say on TV and social media? 'Commentators' are paid a lot of money to often distort the truth and offer their own opinions. While it can, at times, be entertaining, many times, their point of view is far different from that of trained journalists and experts who are supposed to be reporting the facts.

Get your useful, factual information directly from the source to help you make your ultimate decisions. You have the ability to do the research and the right to form your own opinions. Besides having the ability to vote being a great privilege, it is also your duty to vote knowing all the facts available to you.

Go to the candidate's own official website where they each, along with their own staff, publish their own plans, information and ideas for our future. You can sign-up to receive their emails, volunteer to help with their campaign and donate there, too, if you wish. Then, when you see and hear them on TV, compare that to what you read and hear on his or her own webpages.
Here's the website for the Federal Election Commission, https://www.fec.gov/, so you can see how the campaign finance process works, along with other useful information. Type in your zip code and you can see who's running for office in your local area.
As of 2020-01-13, the current presidential candidates and their websites are:
DEMOCRAT
Bennet, Michael, https://michaelbennet.com/
Biden, Joe, https://joebiden.com/
Bloomberg, Michael, https://www.mikebloomberg.com/
Buttigieg, Pete, https://peteforamerica.com/
Delaney, John, https://www.johndelaney.com/
Gabbard, Tulsi, https://www.tulsi2020.com/
Klobuchar, Amy, https://amyklobuchar.com/
Patrick, Deval, https://devalpatrick2020.com/
Sanders, Bernie, https://berniesanders.com/
Steyer, Tom, https://www.tomsteyer.com/
Warren, Elizabeth, https://elizabethwarren.com/
Yang, Andrew, https://www.yang2020.com/

***********************
REPUBLICAN

Trump, Donald, https://www.donaldjtrump.com/
Walsh, Joe. https://www.joewalsh.org/
Weld, Bill, https://weld2020.org/
.
---
.
Click below to read an archived edition of the Newsletter!
A Post-prom Spaghetti Feed fundraiser, the 'No-Phone-Zone' and daffodil days! (That last one sure brings thoughts of springtime, doesn't it?)
.
---
.
WHAT DOES YOUR ADVERTISING BUDGET LOOK LIKE?
IF YOU WANT YOUR BUSINESS TO GROW,
YOU HAVE TO ADVERTISE!
BUY YOUR OWN AD FOR ONLY $10/MONTH!
CLICK ON THE RED, 'BUY THIS AD', BOX on the RIGHT.
.
---
.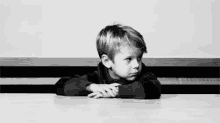 DON'T STOP READING NOW!
SEE BELOW FOR LOTS MORE GOING ON!
.

EVENTS IN NEIGHBORING TOWNS:
.
NEHAWKA FIRE DEPARTMENT SOUP SUPPER
Nehawka Fire Department hosted their annual soup supper Saturday evening, January 18th, and had a great turn-out!

Support to our small town volunteer fire and rescue departments is so important. These dedicated folks will answer the call of duty any time of the day or night, no matter your financial status, the color of your skin, your religious preferences or any other 'prejudices' that others might assign. These volunteers are truly non-biased pros at times of one's utmost distress. Always, always show your support and if you cannot attend any of their fundraising events, just drop a check in the mail to them. That one donation, no matter the size, may just help to purchase one more piece of equipment needed to help save one of your loved-ones' lives ~ or your own.
Thank you to ALL firefighters and EMT's!
Thanks to Shane Adams for sharing these pictures.
.
---
.
.
---
.
.
---
.
.
---
.
.
---
.
.
Valentine applique project
Saturday, February 1, from 1 to 4:30
Sue McKee Neill will provide to workshop participants at the Bess Streeter Aldrich Museum on. Her workshop will provide instruction on a type of needle turn applique and reverse applique. No hand sewing experience is necessary. The purpose is to learn the skill, not perfection. The kit includes all the fabric needed to complete the project which will be started in class.
Participants are encouraged to bring red, pink, and white thread, fabric scissors, desired needle, and thimble (if you like to use them).
The cost is $35.
Space is limited.
Register at aldrichfoundation@gmail.com and/or send payment to Aldrich Foundation, Box 167, Elmwood, NE 68349.
.
---
.

.
.
Cornhusker Country Music Theater, a nonprofit 501 c 3 organization, is in Louisville, NE at 211 Main St.
SUPPORT SMALL TOWNS' EVENTS and bring the family for an affordable, fun night of LIVE music!
You can try out our new dance floor or just sit back and enjoy the music in vintage theater seating!
COMING UP:
Sunday, February 2nd, 2 pm ~ Down Home Band
Sunday, February 9th, 1 pm, JAM SESSION ~ Bring your instruments, your voice or both and join us for some old-time fun!

JAM SESSIONS are FREE!
Admission to shows is only $4 for those over 13 years old. Younger kids admitted FREE!
Check back often for more updates!
Call, 1-800-480-8797, ext. 211, to hear schedule or email cornhuskercountrymusic@gmail.com for more information.
Like us on Facebook @ Cornhusker Country Music Theater!
.
---
.
The pay rate for Cass and Otoe counties is $17.50 per hour plus mileage.
If you have any questions please contact Audrey at 402-366-9643.
2020census.gov/jobs
.
---
---
.
.
---
.
.
---
.
.
"Rightfully Hers" Exhibit at Cass County Museum
Cass County Historical Society Museum has installed a popup exhibition from the
National Archives, "Rightfully Hers", commemorating the 100th anniversary of the
ratification of the 19th Amendment.
"Rightfully Hers" contains simple messages exploring the history of the ratification of the 19th amendment, women's voting rights before and after the 19th, and its impact today. Despite decades of marches, petitions, and public debate to enshrine a woman's right to vote in the constitution, the 19th amendment - while an enormous milestone- did not grant voting rights for all. The exhibit runs through May.
In conjunction with the exhibit, the Historical Society has installed a small exhibit about the woman's suffrage movement in Cass County from 1866 to 1920. The brown bag program series in March and April includes programs about the movement and notable women in Cass County history. Cass County Museum in open Tuesday through Saturday from 12:00 to 4:00.
After April 1, the museum will also be open on Sunday.
"Rightfully Hers"was organized by the National Archives and Records Administration.
In celebration of the 100th anniversary of the 19th Amendment, the National Archives launched a nationwide initiative and major exhibition that explores the generations-long fight for universal woman suffrage.The exhibition is presented in part by the National Archives Foundation through the generous support of Unilever, Pivotal Ventures, Carl M. Freeman Foundation in honor of Virginia Allen Freeman, AARP and Denise Gwyn Ferguson.
For additional information contact the Cass County Museum at 402-296-4770.
.
---
.
.
Beekeeping Workshop Sign-up here:
https://ssp.qualtrics.com/jfe/form/SV_06eNidmd00tlvQp
Find different workshops here:
https://entomology.unl.edu/bee-lab#tab3
.
---
.
.
---
.
.
---
.
Brown Bag with the Birds
Come watch the wonders of nature with us!
Bring your sack lunch and watch wild birds through our picture windows. Visit with fellow bird watchers as we identify the different types of birds! Typically, we record sightings of 12 to 15 different species in one hour.
This is FREE to the public, every Friday during the noon hour in January and February 2020.
For more information, please contact:
Doug Friedli, Executive Director
Missouri River Basin Lewis & Clark Visitor Center
100 Valmont Dr./PO Box 785 Nebraska City, NE 68410
402-873-2215 Dougfriedli@gmail.com
www.lewisandclarkvisitorcenter.org
.
---
.
.
.
---
.

CLICK MASONIC HOME FLYER BELOW FOR EMPLOYMENT INFO!
.
---
.
.
---
.

.
Bess Streeter-Aldrich Short Story Contest
Generate a fictional short story that is written in the wholesome spirit displayed by Bess Streeter Aldrich in her works while incorporating a theme that focuses on Nebraska's family life, economy, history, cultural diversity, and/or geography (past, present, and/or future). Writers are encouraged to focus on historical and/or realistic topics. This year the Aldrich Foundation is paying tribute to Mrs. Aldrich's book Spring Came on Forever and it would be an excellent resource.
Adult: 1st Prize $100; 2nd Prize $50; 3rd Prize $25
High School (Grades 9-12): 1st Prize $50; 2nd Prize $25; 3rd Prize $15
Middle School (Grades 6-8): 1st Prize $50; 2nd Prize $25; 3rd Prize $15
Intermediate School (Grades 3-5): 1st Prize $25; 2nd Prize $15; 3rd Prize $10
*Schools are limited to 15 submissions per teacher. Family members of the Aldrich Foundation Board are not eligible.
Length: 1,000 to 2,000 words (there is no minimum word requirement for the Intermediate Category)

Submit your story to the following link with the easy online form. The deadline is midnight February 17, 2020. Winners will be announced in April 2020.
https://docs.google.com/forms/d/e/1FAIpQLSejVHAJk6ckpk_6O3G5x5prnNxzEpkP5ej4d40dOLrsAWyDLw/viewform?fbclid=IwAR0ybpUSIVji36xURjCAnlxhLFcvjhSjx1f0AW4MSmmu6tMyE0cxqsXPp0A
.
---
.
NOW HIRING!!!!!
·PT/FT Day, Evening, and Overnight C.N.A's
·Weekend Baylor C.N.A's
·Licensed Professional Nurse (LPN)
We offer free healthcare premiums for our full time employees, shift differentials, and competitive wages, full benefit plan, and paid time off. Call us at 402-234-2125 or apply online at wwwwww.louisvillecarecenter.com.
.
---
.
.
---
.
PERENNIAL EVENTS:
.
The Conestoga Backpack Pantry serves the Murray, Nehawka, Union and Beaver Lake areas in southeast Nebraska, although we will not turn away anyone in need. Food packs are placed in the childrens' locker at school to take home on the weekends, helping to sustain them until returning to school the following week.
Your kind donation of non-perishable food items can be made at Cornerstone Bank in Murray during business hours, Monday-Friday: 8:00 am-4:00 pm. We can also pick up your items, if you cannot drop them off. Call Jill at 402-660-3543 to make arrangements.
Some ideas are cereal, juice boxes, granola bars, cereal bars, pancake mix, peanut butter, jelly, tuna or chicken salad packs, fruit cups, raisins, cheese and cracker snacks, macaroni and cheese cups, etc. Keep in mind that some of the children are very young and are possibly 'preparing' their own meals. Easy to open containers are a good option for little hands.
Each time you shop, just pick up one thing and set it aside and after a few weeks, drop off your bag of items at the bank or church.
Thank you!
.
---
.
.
---
.
The Sarpy/Cass Baby Café is opening soon! Baby Cafés are licensed sites run by trained staff that provide a high-quality standard of care for breastfeeding families. Please join us every Tuesday, starting October 1st, from 10am-noon, at the Sarpy/Cass Health Department for pregnancy and breastfeeding support. Learn more on our website at sarpycasshealthdepartment.org/maternal-and-child-health.
.
---
.
---
.
.
---
.
.
.
---
.
.
---
.
.
Historian Harlan at Herban Coffee Lab
The second Saturday of each month, 10:00 am at Herban Coffee Lab, Plattsmouth, NE, 'Historian Harlan' will share stories of local characters from early last century. It's always interesting and interactive.
Come join us for some excellent coffee and local history!
.
---
.
.
.
---
.
.
---
.
NEED a RIDE
to
YOUR MAMMOGRAM APPOINTMENT?
The Sarpy/Cass Health Department offers free transportation assistance to women for their mammogram appointment. The service includes home pick-up, hospital/clinic drop-off, and return home drop-off.

Eligibility includes women age 40-75 years living in Sarpy or Cass counties.
Please call SC Health Department for more information, 402-537-6968.
.
---
.
Colorectal cancer is the third most common cancer and the second leading cause of cancer-related deaths among men and women in the United States. An estimated 108,000 new cases will be diagnosed each year. Regular colorectal cancer screenings can detect colorectal cancer early when the chances for cure are best. Because of this, the Sarpy/Cass Health Department is offering free fecal occult blood test (FOBT) home screening kits to both men and women between the ages of 50 and 74 years.
The screening kits are available at the Health Department's office at 701 Olson Drive, Suite 101, Papillion, Monday-Friday 8:00 a.m. to 4:30 p.m. Call (402) 537-6969 for more information.
.
---
.
ATTENTION, VETERANS!
Do you need assistance? We're here to help!
Contact Cass County Veteran Service Officer
Email:
*
Admin Assistant: Jacie Victor

Phone:
(402) 296-9368
Fax: (402) 296-9369*
Email:
ccvsoadmin@cassne.org
Hours:
Monday – Friday 8 am to 5 pm
Closed noon to 1pm
346 Main St., Rm. 102
Plattsmouth, NE 68048
.
---
.

.

BACK TO SCHOOL? GET YOUR GED!
IT ISN'T JUST FOR KIDS ANYMORE!
GED classes will resume near the same time as public schools in the fall. Call 402-296-3174 ext. 2315 for information.
.
---
.
.
---
.
---
.
---
.
Hope's Closet Hours:
M - F, 10-4
Saturday, 10-3
.
---
---
ARE YOU 55+
and
LOOKING FOR PART-TIME WORK?
The following is an employment opportunity available to older adults in Cass County.
Experience Works is a national, non-profit organization funded by the US Dept of Labor to administer the Senior Community Service Employment Program, which assists people 55 and older in getting updated training to assist in returning to the workforce. This is a federally funded program and offers a no-cost employment service to older adults who qualify.
Once accepted into the program, individuals are placed in a training site in or near their community, where they gain on the job experience while working 20-21 hours/week at $8/hour.
We also help with skill assessments, computer training, resumes, cover letters, job search, etc.
The goal is that through the training and job search assistance we gain help older adults gain good jobs in or around their communities.
Stephanie MahonyEmployment and Training CoordinatorExperience Works, Inc.
1111 "O" Street Ste 205
American Job CenterLincoln, NE 68508
Phone: 402-441-1654Fax: 402-441-6038
stephanie_mahony@experienceworks.org
Nebraska Toll-free Number: 1-877-314-7526.
.
---
.
---
.
http://www.keepcasscountybeautiful.com/index.php
.
---
.
HOW TO SUBMIT YOUR NEWS TO THIS NEWSLETTER...
Below is a list of categories that we are happy to post, (at NO COST to you!), in the weekly Murray online newsletter:
Weddings
Engagements
Anniversary
Births
Letters to the Editor
Birthday Greeting
Upcoming Events
Cards of Thanks
Lost and Found
Obituaries
Recipes
Photos
and So Much More!

That's right! These are all items that can appear FREE of CHARGE in each Wednesday's Murray Newsletter and/or Calendar! All YOU have to do is send the information to us - it's that simple!
DEADLINE for submissions to each week's Wednesday Newsletter is NO LATER THAN NOON on the preceding MONDAY.
There are 3 ways you can submit your articles:
1) You may call your information to 402-235-2926 and leave a voice mail with your name and phone number.
2) Email your story with your name, contact info and story, in plain text to:
Send photos in .jpg format, no larger than 495 pixels wide or photos and fliers in a .pdf, to the e-address above with your story in plain text.
3) Send items via the U.S. postal service to:
Editor, Murray Nebraska Website
201 N How Ave
Murray, NE 68409-8403
Be sure to allow enough time to be received by Monday! Also, when mailing items you'd like to get back, please enclose a self-addressed, stamped envelope.
Remember to include 'who, what, when, where and why', along with any other helpful details, such as a contact person and phone.
Again, you must have your name and contact information included with the information.
Thanks for helping to keep YOUR Murray Newsletter fresh and up-to-date!
**********
SUBSCRIBE to the MURRAY NEWSLETTER...
We're glad you're enjoying reading the FREE Murray Newsletter! Would you like to automatically receive it every week?
At the top of the 'Home' page, slide your mouse over the 'WHAT'S NEW' tab. When the drop-down menu appears with 'NEWSLETTER', slide the mouse to the right to 'SUBSCRIBE to NEWSLETTER', then fill in your e-address. Follow the instructions in the email that you receive and that's all there is to it!
It's absolutely FREE and no need to worry...we won't sell or distribute your address to anyone!

---
Community Sustaining Sponsors 2020

2020 Community Sustaining Sponsor
2020 Community Sustaining Sponsor
2020 Community Sustaining Sponsor
2020 Community Sustaining Sponsor

2020 Community Sustaining Sponsor

2020 Community Sustaining Sponsor

2020 Community Sustaining Sponsor
2020 Community Sustaining Sponsor

2020 Community Sustaining Sponsor

2020 Community Sustaining Sponsor

2020 Community Sustaining Sponsor

2020 Community Sustaining Sponsor

2020 Community Sustaining Sponsor

2020 Community Sustaining Sponsor

2020 Community Sustaining Sponsor
2020 Community Sustaining Sponsor
..
---
.
Read Our Neighbors' Newsletters!
Also FREE SUBSCRIPTIONS to these Newsletters!
Click on any of the links below to subscribe.

Click to Read today's SpringfieldNebraska Newsletter
Click to Read today's PlattsmouthNebraska Newsletter
Click to Read today's WeepingWaterNebraska Newsletter
Click to Read today's NehawkaNebraska Newsletter
Click to Read today's CedarCreekNebraska Newsletter
Click to Read today's AvocaNebraska Newsletter
Click to Read today's ElmwoodNebraska Newsletter
Click to Read today's MurdockNebraska Newsletter
Click to Read today's LouisvilleNebraska Newsletter
Click to Read today's EagleNebraska Newsletter
Click to Read today's MurrayNebraska Newsletter
Click to Read today's UnadillaNebraska Newsletter
Click to Read today's UnionNebraska Newsletter
Click to Read today's AlvoNebraska Newsletter
Click to Read today's ManleyNebraska Newsletter
.
---
.