Murray Newsletter - October 28, 2020
Greatness lies, not in being strong, but in the right using of strength; and strength is not used rightly when it serves only to carry a man above his fellows for his own solitary glory. He is the greatest whose strength carries up the most hearts by the attraction of his own.
Henry Ward Beecher
1813~1887
American clergyman, social reformer and orator
.
---
.
Condolences to Family and Friends of...
Ellis "Hap" DeVere Thomas
of Murray.
Read Hap's complete obituary HERE.
---
.
Murray Christian Church held its annual Chicken Noodle Dinner last weekend and, as always, it was very good. Orders were taken ahead of time and all you needed to do was drive up and someone brought your meal out to you. Good job MCC!
Here, the workers are shown, masked-up for everyone's protection ~ their own and others.
---
.
As of 1:35 pm on Sunday, October 25, 2020 the total number of Covid-19 positive cases in Cass County Nebraska was up to 488, per the Sarpy/Cass Health Dept. The count was at 457 a week before.
* * * * *
Working together, we can get rid of this virus.
Be responsible.
Put on a mask.
Socially-distance yourself from others.
Wash your hands.
.
---
.
TURN CLOCKS BACK 1 HOUR THIS WEEKEND!
SUNDAY, NOVEMBER 1ST, AT 2 AM DAYLIGHT SAVINGS TIME ENDS!
YIPPEE! ONE EXTRA HOUR OF SLEEP!
.
---
.
Attention, Murray Trick or Treaters:
For a number of years Murray Christian Church has enjoyed opening our doors to the families of our community on Halloween. Whether it be for a spot to warm up, using the bathroom and/or coming in to enjoy a hotdog and hot chocolate, we love being available for the youth and families.
After careful consideration, the MCC board has decided to not be open for our Halloween event this year. It was a hard decision to make, but our greatest concern is the health and welfare of the families that come to us. We are uncomfortable with the risks involved in congregating larger groups of people and the risk of the spread of CoVid.
Please be safe and we will look forward to seeing you all next year.
Pastor Mike and the Murray Christian Church Board
.
---
.
PLEASE LET FRIENDS & FAMILY KNOW WHO LIVE IN THE COUNTIES BELOW:
OCTOBER 21, 2020 — The American Red Cross is urging healthy donors of all blood types to give blood or platelets to ensure a strong blood supply for patients as the U.S. braces for flu season while in the midst of the COVID-19 pandemic.
Flu shot doesn't affect blood donation eligibility.
Medical experts are urging people to get the flu shot to avoid a flu epidemic on top of the current COVID-19 pandemic. Because blood can only be given by those who are feeling well, a severe flu season could create additional challenges to maintaining a sufficient blood supply for hospital patients in need.
Get the flu vaccine this year to help protect the nation from the virus but also to ensure that patients continue to have access to lifesaving blood products. There is no waiting period to give blood or platelets after receiving a flu shot as long as the donor is symptom-free and fever-free. There is no risk of transmitting the influenza virus after receiving a flu vaccination.
For those that have the flu, it is important to wait until they no longer exhibit flu symptoms, have recovered completely and feel well before attempting to donate. Donors must feel healthy and well on the day of donation.
Stay healthy this flu season and make an appointment to donate blood by downloading the Red Cross Blood Donor App, visiting RedCrossBlood.org, calling 1-800-RED CROSS (1-800-733-2767) or enabling the Blood Donor Skill on any Alexa Echo device.
In thanks for making time to donate, the Red Cross will send those who come to give Oct. 15-Nov. 11 a $5 Amazon.com Gift Card via email, courtesy of Suburban Propane. Plus, those who come to give in October are automatically entered for a chance to win a $1,000 Amazon.com Gift Card. Five lucky people will win. (Restrictions apply. Additional information and details are available at RedCrossBlood.org/Unite.)
Important COVID-19 information for donors
The Red Cross is testing blood, platelet and plasma donations for COVID-19 antibodies. The test may indicate if the donor's immune system has produced antibodies to this coronavirus, regardless of whether an individual developed COVID-19 symptoms. Red Cross antibody tests will be helpful to identify individuals who have COVID-19 antibodies and may now help current coronavirus patients in need of convalescent plasma transfusions. Convalescent plasma is a type of blood donation collected from COVID-19 survivors that have antibodies that may help patients who are actively fighting the virus.
COVID-19 antibody test results will be available within one to two weeks in the Red Cross Blood Donor App or donor portal at RedCrossBlood.org. A positive antibody test result does not confirm infection or immunity. The Red Cross is not testing donors to diagnose illness, referred to as a diagnostic test. To protect the health and safety of Red Cross staff and donors, it is important that individuals who do not feel well or believe they may be ill with COVID-19 postpone donation.
Each Red Cross blood drive and donation center follows the highest standards of safety and infection control, and additional precautions – including temperature checks, social distancing and face coverings for donors and staff – have been implemented to help protect the health of all those in attendance. Donors are asked to schedule an appointment prior to arriving at the drive and are required to wear a face covering or mask while at the drive, in alignment with Centers for Disease Control and Prevention public guidance.
Upcoming blood donation opportunities Oct. 22-Nov. 15:
Cass County
Louisville
11/4/2020: 9 a.m. - 4 p.m., Louisville Senior Center, 423 Elm St
Murray
11/6/2020: 11:30 a.m. - 5:30 p.m., Conestoga High School, 42nd St & Hwy 1
Weeping Water
11/4/2020: 1 p.m. - 7 p.m., Weeping Water High School, 204 W O Street
Gage County
Adams
11/9/2020: 1 p.m. - 6:30 p.m., Freeman High School, 415 8th St
Beatrice
10/28/2020: 12 p.m. - 6 p.m., Holiday Inn Express, 4005 N 6th St
10/29/2020: 7 a.m. - 1 p.m., Holiday Inn Express, 4005 N 6th St
Jefferson County
Sterling
11/12/2020: 12 p.m. - 6 p.m., Sterling High School, 250 Main Street
Johnson County
Tecumseh
11/5/2020: 10:30 a.m. - 4:30 p.m., Baptist Activity Center, 3rd and Jackson
Lancaster County

10/28/2020: 11 a.m. - 6 p.m., University of Nebraska at Lincoln, UNL/15th & U Streets, Centennial Room
10/29/2020: 9 a.m. - 3 p.m., Hausmann Construction, 8885 Executive Woods Dr
10/29/2020: 11 a.m. - 6 p.m., University of Nebraska at Lincoln, UNL/15th & U Streets, Centennial Room
Nemaha County
Auburn
11/5/2020: 8:30 a.m. - 2:30 p.m., Auburn High School, 1829 Central Ave
Peru
11/3/2020: 11 a.m. - 5 p.m., Peru State College Student Center, 600 Hoyt St
Otoe County
Nebraska City
11/6/2020: 11 a.m. - 5 p.m., Arbor Day Foundation, 2700 Sylvan Rd
Saline County
Dorchester
10/29/2020: 11:30 a.m. - 5:30 p.m., Dorchester High School, 506 W 9th St
Friend
11/3/2020: 8 a.m. - 2 p.m., Friend High School, 501 Main
About blood donation
Simply download the American Red Cross Blood Donor App, visit RedCrossBlood.org, call 1-800-RED CROSS (1-800-733-2767) or enable the Blood Donor Skill on any Alexa Echo device to make an appointment or for more information. All blood types are needed to ensure a reliable supply for patients. A blood donor card or driver's license or two other forms of identification are required at check-in. Individuals who are 17 years of age in most states (16 with parental consent where allowed by state law), weigh at least 110 pounds and are in generally good health may be eligible to donate blood. High school students and other donors 18 years of age and younger also have to meet certain height and weight requirements.
Blood and platelet donors can save time at their next donation by using RapidPass® to complete their pre-donation reading and health history questionnaire online, on the day of their donation, before arriving at the blood drive. To get started, follow the instructions at RedCrossBlood.org/RapidPass or use the Blood Donor App.
About the American Red Cross
The American Red Cross shelters, feeds and provides emotional support to victims of disasters; supplies about 40% of the nation's blood; teaches skills that save lives; provides international humanitarian aid; and supports military members and their families. The Red Cross is a not-for-profit organization that depends on volunteers and the generosity of the American public to perform its mission. For more information, please visit redcross.org or cruzrojaamericana.org, or visit us on Twitter at @RedCross.
###
If you would rather not receive future communications from American National Red Cross, let us know by clicking here.
American National Red Cross, 431 18th Street NW, Washington, DC 20006 United States
.
---
.
CASS COUNTY NEBRASKA IMPORTANT VOTING NOTES
NOV 2, 2020
LAST DAY FOR EARLY IN-PERSON VOTING AT ELECTION OFFICE.
NOV 3, 2020
8 AM-8 PM, NE STATEWIDE GENERAL ELECTION DAY IN-PERSON AT POLLS.
CALL ELECTION OFFICE FOR MORE INFORMATION AND HOURS, 402-296-9309.
.
---
.
(By Pat Zeigler)
Cass County Nebraska voters who requested absentee ballots should have received them by now. They were mailed during the last week of September.
Remember that if you don't know about any of those running for office, it's important that you do your research. It's your right, if you only want to mark one oval on the ballot. Whatever, and whomever, you choose to vote for, do it wisely. Put as much time and thought into voting, as you would when buying a house, a car or a large appliance. Don't vote solely because you've seen ads or yard signs with a name that sticks in your mind. Do your research about each person or topic that's on the ballot, and consider them logically. It's your right to vote, but it's your duty to find out the facts first. Then make a 'pros' and 'cons' list and compare the two. Remember to USE BLACK INK, FILL the OVALS COMPLETELY and SIGN the YELLOW RETURN ENVELOPE!
If you have already mailed, or taken your ballot to the Election Office, you can check the status of your ballot here: https://www.votercheck.necvr.ne.gov/voterview.
.
---
.
ATTENTION, MURRAY TAXPAYERS!
Parks speak volumes about a town. They send a message to all that nature is to be enjoyed. On a beautiful afternoon, getting outside in the fresh air, gathering with friends and family, and just enjoying the simple things in life is one of life's most basic pleasures. A chat with a friend on the park bench, kids gleefully playing on the swings and other equipment, picnic tables full of goodies, and sports teams hosting out-of-town visitors in another good-hearted, competitive game, brings lots of joy to a community and to those who visit it. Our parks in Murray are no exception. Much has been invested for your, and your family's, enjoyment. It takes years of planning and hard work from volunteers and village maintenance personnel to improve and keep our parks in good condition. In the past couple of years, we've been able to add more playground equipment, a memorial wall, and repair and update the bathrooms at Tyson Park.
Recently, there has again been vandalism at Tyson Park's new restrooms. Shredded rubber matting, used around the playground equipment has been scooped up and put into the toilets, sinks and all over the floors in the bathrooms. Soap dispensers have been emptied and filled with dirt. Vandalism causes plumbing and other, ordinarily unnecessary, repairs. That means more money has to be spent on manpower hours and supplies to clean up and fix the damage.

Now, in these uncertain times, the federal government's purse strings might soon be tightened for cities, towns and villages, due to the covid impact. It's possible that the bathrooms can't be opened again without that funding. That would deter a lot of people from using the parks.
Please talk to your children, no matter their age, about respecting and taking care of Village property. Have a serious talk with them and make it clear that the bathroom facilities are for their personal use, if needed, and that they are not their own private 'toys'. Make it clear to them that everyone who goes to the park expects the bathrooms to be in good working order. If a picnic or party is planned to gather there, the entire day could be ruined if vandals have caused the bathrooms to be closed. Explain to them who has to take care of the Village and how these things are paid for...from
YOUR OWN TAX DOLLARS.
Thank you.
.
---
.
SENCA'S Autumn Newsletter focuses on the Weatherization Program that serves low-income households up to 200% of poverty throughout the counties of Cass, Johnson, Nemaha, Otoe, Pawnee, Richardson and Sarpy.
National Weatherization Day will be celebrated on Friday, October 30th.
For more information about Weatherization, Owner-Occupied Rehab, Down-Payment Assistance, Affordable Housing, Radon Mitigation, Homebuyer Education or RentWise programs, please contact Gin Christiansen, Housing Director, at 402-862-2411 x 110.
Click HERE to read the Autumn Newsletter!
.
---
.
Prairie Forge: The Extraordinary Story of the Nebraska Scrap Metal Drive of World War II Chosen as 2021 One Book One Nebraska
People across Nebraska are encouraged to read the work of a Nebraskan —and then talk about it with their friends and neighbors. Prairie Forge: The Extraordinary Story of the Nebraska Scrap Metal Drive of World War II (Bison Books, 2014) by James J. Kimble, is the 2021 One Book One Nebraska selection.
Prairie Forge: The Extraordinary Story of the Nebraska Scrap Metal Drive of World War II takes readers across the entire state of Nebraska during the scrap metal drive early in America's involvement in World War II. When Henry Doorly initially developed a plan to urge citizens to donate scrap metal to help with arms production, he had no idea that his plan would expand from Omaha to the entire state and then be used as a model for a national scrap drive. Readers from the selection committee felt that this book would draw readers into good discussions about the entire state's participation in the challenge to provide scrap metal. Readers were impressed that the book covered every county's participation in the Nebraska Plan, and how this fit into the larger effort on a national level.
Libraries across Nebraska will join other literary and cultural organizations in planning book discussions, activities, and events that will encourage Nebraskans to read and discuss this book. Support materials to assist with local reading/discussion activities will be available after January 1, 2021 at http://onebook.nebraska.gov. Updates and activity listings will be posted on the One Book One Nebraska Facebook page at http://www.facebook.com/onebookonenebraska.
2021 will mark the seventeenth year of the One Book One Nebraska reading program, sponsored by the Nebraska Center for the Book. It encourages Nebraskans across the state to read and discuss one book, chosen from books written by Nebraska authors or that have a Nebraska theme or setting. The Nebraska Center for the Book invites recommendations for One Book One Nebraska book selection year-round at http://centerforthebook.nebraska.gov/obon-nomination.asp.
One Book One Nebraska is sponsored by the Nebraska Center for the Book, Humanities Nebraska, and the Nebraska Library Commission. The Nebraska Center for the Book brings together the state's readers, writers, booksellers, librarians, publishers, printers, educators, and scholars to build the community of the book, supporting programs to celebrate and stimulate public interest in books, reading, and the written word. The Nebraska Center for the Book is housed at and supported by the Nebraska Library Commission.
As the state library agency, the Nebraska Library Commission is an advocate for the library and information needs of all Nebraskans. The mission of the Library Commission is statewide promotion, development, and coordination of library and information services, "bringing together people and information."
###
The most up-to-date news releases from the Nebraska Library Commission are always available on the Library Commission website, http://nlc.nebraska.gov/publications/newsreleases.
.
---
.
VETERANS EAT FREE!
Annual Union American Legion Auxiliary
Soup Luncheon
.
Carry Out Only ~ Just honk your horn to order!
.
Sunday, Nov 15, 2020
11 am ~ 1:30 pm
104 Main St
Union, NE
Chili, Vegetable Beef, Chicken Noodle Soups
Sandwiches
Dessert
$6 Suggested Donation for NON-Vets
Thank You!
.
---
.
All children need a secure place to learn and grow. The ideal place should be in their own home, however many kids are not that fortunate.
In times of neglect or abuse, a child must sometimes be removed from their home at a moment's noticed and placed in a warm, safe place. Kids of all ages, from birth through high school, sometimes need the help of the Child Saving Institute.
CSI helps foster parents and biological families learn the skills they need for a safe, well-cared-for, and loving family life.During this unsettling time of covid-19, the Murray Christian Church is collecting essential cleaning items for the Child Saving Institute.
If you would like to donate, here are some things they could use:Pine Sol, Lysol Disinfectant Spray, sanitizing wipes, latex and powder-free disposable gloves, (L & XL), and hand sanitizer.
Please bring items to Murray Christian Church, 304 W Young St, Murray, NE on Wednesdays, Thursdays or Fridays, between the hours of 10 - 2:00. You may call the church ahead of time, 402-235-2527, to be sure someone will be there to assist you.
Thank you for helping to keep these children, (and the CSI staff), healthy and happy!
.
---
.
HOW DID MY REPRESENTATIVE VOTE?
Your congressmen and senators are called 'representatives', because they're supposed to represent the people, (you), who voted for them.
You should be interested in how they've voted on certain issues and you can find out by going to one or more of the sites below.
Don't fill out your ballot until you're informed.
https://www.govtrack.us/congress/votes#_
https://www.senate.gov/legislative/votes_new.htm
https://ballotpedia.org/voting_records
.
---
.
---
.
.
---
.
.
---
.
TEN YEARS AGO...
A Completed Eagle Scout Project, A Salute to Veterans, An Animal Shelter Challenge and a Hot Soup Supper!
.
---
.
VOTE!
The FUTURE is in YOUR POWER!
IF YOU'RE OVER 18, and REGISTERED TOVOTE, DO IT! IT'S YOUR DUTY and YOUR RIGHT!
(Editorial by Patricia Zeigler, Editor, MurrayNebraska.com)
General Election: November 3, 2020
If you have any questions regarding elections, registering to
vote, filing for office, or working as an election worker,
contact the election office at:
201 Main Street
Plattsmouth, NE 68048
Call: (402) 296-9309 or email: linnm@cassne.org
Click HERE for an Election Calendar.
* * * * * * * * * * * * * * * * * *
GET YOUR BALLOT TURNED IN!
There are really NO EXCUSES for failing to vote. You have to work that day? No excuse. Don't have a babysitter? No excuse. You don't want to go out in a crowd? No excuse. You should have received your EARLY-VOTING BALLOT APPLICATION, (also known as an 'ABSENTEE' ballot) a few weeks ago. Get it filled in and returned to the Election Office NOW.
One excellent reason for voting early is the weather. An ice or snow storm, heavy winds or torrential rains could possibly keep you from physically voting on the actual Election Day. No worries about that when you've done it early.
The Cass County Nebraska Election Office address is 201 Main Street, Plattsmouth, NE, (white building southeast of the flag pole).
Election Day will be here before you know it!
For more information: NEBRASKA SECRETARY of STATE
https://sos.nebraska.gov/elections/early-voting-0
OR
Cass County NE Voters can also check HERE.
**********
.
---
.
Even during the summer and amid the Covid19 crisis, the Conestoga Backpack Program continues to furnish food to local families in need. The program serves the Murray, Nehawka, Union and Beaver Lake areas in southeast Nebraska, and will not turn anyone away.

Just by adding a few of the items listed below to your shopping list and picking them up, you'll be helping someone in a big way. Keep in mind that some of the children are very young and are possibly 'preparing' their own meals, so easy-to-open containers are a good option for little hands.
Canned soup
Granola bars
Fruit snacks
Dry pasta
Spaghetti sauce
Dry soup mixes
Canned meat (chicken, tuna)
Boxed prepared meal kits (Hamburger Helper, Rice-a-Roni)
Peanut butter
Jelly
Canned fruit and vegetables
Also needed are hygienic supplies, toothbrushes, toothpaste, soap, cotton swabs, tissues and toilet paper.
To make a monetary donation instead, please a check made payable to CONESTOGA BACKPACK PROGRAM may be mailed or deposited at Cornerstone Bank, 102 W Main St, Murray, NE 68409. 100% of all monies collected is used for food and hygienic supplies for the families.
To have the items picked up, call Jill at 402-660-3543 to make arrangements. As another alternative, you may drop them off at Cornerstone Bank in Murray or at their Beaver Lake location.
Your help is greatly appreciated. Thank you!
.
---
.
Click HERE to read the latest on COVID-19 in Sarpy and Cass counties.
.
---
.
ATTENTION,
CASS COUNTY NE RESIDENTS:
.
---
.
.
.
---
ATTENTION MEMBERS and FRIENDS
If you have a compromised immune system or do not feel safe going out to a public grocery store, we have 4 volunteers available to help. Please call the church office to request their services 402.235.2527.
Worship this week will be through Facebook Live.
Thank you,
Pastor Mike and the Murray Christian Church Board
.
---
.
Here's how to subscribe to the
Murray Newsletter
It's easy and FREE! Click Here
You will receive an email Wednesday morning with a link to the NL.
You may also receive the Murray NL on your mobile phone at 1:30 that same day by entering your number at the red 'MURRAY MOBILE' box on the right side of this page.
NO WORRIES. We do NOT sell or give your e-address or phone to anyone!
.
---
.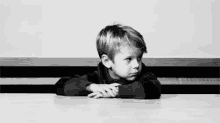 DON'T STOP READING NOW!
SEE BELOW FOR LOTS MORE GOING ON!
.

EVENTS IN NEIGHBORING TOWNS:
.
.
The Cornhusker Country Music Theater is gradually getting a NEW LOOK!
As of now, the top front is still old barn board, but there is a new, white metal awning where the old shake shingles used to be and below that, new, Cornhusker red, metal siding. Little by little, the whole front will have a new, fresher look.
The CCMT is a nonprofit organization that operates solely on the tax-deductible donations of generous donors.
Admission to all of our live, family-friendly shows is only $4 for all those over 13 and FREE to those younger.
We have a small dance floor and encourage you to bring your friends and loved ones to join us for a good, clean, old-fashioned musical experience.
Call for more information, 800-487-8797, ext 211 or email cornhuskercountrymusic@gmail.com.
We're located at 211 Main Street, Louisville, NE.
UPCOMING EVENTS:
Sunday, November 1, 2 pm:
RAYNE McGILL & FRIENDS
Sunday, November 8, 1 pm:
JAM SESSION, OPEN to ALL
.
---
.
.
---
.
Elmwood Rescue relies heavily on donations, fundraising and 911 calls to fund our ambulance service since we don't get any Tax Money. We are 100% self-sufficient on those options. We use the money to help with upkeep and maintenance on our equipment and vehicles. We also provide Free EMS standbys at all E-M Knight Home Football games, yearly scholarships to high school seniors, training for our members, reimbursement for new EMTs on our service (it costs approximately $1,500 to send 1 student to EMT class).
Below is the link to sign up. Everyone that signs up before October 15th will get a T-Shirt and a Medal. Anyone who signs up after October 15th will not be guaranteed a medal. Thank you for your help in getting the word out!
https://runsignup.com/Race/NE/Lincoln/ElmwoodRescuesTurkeyTrot2020
Elmwood Rescue
601 N 4th St
PO Box 3
Elmwood NE 68349
.
---
.
.
---
.
.
---
.
.
EAST CASS PIONEER CEMETERY DISTRICT
UPDATE: NO MORE MEETINGS IN 2020!
WATCH HERE FOR UPDATES IN 2021
.
---
.
TEXT DIET to 72727 or Click Here
.
---
.
.
---
.
NOW HIRING!!!!!
·PT/FT Day, Evening, and Overnight C.N.A's
·Weekend Baylor C.N.A's
·Licensed Professional Nurse (LPN)
We offer free healthcare premiums for our full time employees, shift differentials, and competitive wages, full benefit plan, and paid time off.
Call us at 402-234-2125 or apply online at www.louisvillecarecenter.com
.
.
PERENNIAL EVENTS:
.
REMEMBER TO CALL AHEAD TO FIND OUT ABOUT CHANGES TO THESE EVENTS!
.
.
.
.
.
.
.
---
.
ATTENTION, VETERANS!
Do you need assistance? We're here to help!
Contact Cass County Veteran Service Officer
Email:
*
Admin Assistant: Jacie Victor

Phone:
(402) 296-9368
Fax: (402) 296-9369*
Email:
ccvsoadmin@cassne.org
Hours:
Call for appointment!
Monday – Friday 8 am to 5 pm
Closed noon to 1pm
346 Main St., Rm. 102
Plattsmouth, NE 68048
.
---
.
.
---
.
---
---
ARE YOU 55+
and
LOOKING FOR PART-TIME WORK?
The following is an employment opportunity available to older adults in Cass County.
Experience Works is a national, non-profit organization funded by the US Dept of Labor to administer the Senior Community Service Employment Program, which assists people 55 and older in getting updated training to assist in returning to the workforce. This is a federally funded program and offers a no-cost employment service to older adults who qualify.
Once accepted into the program, individuals are placed in a training site in or near their community, where they gain on the job experience while working 20-21 hours/week at $8/hour.
We also help with skill assessments, computer training, resumes, cover letters, job search, etc.
The goal is that through the training and job search assistance we gain help older adults gain good jobs in or around their communities.
Stephanie MahonyEmployment and Training CoordinatorExperience Works, Inc.
1111 "O" Street Ste 205
American Job CenterLincoln, NE 68508
Phone: 402-441-1654Fax: 402-441-6038
stephanie_mahony@experienceworks.org
Nebraska Toll-free Number: 1-877-314-7526.
.
---
.
---
.
http://www.keepcasscountybeautiful.com/index.php
.
---
.
HOW TO SUBMIT YOUR NEWS TO THIS NEWSLETTER...
Below is a list of categories that we are happy to post, (at NO COST to you!), in the weekly Murray online newsletter:
Weddings
Engagements
Anniversary
Births
Letters to the Editor
Birthday Greeting
Upcoming Events
Cards of Thanks
Lost and Found
Obituaries
Recipes
Photos
and So Much More!

That's right! These are all items that can appear FREE of CHARGE in each Wednesday's Murray Newsletter and/or Calendar! All YOU have to do is send the information to us - it's that simple!
DEADLINE for submissions to each week's Wednesday Newsletter is NO LATER THAN NOON on the preceding MONDAY.
There are 3 ways you can submit your articles:
1) You may call your information to 402-235-2926 and leave a voice mail with your name and phone number.
2) Email your story with your name, contact info and story, in plain text to:
Send photos in .jpg format, no larger than 495 pixels wide or photos and fliers in a .pdf, to the e-address above with your story in plain text.
3) Send items via the U.S. postal service to:
Editor, Murray Nebraska Website
201 N How Ave
Murray, NE 68409-8403
Be sure to allow enough time to be received by Monday! Also, when mailing items you'd like to get back, please enclose a self-addressed, stamped envelope.
Remember to include 'who, what, when, where and why', along with any other helpful details, such as a contact person and phone.
Again, you must have your name and contact information included with the information.
Thanks for helping to keep YOUR Murray Newsletter fresh and up-to-date!
**********
SUBSCRIBE to the MURRAY NEWSLETTER...
We're glad you're enjoying reading the FREE Murray Newsletter! Would you like to automatically receive it every week?
At the top of the 'Home' page, slide your mouse over the 'WHAT'S NEW' tab. When the drop-down menu appears with 'NEWSLETTER', slide the mouse to the right to 'SUBSCRIBE to NEWSLETTER', then fill in your e-address. Follow the instructions in the email that you receive and that's all there is to it!
It's absolutely FREE and no need to worry...we won't sell or distribute your address to anyone!

---
Community Sustaining Sponsors 2020

2020 Community Sustaining Sponsor
2020 Community Sustaining Sponsor
2020 Community Sustaining Sponsor
2020 Community Sustaining Sponsor

2020 Community Sustaining Sponsor

2020 Community Sustaining Sponsor

2020 Community Sustaining Sponsor
2020 Community Sustaining Sponsor

2020 Community Sustaining Sponsor

2020 Community Sustaining Sponsor

2020 Community Sustaining Sponsor

2020 Community Sustaining Sponsor

2020 Community Sustaining Sponsor

2020 Community Sustaining Sponsor

2020 Community Sustaining Sponsor
2020 Community Sustaining Sponsor
..
---
.
Read Our Neighbors' Newsletters!
Also FREE SUBSCRIPTIONS to these Newsletters!
Click on any of the links below to subscribe.

Click to Read today's SpringfieldNebraska Newsletter
Click to Read today's PlattsmouthNebraska Newsletter
Click to Read today's WeepingWaterNebraska Newsletter
Click to Read today's NehawkaNebraska Newsletter
Click to Read today's CedarCreekNebraska Newsletter
Click to Read today's AvocaNebraska Newsletter
Click to Read today's ElmwoodNebraska Newsletter
Click to Read today's MurdockNebraska Newsletter
Click to Read today's LouisvilleNebraska Newsletter
Click to Read today's EagleNebraska Newsletter
Click to Read today's MurrayNebraska Newsletter
Click to Read today's UnadillaNebraska Newsletter
Click to Read today's UnionNebraska Newsletter
Click to Read today's AlvoNebraska Newsletter
Click to Read today's ManleyNebraska Newsletter
.