Murray Newsletter - October 21, 2020
You have brains in your head.
You have feet in your shoes.
You can steer yourself any direction you choose!
Dr. Seuss
.
---
.
Minutes of the Murray Board of Trustees' meeting of October 13, 2020 are now posted. Click the Village Office tab above to read the latest.
.
---
.
.
.
---
.
As of Monday, October 19, 2020, the covid-19 positive tests in Cass County, NE was up to 457, which was up from 439 the previous Friday, per the Sarpy/Cass Health Dept.
* * * * *
Working together, we can get rid of this virus.
Be responsible.
Put on a mask.
Socially-distance yourself from others.
Wash your hands.
---
.
Attention, Murray Trick or Treaters:
For a number of years Murray Christian Church has enjoyed opening our doors to the families of our community on Halloween. Whether it be for a spot to warm up, using the bathroom and/or coming in to enjoy a hotdog and hot chocolate, we love being available for the youth and families.
After careful consideration, the MCC board has decided to not be open for our Halloween event this year. It was a hard decision to make, but our greatest concern is the health and welfare of the families that come to us. We are uncomfortable with the risks involved in congregating larger groups of people and the risk of the spread of CoVid.
Please be safe and we will look forward to seeing you all next year.
Pastor Mike and the Murray Christian Church Board
.
---
.
PLEASE LET FRIENDS & FAMILY KNOW WHO LIVE IN THE COUNTIES BELOW:
OCTOBER 21, 2020 — The American Red Cross is urging healthy donors of all blood types to give blood or platelets to ensure a strong blood supply for patients as the U.S. braces for flu season while in the midst of the COVID-19 pandemic.
Flu shot doesn't affect blood donation eligibility.
Medical experts are urging people to get the flu shot to avoid a flu epidemic on top of the current COVID-19 pandemic. Because blood can only be given by those who are feeling well, a severe flu season could create additional challenges to maintaining a sufficient blood supply for hospital patients in need.
Get the flu vaccine this year to help protect the nation from the virus but also to ensure that patients continue to have access to lifesaving blood products. There is no waiting period to give blood or platelets after receiving a flu shot as long as the donor is symptom-free and fever-free. There is no risk of transmitting the influenza virus after receiving a flu vaccination.
For those that have the flu, it is important to wait until they no longer exhibit flu symptoms, have recovered completely and feel well before attempting to donate. Donors must feel healthy and well on the day of donation.
Stay healthy this flu season and make an appointment to donate blood by downloading the Red Cross Blood Donor App, visiting RedCrossBlood.org, calling 1-800-RED CROSS (1-800-733-2767) or enabling the Blood Donor Skill on any Alexa Echo device.
In thanks for making time to donate, the Red Cross will send those who come to give Oct. 15-Nov. 11 a $5 Amazon.com Gift Card via email, courtesy of Suburban Propane. Plus, those who come to give in October are automatically entered for a chance to win a $1,000 Amazon.com Gift Card. Five lucky people will win. (Restrictions apply. Additional information and details are available at RedCrossBlood.org/Unite.)
Important COVID-19 information for donors
The Red Cross is testing blood, platelet and plasma donations for COVID-19 antibodies. The test may indicate if the donor's immune system has produced antibodies to this coronavirus, regardless of whether an individual developed COVID-19 symptoms. Red Cross antibody tests will be helpful to identify individuals who have COVID-19 antibodies and may now help current coronavirus patients in need of convalescent plasma transfusions. Convalescent plasma is a type of blood donation collected from COVID-19 survivors that have antibodies that may help patients who are actively fighting the virus.
COVID-19 antibody test results will be available within one to two weeks in the Red Cross Blood Donor App or donor portal at RedCrossBlood.org. A positive antibody test result does not confirm infection or immunity. The Red Cross is not testing donors to diagnose illness, referred to as a diagnostic test. To protect the health and safety of Red Cross staff and donors, it is important that individuals who do not feel well or believe they may be ill with COVID-19 postpone donation.
Each Red Cross blood drive and donation center follows the highest standards of safety and infection control, and additional precautions – including temperature checks, social distancing and face coverings for donors and staff – have been implemented to help protect the health of all those in attendance. Donors are asked to schedule an appointment prior to arriving at the drive and are required to wear a face covering or mask while at the drive, in alignment with Centers for Disease Control and Prevention public guidance.
Upcoming blood donation opportunities Oct. 22-Nov. 15:
Cass County
Louisville
11/4/2020: 9 a.m. - 4 p.m., Louisville Senior Center, 423 Elm St
Murray
11/6/2020: 11:30 a.m. - 5:30 p.m., Conestoga High School, PO Box 40
Plattsmouth
10/27/2020: 10 a.m. - 3 p.m., VFW Post 2543 Plattsmouth, 510 1st Avenue
Weeping Water
11/4/2020: 1 p.m. - 7 p.m., Weeping Water High School, 204 W O Street
Gage County
Adams
11/9/2020: 1 p.m. - 6:30 p.m., Freeman High School, 415 8th St
Beatrice
10/28/2020: 12 p.m. - 6 p.m., Holiday Inn Express, 4005 N 6th St
10/29/2020: 7 a.m. - 1 p.m., Holiday Inn Express, 4005 N 6th St
Jefferson County
Plymouth
10/26/2020: 12:30 p.m. - 6:30 p.m., Plymouth Community Center, 307 East Main Street
Sterling
11/12/2020: 12 p.m. - 6 p.m., Sterling High School, 250 Main Street
Johnson County
Tecumseh
11/5/2020: 10:30 a.m. - 4:30 p.m., Baptist Activity Center, 3rd and Jackson
Lancaster County
Lincoln
10/23/2020: 11 a.m. - 5 p.m., Lincoln City Libraries: Bennett, Bennett Martin Public Library, 136 S 14th St.
10/23/2020: 11 a.m. - 5 p.m., Lincoln City Libraries: Eiseley, Loren C Eiseley Branch Library, 1530 Superior St
10/23/2020: 12 p.m. - 6 p.m., Victress, 8301 Cody Dr Ste E & F
10/24/2020: 9 a.m. - 3 p.m., Lincoln Lutheran High School, 1100 N. 56th St.
10/25/2020: 9 a.m. - 2 p.m., College View Seventh day Adventist Church, 4015 S. 49th St.
10/26/2020: 11 a.m. - 6 p.m., University of Nebraska at Lincoln, UNL/15th & U Streets, Centennial Room
10/27/2020: 11 a.m. - 5 p.m., Nebraska Orthopaedic and Sports Medicine PC, 575 S 70th St #200
10/27/2020: 11 a.m. - 6 p.m., University of Nebraska at Lincoln, UNL/15th & U Streets, Centennial Room
10/27/2020: 12 p.m. - 6 p.m., Capital Area and Eastern Nebraska Chapter, 4600 Valley Road
10/28/2020: 11 a.m. - 6 p.m., University of Nebraska at Lincoln, UNL/15th & U Streets, Centennial Room
10/29/2020: 9 a.m. - 3 p.m., Hausmann Construction, 8885 Executive Woods Dr
10/29/2020: 11 a.m. - 6 p.m., University of Nebraska at Lincoln, UNL/15th & U Streets, Centennial Room
Nemaha County
Auburn
11/5/2020: 8:30 a.m. - 2:30 p.m., Auburn High School, 1829 Central Ave
Peru
11/3/2020: 11 a.m. - 5 p.m., Peru State College Student Center, 600 Hoyt St
Otoe County
Nebraska City
11/6/2020: 11 a.m. - 5 p.m., Arbor Day Foundation, 2700 Sylvan Rd
Saline County
Dorchester
10/29/2020: 11:30 a.m. - 5:30 p.m., Dorchester High School, 506 W 9th St
Friend
11/3/2020: 8 a.m. - 2 p.m., Friend High School, 501 Main
About blood donation
Simply download the American Red Cross Blood Donor App, visit RedCrossBlood.org, call 1-800-RED CROSS (1-800-733-2767) or enable the Blood Donor Skill on any Alexa Echo device to make an appointment or for more information. All blood types are needed to ensure a reliable supply for patients. A blood donor card or driver's license or two other forms of identification are required at check-in. Individuals who are 17 years of age in most states (16 with parental consent where allowed by state law), weigh at least 110 pounds and are in generally good health may be eligible to donate blood. High school students and other donors 18 years of age and younger also have to meet certain height and weight requirements.
Blood and platelet donors can save time at their next donation by using RapidPass® to complete their pre-donation reading and health history questionnaire online, on the day of their donation, before arriving at the blood drive. To get started, follow the instructions at RedCrossBlood.org/RapidPass or use the Blood Donor App.
About the American Red Cross
The American Red Cross shelters, feeds and provides emotional support to victims of disasters; supplies about 40% of the nation's blood; teaches skills that save lives; provides international humanitarian aid; and supports military members and their families. The Red Cross is a not-for-profit organization that depends on volunteers and the generosity of the American public to perform its mission. For more information, please visit redcross.org or cruzrojaamericana.org, or visit us on Twitter at @RedCross.
###
If you would rather not receive future communications from American National Red Cross, let us know by clicking here.
American National Red Cross, 431 18th Street NW, Washington, DC 20006 United States
.
---
.
CASS COUNTY NEBRASKA IMPORTANT VOTING NOTES
OCT 23, 2020
LAST DAY FOR IN-PERSON VOTER REGISTRATION AT ELECTION OFFICE.
NOV 2, 2020
LAST DAY FOR EARLY IN-PERSON VOTING AT ELECTION OFFICE.
NOV 3, 2020
8 AM-8 PM, NE STATEWIDE GENERAL ELECTION DAY IN-PERSON AT POLLS.
CALL ELECTION OFFICE FOR MORE INFORMATION AND HOURS, 402-296-9309.
.
---
.
(By Pat Zeigler)
Cass County Nebraska voters who requested absentee ballots should have received them by now. They were mailed during the last week of September.
Remember that if you don't know about any of those running for office, it's important that you do your research. It's your right, if you only want to mark one oval on the ballot. Whatever, and whomever, you choose to vote for, do it wisely. Put as much time and thought into voting, as you would when buying a house, a car or a large appliance. Don't vote solely because you've seen ads or yard signs with a name that sticks in your mind. Do your research about each person or topic that's on the ballot, and consider them logically. It's your right to vote, but it's your duty to find out the facts first. Then make a 'pros' and 'cons' list and compare the two. Remember to USE BLACK INK, FILL the OVALS COMPLETELY and SIGN the YELLOW RETURN ENVELOPE!
If you have already mailed, or taken your ballot to the Election Office, you can check the status of your ballot here: https://www.votercheck.necvr.ne.gov/voterview.
.
---
.
Murante, NEST 529 Shine Light on Summer Fun Scholarship Winners
Ten Young Students Each Awarded a $2,000 NEST 529 Account Contribution
Lincoln, Neb. (October 15, 2020) – Nebraska State Treasurer John Murante and First National Bank of Omaha today announced the winners of the NEST 529 Summer Fun Photo $2,000 Giveaway. The contest, which encouraged families nationwide to enter a fun, summer-themed photo of their child 10 years old or younger, awarded ten randomly-selected winners each with a $2,000 NEST 529 College Savings Plan account contribution.
The winners are as follows:
Onyinye Elochukwu, Citrus Heights, CA
Edwina Wood, Woodland Hills, CA
Ken ONeill, Suffield, CT
Jacob Barry, Ashland, NE
Ericka Shaffer, Aurora, NE
Robyn Dickerson, Papillion, NE
Dana Springer, Independence, OH
David Arciniega, Moore, OK
Valentine Serna, Cedar Park, TX
Barbara Miller, Houston, TX
"During this unprecedented year, the NEST 529 Summer Fun Photo $2,000 Giveaway was a wonderful opportunity to share joy and togetherness, while sparking conversations about young children's bright academic futures," said Nebraska State Treasurer John Murante. "Congratulations to the ten winners, and my very best wishes to every family who is working hard to make dreams of higher education a reality for their loved ones."
"At NEST 529 our goal is to be a dependable and empowering college savings partner for families across the country. We are thrilled to offer this scholarship and to provide these ten young winners with an extra boost on their college savings journey," said Deborah Goodkin, Managing Director, Savings Plans, First National Bank of Omaha. "As students settle in to a new school year, it is my hope that the NEST 529 Summer Fun Photo $2,000 Giveaway and other scholarships continue to help reinforce the exciting and diverse potential of higher education, and the tools needed to help make it a reality."
For a list of past and currently running NEST 529 scholarships, visit NEST529.com/scholarships.
About NEST 529
NEST 529 is a tax-advantaged 529 college savings plan and provides four plans to help make saving for college simple and affordable: NEST Direct College Savings Plan, NEST Advisor College Savings Plan, TD Ameritrade 529 College Savings Plan, and State Farm 529 Savings Plan. The Nebraska State Treasurer serves as Program Trustee. First National Bank of Omaha serves as Program Manager, and all investments are approved by the Nebraska Investment Council. Families nationwide are saving for college using Nebraska's 529 College Savings Plans, which have more than 281,000 accounts, including over 93,000 in Nebraska. Visit NEST529.com and treasurer.nebraska.gov for more information.
About First National Bank of Omaha
First National Bank is a subsidiary of First National of Nebraska. First National and its affiliates have more than $23 billion in assets and 5,000 employee associates. Primary banking offices are located in Nebraska, Colorado, Illinois, Iowa, Kansas, South Dakota and Texas.
Investments Are Not FDIC Insured* · No Bank, State or Federal Guarantee · May Lose Value
*Except the Bank Savings Investment Option
.
---
.
ATTENTION, MURRAY TAXPAYERS!
Parks speak volumes about a town. They send a message to all that nature is to be enjoyed. On a beautiful afternoon, getting outside in the fresh air, gathering with friends and family, and just enjoying the simple things in life is one of life's most basic pleasures. A chat with a friend on the park bench, kids gleefully playing on the swings and other equipment, picnic tables full of goodies, and sports teams hosting out-of-town visitors in another good-hearted, competitive game, brings lots of joy to a community and to those who visit it. Our parks in Murray are no exception. Much has been invested for your, and your family's, enjoyment. It takes years of planning and hard work from volunteers and village maintenance personnel to improve and keep our parks in good condition. In the past couple of years, we've been able to add more playground equipment, a memorial wall, and repair and update the bathrooms at Tyson Park.
Recently, there has again been vandalism at Tyson Park's new restrooms. Shredded rubber matting, used around the playground equipment has been scooped up and put into the toilets, sinks and all over the floors in the bathrooms. Soap dispensers have been emptied and filled with dirt. Vandalism causes plumbing and other, ordinarily unnecessary, repairs. That means more money has to be spent on manpower hours and supplies to clean up and fix the damage.

Now, in these uncertain times, the federal government's purse strings might soon be tightened for cities, towns and villages, due to the covid impact. It's possible that the bathrooms can't be opened again without that funding. That would deter a lot of people from using the parks.
Please talk to your children, no matter their age, about respecting and taking care of Village property. Have a serious talk with them and make it clear that the bathroom facilities are for their personal use, if needed, and that they are not their own private 'toys'. Make it clear to them that everyone who goes to the park expects the bathrooms to be in good working order. If a picnic or party is planned to gather there, the entire day could be ruined if vandals have caused the bathrooms to be closed. Explain to them who has to take care of the Village and how these things are paid for...from
YOUR OWN TAX DOLLARS.
Thank you.
.
---
.
T.E.A.M. PRESENTS FREE-DRIVE IN MOVIE TO KICK OFF RED RIBBON WEEK
Papillion, NE- Each year from October 23 to 31, individuals, schools, and communities across the United States show their commitment to a healthy, drug-free lifestyle by wearing or displaying the red ribbon. Red Ribbon Week raises awareness of drug use and the problems related to drugs faced by individuals, families, and communities. This annual health observance encourages parents, educators, business owners, and other community organizations to promote drug-free lifestyles.
Tobacco Education & Advocacy of the Midlands (T.E.A.M.) is hosting a FREE Drive-In Movie at Falconwood Park in Bellevue on October 22nd to kick off Red Ribbon Week. This "Be Happy. Be Brave. Be Drug Free" event includes a tobacco-free family-friendly movie showing of "Hocus Pocus" for 100 vehicles free of charge. T.E.A.M. will provide each vehicle a complimentary goodie bag that includes a red ribbon. Anyone 18 years or older can register for a parking pass at www.TeamTobaccoFree.org. Only one person in each vehicle needs to register for a pass, and they are available on a first-come, first-served basis. Social distancing measures will be taken and masks are required when outside of a vehicle.
"As many community events and activities have been postponed or canceled, we wanted to provide a safe experience for people to leave their homes and watch a movie in a tobacco-free setting outdoors – at no cost to them," said Autumn Sky Burns, T.E.A.M.'s Outreach Coordinator for Sarpy County.
Falconwood Park will open at 5:30 p.m. for the 7 p.m. showing. Audio will be enabled through each car's FM radio, and on-site attendants will guide vehicles to their parking spots and check that everyone follows the Sarpy Cass Health Department COVID-19 Event and Gathering Safety Plan. No tobacco or alcohol use is allowed inside or out of vehicles.
T.E.A.M. is a community coalition of organizations, educational and community groups, and individuals that meet monthly to educate and advocate for healthy tobacco-free communities. For more information, call 402-593-3022, email Info@TeamTobaccoFree.org or visit www.TeamTobaccoFree.org.
###
Funding provided by the Nebraska Department of Health and Human Services/Tobacco Free Nebraska Program as a result of the Tobacco Master Settlement Agreement.
***
(For more information about Falconwood Park
Phone: 402.210.4747
Email: falconwoodpark@gmail.com
Address: 905 Allied Rd, Bellevue, NE 68123)
.
---
.
Nebraska Bar Foundation Provides Free 'I Voted' Stickers, Encourages Teachers to Use New Curriculum
Lincoln, Neb. (October 13, 2020) – "I Voted" stickers for Nebraska students taking part in a new K-12 curriculum offered by the Nebraska State Bar Foundation are available for order at the Foundation's website. The stickers, to be used as part of the Foundation's Kids Voting - Nebraska ABC, can be ordered at no charge at https://www.nebarfnd.org/civics-education/kids-voting-nebraska-abc.
Doris Huffman, Foundation executive director, said Kids Voting-Nebraska ABC attempts to recreate the voting experience for Nebraska children and teens as accurately as possible, even featuring early voting. "It's fun, educational and critical to creating communities in which citizens actively engage, participate and vote," Huffman said. "We encourage teachers across the state, in these final days before the election, to take advantage of the excellent resources offered through Kids Voting - Nebraska ABC."
The Foundation's website also provides an online opportunity for students to vote for President, U.S. Senate and the U.S. House of Representatives, beginning in early October and continuing through Election Day on Nov. 3.
The stickers and online voting opportunity are the culminating pieces of the Foundation's new Civics Education program, Kids Voting - Nebraska ABC (A Ballot Counts), offered just in time for the 2020 election. The program for public, private and home schools provides a comprehensive curriculum with more than 160 lesson plans for K-12 students and a mock election template using paper ballots or electronic voting. The program also includes activities for families and teacher resources.
"The stickers are the Bar Foundation's way to encourage students from kindergarten through 12th grade to learn about voting through Kids Voting - Nebraska ABC and to get involved in this year's election. Kids Voting is intended to encourage family conversations about voting and citizenship," said Steve Guenzel, president of the Bar Foundation. "The ultimate goal is to improve voter turnout, create lifelong voting habits and encourage active civic engagement across Nebraska."
Kids Voting resources can be found at https://www.nebarfnd.org/civics-education/kids-voting-nebraska-abc.
"In Nebraska, 63 percent of the eligible voting population turned out to vote in 2016, which was above the national average," Huffman said. "We believe Kids Voting - Nebraska ABC will build awareness and understanding of the process and help instill lifelong voting habits in these kids when they reach voting age. The goal is to eventually increase the percentage of Nebraskans who go to the polls in every election."
Kids Voting is an affiliate of KidsVoting USA, administered by the Arizona Bar Foundation.
The Nebraska State Bar Foundation was incorporated in 1963 as a 501(c)(3) charitable and educational organization to serve as the philanthropic arm of Nebraska's legal profession. The Foundation is dedicated to serving the citizens of Nebraska and the legal profession through innovative and creative programs directed at improving the administration of justice and fulfilling the American vision of equal justice for all. Learn more about the Foundation at www.nebarfnd.org.
---
.
.
---
.
All children need a secure place to learn and grow. The ideal place should be in their own home, however many kids are not that fortunate.
In times of neglect or abuse, a child must sometimes be removed from their home at a moment's noticed and placed in a warm, safe place. Kids of all ages, from birth through high school, sometimes need the help of the Child Saving Institute.
CSI helps foster parents and biological families learn the skills they need for a safe, well-cared-for, and loving family life.During this unsettling time of covid-19, the Murray Christian Church is collecting essential cleaning items for the Child Saving Institute.
If you would like to donate, here are some things they could use:Pine Sol, Lysol Disinfectant Spray, sanitizing wipes, latex and powder-free disposable gloves, (L & XL), and hand sanitizer.
Please bring items to Murray Christian Church, 304 W Young St, Murray, NE on Wednesdays, Thursdays or Fridays, between the hours of 10 - 2:00. You may call the church ahead of time, 402-235-2527, to be sure someone will be there to assist you.
Thank you for helping to keep these children, (and the CSI staff), healthy and happy!
.
---
.
HOW DID MY REPRESENTATIVE VOTE?
Your congressmen and senators are called 'representatives', because they're supposed to represent the people, (you), who voted for them.
You should be interested in how they've voted on certain issues and you can find out by going to one or more of the sites below.
Don't fill out your ballot until you're informed.
https://www.govtrack.us/congress/votes#_
https://www.senate.gov/legislative/votes_new.htm
https://ballotpedia.org/voting_records
.
---
.
.
---
.
---
.
.
---
.
.
---
.
.
---
.
We Were Waiting for Colors to Change, Preparing for a Haunted Walk and Checking Out an Unnecessary Farce!
.
---
.
VOTE!
The FUTURE is in YOUR POWER!
IF YOU'RE OVER 18, CLICK EITHER of the NEBRASKA ICONS BELOW to REGISTER TO VOTE! IT'S YOUR RIGHT!
(Editorial by Patricia Zeigler, Editor, MurrayNebraska.com)
General Election: November 3, 2020
If you have any questions regarding elections, registering to
vote, filing for office, or working as an election worker,
contact the election office at:
201 Main Street
Plattsmouth, NE 68048
Call: (402) 296-9309 or email: linnm@cassne.org
Click HERE for an Election Calendar.
* * * * * * * * * * * * * * * * * *
NOW THAT YOU'VE REGISTERED, GET THE FACTS!
There are really NO EXCUSES for failing to vote. You have to work that day? No excuse. Don't have a babysitter? No excuse. You don't want to go out in a crowd? No excuse. Do you know that any Nebraska resident who is a LEGALLY REGISTERED VOTER may request an EARLY-VOTING BALLOT APPLICATION, (also known as an 'ABSENTEE' ballot)? You don't even need to have a reason, (or an excuse), for the request!
One excellent reason for voting by absentee, is the weather. An ice or snow storm, heavy winds or torrential rains could possibly keep you from physically voting on the actual Election Day. No worries about that with your mail-in vote either.
Do you need another good reason for voting by mail? You might get sick and cannot physically go to your polling place.
The following should help you save time:
Cass County NE voters may

print the Early Voting Ballot Application HERE.

OR call your local Election Office and ask for one to be mailed to you. In Cass County NE, that's 402-296-9309.

OR in Cass County NE, there is a box located outside the building where you can just pick one up. You may also pick one up at the Election Office inside. The address is 201 Main Street, Plattsmouth, NE, (white building southeast of the flag pole).
Accurately, completely fill out the form. Include your name, residence address, phone number, mailing address you want the ballot sent to and your signature. Even if you do the automatic fill-in form online, you still need to SIGN IT after you print it. Mail it right away or take it to the Cass County NE Election Office and drop it in the box outside on the southwest wall of the building.
On September 28th ballots will start to be sent out and you should receive yours shortly thereafter.
So get your Early Voting Ballot Application form filled-out now, before the big rush. The last day to request an Early Voting Ballot to be mailed to you is October 23rd.
Just do it now. Election Day will be here before you know it!
For more information: NEBRASKA SECRETARY of STATE
https://sos.nebraska.gov/elections/early-voting-0
OR
Cass County NE Voters can also check HERE.
**********
Next to the Cass County Election Office door you'll see two sets of forms, one on the right for Voter Registration and on the left, the Early Voting Forms.
After they're filled out and signed, you may take them inside, mail them, or drop them in the 'Ballot Box' around the corner of the building, to the right of the big Election Office sign.
.
---
.
Even during the summer and amid the Covid19 crisis, the Conestoga Backpack Program continues to furnish food to local families in need. The program serves the Murray, Nehawka, Union and Beaver Lake areas in southeast Nebraska, and will not turn anyone away.

Just by adding a few of the items listed below to your shopping list and picking them up, you'll be helping someone in a big way. Keep in mind that some of the children are very young and are possibly 'preparing' their own meals, so easy-to-open containers are a good option for little hands.
Canned soup
Granola bars
Fruit snacks
Dry pasta
Spaghetti sauce
Dry soup mixes
Canned meat (chicken, tuna)
Boxed prepared meal kits (Hamburger Helper, Rice-a-Roni)
Peanut butter
Jelly
Canned fruit and vegetables
Also needed are hygienic supplies, toothbrushes, toothpaste, soap, cotton swabs, tissues and toilet paper.
To make a monetary donation instead, please a check made payable to CONESTOGA BACKPACK PROGRAM may be mailed or deposited at Cornerstone Bank, 102 W Main St, Murray, NE 68409. 100% of all monies collected is used for food and hygienic supplies for the families.
To have the items picked up, call Jill at 402-660-3543 to make arrangements. As another alternative, you may drop them off at Cornerstone Bank in Murray or at their Beaver Lake location.
Your help is greatly appreciated. Thank you!
.
---
.
Click HERE to read the latest on COVID-19 in Sarpy and Cass counties.
.
---
.
ATTENTION,
CASS COUNTY NE RESIDENTS:
.
---
.
.
.
---
ATTENTION MEMBERS and FRIENDS
If you have a compromised immune system or do not feel safe going out to a public grocery store, we have 4 volunteers available to help. Please call the church office to request their services 402.235.2527.
Worship this week will be through Facebook Live.
Thank you,
Pastor Mike and the Murray Christian Church Board
.
---
.
Here's how to subscribe to the
Murray Newsletter
It's easy and FREE! Click Here
You will receive an email Wednesday morning with a link to the NL.
You may also receive the Murray NL on your mobile phone at 1:30 that same day by entering your number at the red 'MURRAY MOBILE' box on the right side of this page.
NO WORRIES. We do NOT sell or give your e-address or phone to anyone!
.
---
.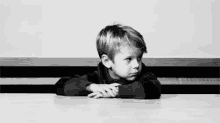 DON'T STOP READING NOW!
SEE BELOW FOR LOTS MORE GOING ON!
.

EVENTS IN NEIGHBORING TOWNS:
.
.
The Cornhusker Country Music Theater is gradually getting a NEW LOOK!
As of now, the top front is still old barn board, but there is a new, white metal awning where the old shake shingles used to be and below that, new, Cornhusker red, metal siding. Little by little, the whole front will have a new, fresher look.
The CCMT is a nonprofit organization that operates solely on the tax-deductible donations of generous donors.
Admission to all of our live, family-friendly shows is only $4 for all those over 13 and FREE to those younger.
We have a small dance floor and encourage you to bring your friends and loved ones to join us for a good, clean, old-fashioned musical experience.
Call for more information, 800-487-8797, ext 211 or email cornhuskercountrymusic@gmail.com.
We're located at 211 Main Street, Louisville, NE.
UPCOMING EVENTS:
TBA
.
---
.
Elmwood Rescue relies heavily on donations, fundraising and 911 calls to fund our ambulance service since we don't get any Tax Money. We are 100% self-sufficient on those options. We use the money to help with upkeep and maintenance on our equipment and vehicles. We also provide Free EMS standbys at all E-M Knight Home Football games, yearly scholarships to high school seniors, training for our members, reimbursement for new EMTs on our service (it costs approximately $1,500 to send 1 student to EMT class).
Below is the link to sign up. Everyone that signs up before October 15th will get a T-Shirt and a Medal. Anyone who signs up after October 15th will not be guaranteed a medal. Thank you for your help in getting the word out!
https://runsignup.com/Race/NE/Lincoln/ElmwoodRescuesTurkeyTrot2020
Elmwood Rescue
601 N 4th St
PO Box 3
Elmwood NE 68349
.
---
.
.
---
.
.
---
.
.
---
.
.
EAST CASS PIONEER CEMETERY DISTRICT
UPDATE: NO MORE MEETINGS IN 2020!
WATCH HERE FOR UPDATES IN 2021
---
.
TEXT DIET to 72727 or Click Here
.
---
.
.
---
.
NOW HIRING!!!!!
·PT/FT Day, Evening, and Overnight C.N.A's
·Weekend Baylor C.N.A's
·Licensed Professional Nurse (LPN)
We offer free healthcare premiums for our full time employees, shift differentials, and competitive wages, full benefit plan, and paid time off.
Call us at 402-234-2125 or apply online at www.louisvillecarecenter.com
.
.
PERENNIAL EVENTS:
.
REMEMBER TO CALL AHEAD TO FIND OUT ABOUT CHANGES TO THESE EVENTS!
.
.
.
.
.
.
.
---
.
ATTENTION, VETERANS!
Do you need assistance? We're here to help!
Contact Cass County Veteran Service Officer
Email:
*
Admin Assistant: Jacie Victor

Phone:
(402) 296-9368
Fax: (402) 296-9369*
Email:
ccvsoadmin@cassne.org
Hours:
Call for appointment!
Monday – Friday 8 am to 5 pm
Closed noon to 1pm
346 Main St., Rm. 102
Plattsmouth, NE 68048
.
---
.
.
---
.
---
---
ARE YOU 55+
and
LOOKING FOR PART-TIME WORK?
The following is an employment opportunity available to older adults in Cass County.
Experience Works is a national, non-profit organization funded by the US Dept of Labor to administer the Senior Community Service Employment Program, which assists people 55 and older in getting updated training to assist in returning to the workforce. This is a federally funded program and offers a no-cost employment service to older adults who qualify.
Once accepted into the program, individuals are placed in a training site in or near their community, where they gain on the job experience while working 20-21 hours/week at $8/hour.
We also help with skill assessments, computer training, resumes, cover letters, job search, etc.
The goal is that through the training and job search assistance we gain help older adults gain good jobs in or around their communities.
Stephanie MahonyEmployment and Training CoordinatorExperience Works, Inc.
1111 "O" Street Ste 205
American Job CenterLincoln, NE 68508
Phone: 402-441-1654Fax: 402-441-6038
stephanie_mahony@experienceworks.org
Nebraska Toll-free Number: 1-877-314-7526.
.
---
.
---
.
http://www.keepcasscountybeautiful.com/index.php
.
---
.
HOW TO SUBMIT YOUR NEWS TO THIS NEWSLETTER...
Below is a list of categories that we are happy to post, (at NO COST to you!), in the weekly Murray online newsletter:
Weddings
Engagements
Anniversary
Births
Letters to the Editor
Birthday Greeting
Upcoming Events
Cards of Thanks
Lost and Found
Obituaries
Recipes
Photos
and So Much More!

That's right! These are all items that can appear FREE of CHARGE in each Wednesday's Murray Newsletter and/or Calendar! All YOU have to do is send the information to us - it's that simple!
DEADLINE for submissions to each week's Wednesday Newsletter is NO LATER THAN NOON on the preceding MONDAY.
There are 3 ways you can submit your articles:
1) You may call your information to 402-235-2926 and leave a voice mail with your name and phone number.
2) Email your story with your name, contact info and story, in plain text to:
Send photos in .jpg format, no larger than 495 pixels wide or photos and fliers in a .pdf, to the e-address above with your story in plain text.
3) Send items via the U.S. postal service to:
Editor, Murray Nebraska Website
201 N How Ave
Murray, NE 68409-8403
Be sure to allow enough time to be received by Monday! Also, when mailing items you'd like to get back, please enclose a self-addressed, stamped envelope.
Remember to include 'who, what, when, where and why', along with any other helpful details, such as a contact person and phone.
Again, you must have your name and contact information included with the information.
Thanks for helping to keep YOUR Murray Newsletter fresh and up-to-date!
**********
SUBSCRIBE to the MURRAY NEWSLETTER...
We're glad you're enjoying reading the FREE Murray Newsletter! Would you like to automatically receive it every week?
At the top of the 'Home' page, slide your mouse over the 'WHAT'S NEW' tab. When the drop-down menu appears with 'NEWSLETTER', slide the mouse to the right to 'SUBSCRIBE to NEWSLETTER', then fill in your e-address. Follow the instructions in the email that you receive and that's all there is to it!
It's absolutely FREE and no need to worry...we won't sell or distribute your address to anyone!

---
Community Sustaining Sponsors 2020

2020 Community Sustaining Sponsor
2020 Community Sustaining Sponsor
2020 Community Sustaining Sponsor
2020 Community Sustaining Sponsor

2020 Community Sustaining Sponsor

2020 Community Sustaining Sponsor

2020 Community Sustaining Sponsor
2020 Community Sustaining Sponsor

2020 Community Sustaining Sponsor

2020 Community Sustaining Sponsor

2020 Community Sustaining Sponsor

2020 Community Sustaining Sponsor

2020 Community Sustaining Sponsor

2020 Community Sustaining Sponsor

2020 Community Sustaining Sponsor
2020 Community Sustaining Sponsor
..
---
.
Read Our Neighbors' Newsletters!
Also FREE SUBSCRIPTIONS to these Newsletters!
Click on any of the links below to subscribe.

Click to Read today's SpringfieldNebraska Newsletter
Click to Read today's PlattsmouthNebraska Newsletter
Click to Read today's WeepingWaterNebraska Newsletter
Click to Read today's NehawkaNebraska Newsletter
Click to Read today's CedarCreekNebraska Newsletter
Click to Read today's AvocaNebraska Newsletter
Click to Read today's ElmwoodNebraska Newsletter
Click to Read today's MurdockNebraska Newsletter
Click to Read today's LouisvilleNebraska Newsletter
Click to Read today's EagleNebraska Newsletter
Click to Read today's MurrayNebraska Newsletter
Click to Read today's UnadillaNebraska Newsletter
Click to Read today's UnionNebraska Newsletter
Click to Read today's AlvoNebraska Newsletter
Click to Read today's ManleyNebraska Newsletter
.