Murray Newsletter - October 9, 2019
.
Freethinkers are those who are willing to use their minds without prejudice and without fearing to understand things that clash with their own customs, privileges, or beliefs.

This state of mind is not common, but it is essential for right thinking.
Leo Tolstoy
1828~1910
Nobel Prize Nominee for Literature and Peace
.
---
.
Congratulations wishes to RUSS HENNING upon his recent retirement from Cornerstone Bank!
Russ, who's originally from Crete, NE, got his professional education at UNL and the Colorado Graduate School of Banking. He was an elementary teacher at Murray Public School before he went into banking in 1979. Since then he's been a fixture at Murray State Bank and stayed on as branch manager and vice president at Cornerstone Bank. It was always a pleasure to stop in the bank and see Russ with his big, welcoming smile!
If you look into Russ's future you'll probably see him enjoying golf and the KC Royals in the warmer months, the Huskers in the autumn and LOTS of time with his wife, Pam, two daughters and five grandkids, no matter the season!
Live it up, Russ! You deserve it!
---
.
Murray's own, Linda Grunewald, sings our national anthem for most of our 4th of July celebrations. She has a wonderful singing voice and now you can come hear her with the entire SILVER WINGS band!
.
---
.
PHOTO FOUND
Recently I was in Nebraska City when I ran into an old friend. As we were visiting, another lady overheard that I used to live in Plattsmouth and showed me this photo. She said she lives in or near Percival, Iowa and after the recent flooding this photo was found on her property. Because of the background showing Steube's Jack and Jill, we determined it was taken in front of the former Community Center across the street. It looks like it could have been a milestone birthday celebration or retirement party. The date on the photo is June 24, 2006. If you, or someone you know, lost some belongings due to the floods, and would like this original picture back, contact Pat, at 402-235-2926, or Editor@MurrayNebraska.com.
---
.
COLUMBUS DAY is MONDAY, OCTOBER 14, 2019.
MOST FINANCIAL INSTITUTIONS and FEDERAL BUILDINGS WILL BE CLOSED, SO PLAN ACCORDINGLY.
.
---
.
CLICK THE KCCB LOGO BELOW TO READ THE FALL NEWSLETTER!
.
---
.
FOR ALL CASS COUNTY RESIDENTS:
CLEAN-UP BEFORE THE HOLIDAYS BEFORE MORE ELECTRONICS COME INTO YOUR HOME!
.
---
.
.
---
.
CLICK BELOW TO LEARN MORE ABOUT THIS SAVINGS PLAN BONUS PROGRAM!
Treasurer Murante, Enable Savings Plan
Launch New Account Bonus Program
$50 Bonus to Benefit 40 New Account Owners
---
.
.
---
.
ADVERTISING EXPENSIVE?
NOT HERE!
BUY YOUR OWN AD FOR ONLY $10/MONTH!
CLICK ON THE RED, 'BUY THIS AD', BOX on the RIGHT.
.
---
.
Subscribe to the Weekly Murray Newsletter
It's easy and FREE!
To read the Newsletter each Wednesday morning at 6:30 on your pc, just hover over the 'What's New' tab, then enter your e-address where it says 'Subscribe to Newsletter'. You will receive an email Wednesday morning with a link to the NL.
You may also receive the Murray NL on your mobile phone at 1:30 that same day by entering your number at the red 'MURRAY MOBILE' box on the right side of this page.
NO WORRIES. We do NOT sell or give your e-address or phone to anyone!
.
---
.
Old-Time Harvest, local Boy Scouts and beef stew!
.
---
.
.
.
East Cass Pioneer Cemetery District 2019 meeting dates:
(Note: the October 14 meeting date has been canceled)

November 11
All meetings held at Murray, NE Town Hall at 7 p.m. and open to the public.
.
---
.
When your group or club meets for an event, take some photos and send them to me with a summary of what was happening and I'll post them here in the Murray Newsletter. Readers want to see involvement in and around our village. It not only helps to promote our town, but it could create interest in joining your group.
Youth groups and other civic groups do litter pick-up, sponsor Easter egg hunts, collect food for those less fortunate and meet for crafting, among lots of other events. Be sure to check the calendar to the right for upcoming events, also.
Send your photos and news to Editor@MurrayNebraska.com.
Thanks!
.
---
.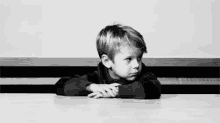 BORED?
There are all kinds of events going on.
Keep reading for more info on fun events in and around our area!
.
.

EVENTS IN NEIGHBORING TOWNS:
.
.
---
.
.
---
.
.
---
.
Bess Streeter-Aldrich Short Story Contest
Generate a fictional short story that is written in the wholesome spirit displayed by Bess Streeter Aldrich in her works while incorporating a theme that focuses on Nebraska's family life, economy, history, cultural diversity, and/or geography (past, present, and/or future). Writers are encouraged to focus on historical and/or realistic topics. This year the Aldrich Foundation is paying tribute to Mrs. Aldrich's book Spring Came on Forever and it would be an excellent resource.
Adult: 1st Prize $100; 2nd Prize $50; 3rd Prize $25
High School (Grades 9-12): 1st Prize $50; 2nd Prize $25; 3rd Prize $15
Middle School (Grades 6-8): 1st Prize $50; 2nd Prize $25; 3rd Prize $15
Intermediate School (Grades 3-5): 1st Prize $25; 2nd Prize $15; 3rd Prize $10
*Schools are limited to 15 submissions per teacher. Family members of the Aldrich Foundation Board are not eligible.
Length: 1,000 to 2,000 words (there is no minimum word requirement for the Intermediate Category)

Submit your story to the following link with the easy online form. The deadline is midnight February 17, 2020. Winners will be announced in April 2020.
https://docs.google.com/forms/d/e/1FAIpQLSejVHAJk6ckpk_6O3G5x5prnNxzEpkP5ej4d40dOLrsAWyDLw/viewform?fbclid=IwAR0ybpUSIVji36xURjCAnlxhLFcvjhSjx1f0AW4MSmmu6tMyE0cxqsXPp0A
.
---
.
.
---
.
FALL & WINTER EVENTS from
OLD AVOCA SCHOOLHOUSE
Check out dates, times and locations below:
Sunday, October 13, 2:30 PM, 23rd Annual Schoolhouse Fiddling Bee, in The Old Avoca Schoolhouse, 504 Garfield St., Avoca, NE

Saturday, November 2, 1 PM - 3 PM, Practical Practicing Workshop, with Debby, in The Old Avoca Schoolhouse, 504 Garfield St., Avoca, NE (To register, send an email to Debby at debby@greenblattandseay.com.)

Sunday, November 17, 2 PM - 3 PM, Debby, Performing Baroque Music for Voices of Omaha, Holland Center, Omaha, NE (FREE)

Saturday, November 30, 1 PM - 3 PM, Holiday Tunes Workshop, with Debby, in The Old Avoca Schoolhouse, 504 Garfield St., Avoca, NE (To register, send an email to Debby at debby@greenblattandseay.com.)

Saturday, November 30, 4 PM, David Seay, in "Train Songs & Tales, Methodist Church, Elmwood, NE (FREE)

Sunday, December 8, 2 PM, Harmonica Christmas Workshop, in The Old Avoca Schoolhouse, 504 Garfield St., Avoca, NE (For more information, or to register, send an email to David at g-s@greenblattandseay.com)
.
---
.
.
---
.
.
---
.
Cornhusker Country Music Theater in Louisville is located at 211 Main St.
Call, 1-800-480-8797, ext 211, or email cornhuskercountrymusic@gmail.com for more information.
(We're a nonprofit organization.)
Like us on Facebook, Cornhusker Country Music Theater!
Coming events:

Saturday, Oct 12 ~ 7:30 pm ~ Larry Meyer & The Silver Wings Band
Sunday, Oct 13 ~ 1:pm ~ CCMT Anniversary Jam (FREE) Bring your favorite instruments or singing voice!
Sunday, Oct 27 ~ 2 pm ~ Jamie Williams & Friends
Come and enjoy our new dance floor or just sit back and listen!
.
---
.
.
---
.
.
---
.
.
---
.
.
---
.
.
---
.
.
---
.
.
---
.
.
---
.
.
---
.
.
---
.
LOFTE THEATRE in MANLEY, NE PRESENTS:
.
---
.
.
---
.
.
---
.
.
---
.
.
---
.
.
---
.
.
---
.

DUE TO RAIN, CRUISIN' MAIN WAS MOVED TO OCTOBER 11, 2019!
.
---
.
Your favorite Nebraska Harvest Ale Festival coming October 19th
The Nebraska Craft Brewers Guild and
Midwest Hop Producers' 2nd annual Nebraska Harvest Ale Festival

The Nebraska Craft Brewers Guild and Midwest Hop Producers are thrilled to announce a date for an exciting event that promotes community, hop growing and the craft brewing industries. The 2nd Annual Harvest Ale Festival will take place on Saturday, October 19th at Midwest Hop Producers in Plattsmouth, Nebraska and will celebrate local hops and local beer with food, beer tastings, fall activities and music.
This unique outdoor festival will feature tastings of fresh hopped and harvest styled brews highlighting local hop and craft brew production in Nebraska, Iowa and Missouri, local food trucks, scenic views of the largest hop yard in Nebraska, and an afternoon you won't forget among friends.
This event will bring people together from all over the Midwest, with proceeds from the event going to support the efforts of the Nebraska Craft Brewers Guild, whose organization is working hard to promote and advocate for the craft brewing industry in the state!
For more information on the event and how to purchase tickets, search "Harvest Ale Festival 2019 on Facebook or follow this link: https://www.facebook.com/events/637844853353036/
Early bird tickets now on sale! Save $10 on general admission. Only 50 tickets available at this price! Early Bird sales end on August 5th or when sold out.
Participating breweries include: 5168 Brewing Co., Backswing Brewing Co., Brickway Brewing Co., Boulevard Brewing Co. (MO), Code Beer Co., Cosmic Eye Brewing, Divots Brewery, Empyrean Brewing Co., Farnam House Brewing Co., First Street Brewing Co., Infusion Brewing Co., Jukes Ale Works, Johnnie Byrd Brewing Co., Kros Strain Brewing Co., Pint Nine Brewing Co., Saro Cider, Thunderhead Brewing Co., Upstream Brewing Co., Vis Major Brewing Co., and Zipline Brewing Co. And more to come!
About the Nebraska Craft Brewers Guild
The Nebraska Craft Brewers Guild is a professional organization that fosters a Nebraska-centric community that is informed, enthusiastic and actively creating unity among its members on market and public policy issues to create the most business-friendly climate for craft brewers.
Questions about the Harvest Ale Festival may be directed to Gabby Ayala, Executive Director of the Nebraska Craft Brewers Guild at 402-649-5486 or by email at gabby@nebraska.beer.
.
---
.
.
---
.
.
.
.
---
.
.
---
.
.
Historian Harlan at Herban Coffee Lab
The second Saturday of each month, 10:00 am at Herban Coffee Lab, Plattsmouth, NE, 'Historian Harlan' will share stories of local characters from early last century. It's always interesting and interactive.
Come join us for some excellent coffee and local history!
.
---
.
Memory Lane Museum & Soda Fountain
215 W Eldora Ave.
Weeping Water
Nebraska 68463
LUNCH LECTURE SERIES
3rd THURSDAY of the MONTH thru OCTOBER
NOON - 1 PM

October 21 - Leukemia and Lymphoma, by Jenna Sager, Executive Director, Leukemia & Lymphoma Society
.
---
.
PERENNIAL EVENTS:
.
The Conestoga Backpack Pantry serves the Murray, Nehawka, Union and Beaver Lake areas in southeast Nebraska, although we will not turn away anyone in need. Food packs are placed in the childrens' locker at school to take home on the weekends, helping to sustain them until returning to school the following week.
Your kind donation of non-perishable food items can be made at Cornerstone Bank in Murray during business hours, Monday-Friday: 8:00 am-4:00 pm. We can also pick up your items, if you cannot drop them off. Call Jill at 402-660-3543 to make arrangements.
Some ideas are cereal, juice boxes, granola bars, cereal bars, pancake mix, peanut butter, jelly, tuna or chicken salad packs, fruit cups, raisins, cheese and cracker snacks, macaroni and cheese cups, etc. Keep in mind that some of the children are very young and are possibly 'preparing' their own meals. Easy to open containers are a good option for little hands.
Each time you shop, just pick up one thing and set it aside and after a few weeks, drop off your bag of items at the bank or church.
Thank you!
.
---
.
The Sarpy/Cass Baby Café is opening soon! Baby Cafés are licensed sites run by trained staff that provide a high-quality standard of care for breastfeeding families. Please join us every Tuesday, starting October 1st, from 10am-noon, at the Sarpy/Cass Health Department for pregnancy and breastfeeding support. Learn more on our website at sarpycasshealthdepartment.org/maternal-and-child-health.
.
---
.
---
.
.
.
---
.
.
---
.
NEED a RIDE
to
YOUR MAMMOGRAM APPOINTMENT?
The Sarpy/Cass Health Department offers free transportation assistance to women for their mammogram appointment.
The service includes home pick-up, hospital/clinic drop-off, and return home drop-off.

Eligibility includes women age 40-75 years living in Sarpy or Cass counties.
Please call SC Health Department for more information, 402-537-6968.
.
---
.
Colorectal cancer is the third most common cancer and the second leading cause of cancer-related deaths among men and women in the United States. An estimated 108,000 new cases will be diagnosed each year. Regular colorectal cancer screenings can detect colorectal cancer early when the chances for cure are best. Because of this, the Sarpy/Cass Health Department is offering free fecal occult blood test (FOBT) home screening kits to both men and women between the ages of 50 and 74 years.
The screening kits are available at the Health Department's office at 701 Olson Drive, Suite 101, Papillion, Monday-Friday 8:00 a.m. to 4:30 p.m. Call (402) 537-6969 for more information.
.
---
.
ATTENTION, VETERANS!
Do you need assistance? We're here to help!
Contact Cass County Veteran Service Officer, Brian Coffman.
Email:
*
Admin Assistant: Jacie Victor

Phone:
(402) 296-9368
Fax: (402) 296-9369*
Email:
ccvsoadmin@cassne.org
Hours:
Monday – Friday 8 am to 5 pm
Closed noon to 1pm
346 Main St., Rm. 102
Plattsmouth, NE 68048
.
---
.

.

BACK TO SCHOOL? GET YOUR GED!
IT ISN'T JUST FOR KIDS ANYMORE!
GED classes will resume near the same time as public schools in the fall. Call 402-296-3174 ext. 2315 for information.
.
---
.
.
---
.
---
.
---
.
Hope's Closet Hours:
M - F, 10-4
Saturday, 10-3
.
---
---
ARE YOU 55+
and
LOOKING FOR PART-TIME WORK?
The following is an employment opportunity available to older adults in Cass County.
Experience Works is a national, non-profit organization funded by the US Dept of Labor to administer the Senior Community Service Employment Program, which assists people 55 and older in getting updated training to assist in returning to the workforce. This is a federally funded program and offers a no-cost employment service to older adults who qualify.
Once accepted into the program, individuals are placed in a training site in or near their community, where they gain on the job experience while working 20-21 hours/week at $8/hour.
We also help with skill assessments, computer training, resumes, cover letters, job search, etc.
The goal is that through the training and job search assistance we gain help older adults gain good jobs in or around their communities.
Stephanie MahonyEmployment and Training CoordinatorExperience Works, Inc.
1111 "O" Street Ste 205
American Job CenterLincoln, NE 68508
Phone: 402-441-1654Fax: 402-441-6038
stephanie_mahony@experienceworks.org
Nebraska Toll-free Number: 1-877-314-7526.
.
---
.
---
.
http://www.keepcasscountybeautiful.com/index.php
.
---
.
HOW TO SUBMIT YOUR NEWS TO THIS NEWSLETTER...
Below is a list of categories that we are happy to post, (at NO COST to you!), in the weekly Murray online newsletter:
Weddings
Engagements
Anniversary
Births
Letters to the Editor
Birthday Greeting
Upcoming Events
Cards of Thanks
Lost and Found
Obituaries
Recipes
Photos
and So Much More!

That's right! These are all items that can appear FREE of CHARGE in each Wednesday's Murray Newsletter and/or Calendar! All YOU have to do is send the information to us - it's that simple!
DEADLINE for submissions to each week's Wednesday Newsletter is NO LATER THAN NOON on the preceding MONDAY.
There are 3 ways you can submit your articles:
1) You may call your information to 402-235-2926 and leave a voice mail with your name and phone number.
2) Email your story with your name, contact info and story, in plain text to:
Send photos in .jpg format, no larger than 495 pixels wide or photos and fliers in a .pdf, to the e-address above with your story in plain text.
3) Send items via the U.S. postal service to:
Editor, Murray Nebraska Website
201 N How Ave
Murray, NE 68409-8403
Be sure to allow enough time to be received by Monday! Also, when mailing items you'd like to get back, please enclose a self-addressed, stamped envelope.
Remember to include 'who, what, when, where and why', along with any other helpful details, such as a contact person and phone.
Again, you must have your name and contact information included with the information.
Thanks for helping to keep YOUR Murray Newsletter fresh and up-to-date!
**********
SUBSCRIBE to the MURRAY NEWSLETTER...
We're glad you're enjoying reading the FREE Murray Newsletter! Would you like to automatically receive it every week?
At the top of the 'Home' page, slide your mouse over the 'WHAT'S NEW' tab. When the drop-down menu appears with 'NEWSLETTER', slide the mouse to the right to 'SUBSCRIBE to NEWSLETTER', then fill in your e-address. Follow the instructions in the email that you receive and that's all there is to it!
It's absolutely FREE and no need to worry...we won't sell or distribute your address to anyone!

---
Community Sustaining Sponsors 2019

2019 Community Sustaining Sponsor
2019 Community Sustaining Sponsor
2019 Community Sustaining Sponsor
2019 Community Sustaining Sponsor

2019 Community Sustaining Sponsor

2019 Community Sustaining Sponsor
2019 Community Sustaining Sponsor

2019 Community Sustaining Sponsor

2019 Community Sustaining Sponsor

2019 Community Sustaining Sponsor

2019 Community Sustaining Sponsor

2019 Community Sustaining Sponsor

2019 Community Sustaining Sponsor

2019 Community Sustaining Sponsor
2019 Community Sustaining Sponsor
.
---
.
Read Our Neighbors' Newsletters!
Also FREE SUBSCRIPTIONS to these Newsletters!
Click on any of the links below to subscribe.

Click to Read today's SpringfieldNebraska Newsletter
Click to Read today's PlattsmouthNebraska Newsletter
Click to Read today's WeepingWaterNebraska Newsletter
Click to Read today's NehawkaNebraska Newsletter
Click to Read today's CedarCreekNebraska Newsletter
Click to Read today's AvocaNebraska Newsletter
Click to Read today's ElmwoodNebraska Newsletter
Click to Read today's MurdockNebraska Newsletter
Click to Read today's LouisvilleNebraska Newsletter
Click to Read today's EagleNebraska Newsletter
Click to Read today's MurrayNebraska Newsletter
Click to Read today's UnadillaNebraska Newsletter
Click to Read today's UnionNebraska Newsletter
Click to Read today's AlvoNebraska Newsletter
Click to Read today's ManleyNebraska Newsletter
.
---
.