Murray Newsletter - August 5, 2020
.
They say I'm old-fashioned, and live in the past,
but sometimes I think progress progresses too fast!
Dr. Seuss
1904~1991
American children's author, cartoonist, illustrator, poet, animator, screenwriter, and filmmaker
.
Above, looking east from the middle of Main Street, circa 1898, about right in front of where Cornerstone Bank currently sits. (No, I didn't take this picture!)
.
Above is a picture, circa 1960's (?), looking east/northeast of the old Murray corner at Highway 1 and old Highway 73/75. Today you can still see the curved line of trees on the northwest corner. (Nope, didn't take this pic either, but I did snap the ones below.)
.
Just four years ago in June, 2016, looking west from the railroad bridge on Main Street. Sure loved the big, old trees lining the road.
.
Below are a few shots of the scenery taken July 30, 2020, when coming into town from the east. Road improvements started late this past spring.
Waiting for the construction light to turn green at the corner of Main and Loughridge. For the time being, it's one lane only.
The old rusty railroad bridge will soon be gone.
Concrete barricades keep travelers rolling through single file. The big, two-story white building was a hotel a century ago. For the past few decades it's been apartments. Many folks remember the white building on the right as the Murray Meat Locker. Even now as we travel around the state, when people find we're from Murray, they ask about the locker that made 'the best beef jerky around'!
New curbs and pavement along the north lane are already a big improvement!
These workers are so appreciated right now. The brick building on the right, on the northeast corner of Main and Park Avenue, used to be Collins Grocery. Then it was a pizzaria and video arcade, but sadly it's been closed for many years. Cornerstone Bank sits where the former Murray Bank was in the same building.
Murray's been waiting a long time for a decent road through town. If you're looking for a road construction job, there seems to be plenty in Nebraska!
(Pat Zeigler, Editor)
.
---
.
VOTE!
The FUTURE is in YOUR POWER!
IF YOU'RE OVER 18, CLICK EITHER of the NEBRASKA ICONS BELOW to REGISTER TO VOTE! IT'S YOUR RIGHT!
General Election: November 3, 2020
If you have any questions regarding elections, registering to
vote, filing for office, or working as an election worker,
contact the election office at:
201 Main Street
Plattsmouth, NE 68048
or call: (402) 296-9309
or email: linnm@cassne.org
Click HERE for an Election Calendar.
* * * * * * * * * * * * * * * * * *
NOW THAT YOU'VE REGISTERED, GET THE FACTS!
There are really NO EXCUSES for failing to vote. You have to work that day? No excuse. Don't have a babysitter? No excuse. You don't want to go out in a crowd? No excuse. Do you know that any Nebraska resident who is a LEGALLY REGISTERED VOTER may request an EARLY-VOTING BALLOT APPLICATION, (also known as an 'ABSENTEE' ballot)? You don't even need to have a reason, (or an excuse), for the request!
One excellent reason for voting by absentee, is the weather. An ice or snow storm, heavy winds or torrential rains could possibly keep you from physically voting on the actual Election Day. No worries about that with your mail-in vote either.
Do you need another good reason for voting by mail? You might get sick and cannot physically go to your polling place.
The following should help you save time:
Cass County NE voters may

print the Early Voting Ballot Application HERE.

OR call your local Election Office and ask for one to be mailed to you. In Cass County NE, that's 402-296-9309.

OR in Cass County NE, there is a box located outside the building where you can just pick one up. You may also pick one up at the Election Office inside. The address is 201 Main Street, Plattsmouth, NE, (white building southeast of the flag pole).
Accurately, completely fill out the form. Include your name, residence address, phone number, mailing address you want the ballot sent to and your signature. Even if you do the automatic fill-in form online, you still need to SIGN IT after you print it. Mail it right away or take it to the Cass County NE Election Office and drop it in the box outside on the southwest wall of the building.
On September 28th ballots will start to be sent out and you should receive yours shortly thereafter.
So get your Early Voting Ballot Application form filled-out now, before the big rush. The last day to request an Early Voting Bal
lot to be mailed to you is October 23rd.
Just do it now. Election Day will be here before you know it!
For more information: NEBRASKA SECRETARY of STATE
https://sos.nebraska.gov/elections/early-voting-0
OR
Cass County NE Voters can also check HERE.
**********
Next to the Cass County Election Office door you'll see two sets of forms, one on the right for Voter Registration and on the left, the Early Voting Forms.
After they're filled out and signed, you may take them inside, mail them, or drop them in the 'Ballot Box' around the corner of the building, to the right of the big Election Office sign.
.
---
.
MURRAY RESIDENTS TAKE NOTICE
.
---
As Nebraska emerges from pandemic restrictions related to coronavirus, the Legislature is preparing to return to Lincoln to complete the last 17 days of the legislative session for the year. There are several priorities they will consider in the short time remaining, but one looms large:
PROPERTY TAX RELIEF.
Click the link below to learn more:
https://governor.nebraska.gov/press/nebraska%E2%80%99s-top-priority
.
---
.
CLICK THE PIC ABOVE TO READ A NOTE FROM SENATOR CLEMENTS.
.
---
.
Even during the summer and amid the Covid19 crisis, the Conestoga Backpack Program continues to furnish food to local families in need. The program serves the Murray, Nehawka, Union and Beaver Lake areas in southeast Nebraska, and will not turn anyone away.

Just by adding a few of the items listed below to your shopping list and picking them up, you'll be helping someone in a big way. Keep in mind that some of the children are very young and are possibly 'preparing' their own meals, so easy-to-open containers are a good option for little hands.
Canned soup
Granola bars
Fruit snacks
Dry pasta
Spaghetti sauce
Dry soup mixes
Canned meat (chicken, tuna)
Boxed prepared meal kits (Hamburger Helper, Rice-a-Roni)
Peanut butter
Jelly
Canned fruit and vegetables
Also needed are hygienic supplies, toothbrushes, toothpaste, soap, cotton swabs, tissues and toilet paper.
To make a monetary donation instead, please a check made payable to CONESTOGA BACKPACK PROGRAM may be mailed or deposited at Cornerstone Bank, 102 W Main St, Murray, NE 68409. 100% of all monies collected is used for food and hygienic supplies for the families.
To have the items picked up, call Jill at 402-660-3543 to make arrangements. As another alternative, you may drop them off at Cornerstone Bank in Murray or at their Beaver Lake location.
Your help is greatly appreciated. Thank you!
.
---
.
Click HERE to read the latest on COVID-19 in Sarpy and Cass counties.
.
---
Click the flower bud above to read the Summer KCCB Newsletter.
.
---
.
---
YES, WE'RE STILL OPEN!
Call 402-235-2247 to place your order and PLEASE, remember to wear a facial protection mask when you pick up your meal.
Thank you!!
Like us on Facebook!
.
---
.
.
---
Murante, NEST 529 Launches Sun-Sational Summer Fun Photo Giveaway
Ten Winners to Each Receive a $2,000 NEST 529 College Savings Plan Account Contribution
Lincoln, Neb. (June 15, 2020)— Nebraska Treasurer John Murante and First National Bank of Omaha today announced the launch of the first-ever NEST 529 Summer Fun Photo $2,000 Giveaway which will award ten randomly-selected winners a $2,000 NEST 529 College Savings Plan account contribution. Open now through September 1, the nationwide contest encourages families to enter a fun summer-themed photo of their child 10 years old or younger, along with a short caption.
"While we are experiencing unprecedented times, summer remains an exciting season for children to soak up the sun and create everlasting memories. I am proud to give families across the country an opportunity to win a big boost to their savings, and to show that saving for college and higher education should be a priority even throughout the summer months," said Nebraska Treasurer John Murante. "I look forward to seeing how our young scholars are enjoying their summers, and to celebrating the excitement of the season. Best of luck to all who participate!"
NEST 529 is committed to making higher education more accessible to account holders, and regularly holds contests, giveaways and drawings throughout the year to help bolster their savings efforts.
"From barbeques to long days in the sun, the summer season is full of exciting snapshots of fun celebrations. We are thrilled to offer this giveaway and the opportunity for Account Owners to share a window into their favorite summer moments," said Deborah Goodkin, Managing Director, Savings Plans, First National Bank of Omaha. "We wish everyone throughout the NEST 529 community a wonderful and fun-filled summer. Though students may be on summer break, we hope to continuously spark conversations of higher education planning, while helping to provide a boost to Account Owners' NEST 529 College Savings Plan accounts."
For full rules and entry, visit NEST529.com/summerfun. More information is also available at NEST529.com or treasurer.nebraska.gov.
About NEST 529
NEST 529 is a tax-advantaged 529 college savings plan and provides four plans to help make saving for college simple and affordable: NEST Direct College Savings Plan, NEST Advisor College Savings Plan, TD Ameritrade 529 College Savings Plan, and State Farm 529 Savings Plan. The Nebraska State Treasurer serves as Program Trustee. First National Bank of Omaha serves as Program Manager, and all investments are approved by the Nebraska Investment Council. Families nationwide are saving for college using Nebraska's 529 College Savings Plans, which have more than 280,000 accounts, including over 93,000 in Nebraska. Visit NEST529.com and treasurer.nebraska.gov for more information.
About First National Bank of Omaha
First National Bank is a subsidiary of First National of Nebraska. First National and its affiliates have more than $23 billion in assets and 5,000 employee associates. Primary banking offices are located in Nebraska, Colorado, Illinois, Iowa, Kansas, South Dakota and Texas.
Investments Are Not FDIC Insured* · No Bank, State or Federal Guarantee · May Lose Value
*Except the Bank Savings Investment Option
---
.
ATTENTION,
CASS COUNTY NE RESIDENTS:
.
---
.
.
4-Hr's Discover the Art of Quilting, Web Design Workshops and, Did You Know Frogs' Eyeballs Help Them Swallow?
.
---
.
Now that doctors are advising to wear a face mask when you go to the store, here's an easy to follow pattern for those of you who want to make your own, from Joann Fabrics:
https://www.joann.com/search?q=maketogivemask&icn=maskproject&ici=maketogive
.
---
.
.
.
---
ATTENTION MEMBERS and FRIENDS
If you have a compromised immune system or do not feel safe going out to a public grocery store, we have 4 volunteers available to help. Please call the church office to request their services 402.235.2527.
Worship this week will be through Facebook Live.
Thank you,
Pastor Mike and the Murray Christian Church Board
.
---
.
Here's how to subscribe to the
Murray Newsletter
It's easy and FREE! Click Here
You will receive an email Wednesday morning with a link to the NL.
You may also receive the Murray NL on your mobile phone at 1:30 that same day by entering your number at the red 'MURRAY MOBILE' box on the right side of this page.
NO WORRIES. We do NOT sell or give your e-address or phone to anyone!
.
---
.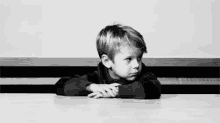 DON'T STOP READING NOW!
SEE BELOW FOR LOTS MORE GOING ON!
.

EVENTS IN NEIGHBORING TOWNS:
.
.
---
.
.
---
.
.
---
.
Are you anxious to get back to some good ol' country music! We sure are! Being closed for 3 months has been tough for everyone and CCMT has felt it, too. Sadly, some nonprofits have had to close permanently. At CCMT, we've not only missed the great music and fellowship, but bills still needed to be paid, like utilities and insurance and without open doors, it's been a struggle. So tell your friends to come and let's get back to a 'somewhat normal' enjoyable time over at the old theater!
We know you want to be safe and others do. too. Not only yourself, but also for others, please be aware that social-distancing and wearing of masks will be MANDATORY in our small theater for the time-being. Thank you for understanding.
$4 SHOW admission for all ages over 13.
FREE admittance for all under 13!
UPCOMING SHOWS:
***SCHEDULE CHANGE***
***Sat., August 8, 7:30, Alex Vanderbeek Friends
JAM SESSION:
Sun., August 9, Sunday Jam Session. Bring your instrument and join us from 1-4:30 pm!
Located at 211 Main St., Louisville, NE. For more information, call 800-480-8797, ext. 211 or email us at cornhuskercountrymusic@gmail.com.
.
---
.
---
.
.
---
.
.
---
.

.
2020 MEETINGS
EAST CASS PIONEER CEMETERY DISTRICT
Mondays at 7pm at MurrayTown Hall on the following dates:
August 10
September 14
November 9
.
---
.
CLICK ON THE FLAGS BELOW TO READ THE VFW NEWSLETTER.
.
---
.
at ELMWOOD'S BESS STREETER-ALDRICH HOUSE
.
---
.
The pay rate for Cass and Otoe counties is $17.50 per hour plus mileage.
If you have any questions please contact Audrey at 402-366-9643.
2020census.gov/jobs
.
.
---
.
TEXT DIET to 72727 or Click Here
.
---
.
.
---
.
NOW HIRING!!!!!
·PT/FT Day, Evening, and Overnight C.N.A's
·Weekend Baylor C.N.A's
·Licensed Professional Nurse (LPN)
We offer free healthcare premiums for our full time employees, shift differentials, and competitive wages, full benefit plan, and paid time off.
Call us at 402-234-2125 or apply online at www.louisvillecarecenter.com
.
.
PERENNIAL EVENTS:
.
REMEMBER TO CALL AHEAD TO FIND OUT ABOUT CHANGES TO THESE EVENTS!
.
.
.
.
.
.
.
---
.
ATTENTION, VETERANS!
Do you need assistance? We're here to help!
Contact Cass County Veteran Service Officer
Email:
*
Admin Assistant: Jacie Victor

Phone:
(402) 296-9368
Fax: (402) 296-9369*
Email:
ccvsoadmin@cassne.org
Hours:
Call for appointment!
Monday – Friday 8 am to 5 pm
Closed noon to 1pm
346 Main St., Rm. 102
Plattsmouth, NE 68048
.
---
.
.
---
.
---
.
---
.
Hope's Closet Hours:
M - F, 10-4
Saturday, 10-3
.
---
---
ARE YOU 55+
and
LOOKING FOR PART-TIME WORK?
The following is an employment opportunity available to older adults in Cass County.
Experience Works is a national, non-profit organization funded by the US Dept of Labor to administer the Senior Community Service Employment Program, which assists people 55 and older in getting updated training to assist in returning to the workforce. This is a federally funded program and offers a no-cost employment service to older adults who qualify.
Once accepted into the program, individuals are placed in a training site in or near their community, where they gain on the job experience while working 20-21 hours/week at $8/hour.
We also help with skill assessments, computer training, resumes, cover letters, job search, etc.
The goal is that through the training and job search assistance we gain help older adults gain good jobs in or around their communities.
Stephanie MahonyEmployment and Training CoordinatorExperience Works, Inc.
1111 "O" Street Ste 205
American Job CenterLincoln, NE 68508
Phone: 402-441-1654Fax: 402-441-6038
stephanie_mahony@experienceworks.org
Nebraska Toll-free Number: 1-877-314-7526.
.
---
.
---
.
http://www.keepcasscountybeautiful.com/index.php
.
---
.
HOW TO SUBMIT YOUR NEWS TO THIS NEWSLETTER...
Below is a list of categories that we are happy to post, (at NO COST to you!), in the weekly Murray online newsletter:
Weddings
Engagements
Anniversary
Births
Letters to the Editor
Birthday Greeting
Upcoming Events
Cards of Thanks
Lost and Found
Obituaries
Recipes
Photos
and So Much More!

That's right! These are all items that can appear FREE of CHARGE in each Wednesday's Murray Newsletter and/or Calendar! All YOU have to do is send the information to us - it's that simple!
DEADLINE for submissions to each week's Wednesday Newsletter is NO LATER THAN NOON on the preceding MONDAY.
There are 3 ways you can submit your articles:
1) You may call your information to 402-235-2926 and leave a voice mail with your name and phone number.
2) Email your story with your name, contact info and story, in plain text to:
Send photos in .jpg format, no larger than 495 pixels wide or photos and fliers in a .pdf, to the e-address above with your story in plain text.
3) Send items via the U.S. postal service to:
Editor, Murray Nebraska Website
201 N How Ave
Murray, NE 68409-8403
Be sure to allow enough time to be received by Monday! Also, when mailing items you'd like to get back, please enclose a self-addressed, stamped envelope.
Remember to include 'who, what, when, where and why', along with any other helpful details, such as a contact person and phone.
Again, you must have your name and contact information included with the information.
Thanks for helping to keep YOUR Murray Newsletter fresh and up-to-date!
**********
SUBSCRIBE to the MURRAY NEWSLETTER...
We're glad you're enjoying reading the FREE Murray Newsletter! Would you like to automatically receive it every week?
At the top of the 'Home' page, slide your mouse over the 'WHAT'S NEW' tab. When the drop-down menu appears with 'NEWSLETTER', slide the mouse to the right to 'SUBSCRIBE to NEWSLETTER', then fill in your e-address. Follow the instructions in the email that you receive and that's all there is to it!
It's absolutely FREE and no need to worry...we won't sell or distribute your address to anyone!

---
Community Sustaining Sponsors 2020

2020 Community Sustaining Sponsor
2020 Community Sustaining Sponsor
2020 Community Sustaining Sponsor
2020 Community Sustaining Sponsor

2020 Community Sustaining Sponsor

2020 Community Sustaining Sponsor

2020 Community Sustaining Sponsor
2020 Community Sustaining Sponsor

2020 Community Sustaining Sponsor

2020 Community Sustaining Sponsor

2020 Community Sustaining Sponsor

2020 Community Sustaining Sponsor

2020 Community Sustaining Sponsor

2020 Community Sustaining Sponsor

2020 Community Sustaining Sponsor
2020 Community Sustaining Sponsor
..
---
.
Read Our Neighbors' Newsletters!
Also FREE SUBSCRIPTIONS to these Newsletters!
Click on any of the links below to subscribe.

Click to Read today's SpringfieldNebraska Newsletter
Click to Read today's PlattsmouthNebraska Newsletter
Click to Read today's WeepingWaterNebraska Newsletter
Click to Read today's NehawkaNebraska Newsletter
Click to Read today's CedarCreekNebraska Newsletter
Click to Read today's AvocaNebraska Newsletter
Click to Read today's ElmwoodNebraska Newsletter
Click to Read today's MurdockNebraska Newsletter
Click to Read today's LouisvilleNebraska Newsletter
Click to Read today's EagleNebraska Newsletter
Click to Read today's MurrayNebraska Newsletter
Click to Read today's UnadillaNebraska Newsletter
Click to Read today's UnionNebraska Newsletter
Click to Read today's AlvoNebraska Newsletter
Click to Read today's ManleyNebraska Newsletter
.