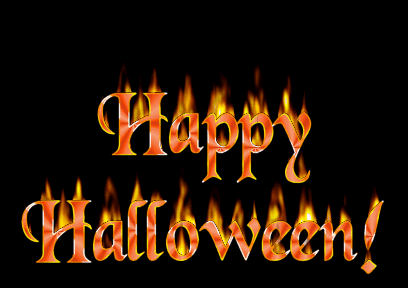 When witches go riding,
and black cats are seen,
the moon laughs and whispers,
'tis near Halloween.
~Author Unknown~
---
Condolences to the Family of...
Penny Sue (Resso) Robertson-McQuire
Penny was born May 1, 1963 and passed due to a prolonged illness, on Friday, October 9, 2015 at her home in Plattsmouth, NE. She is survived by her children, Jennifer Robertson, of Plattsmouth, and Donald Robertson, of Atlanta, GA, her mother, Hilda Resso, of Murray, NE, brother, Michael Resso and numerous extended family and friends.
Preceeding her in death were her father, Donald Resso, of Murray and husband, Michael McGuire.
Penny graduated from Weeping Water High School in 1981 and attended UNL and was an active member of Eastern Star.
Graveside services were held at Oakwood Cemetery in Weeping Water, NE on October 24, 2015.
Memorials, for later designation, are in care of the family.
Arrangements were through Brian P. Harvey Funeral Home, Plattsmouth, NE.
---
TIME FLIES!!
Get an hour back this Sunday when daylight savings time ends.
Turn your clocks BACK one hour Saturday evening before going to bed.
Sweet dreams!
---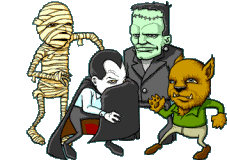 Murray's Board of Trustees met for the regular monthly meeting on October 13, 2015. To read the minutes of the meeting, click on the 'Village Office' tab above.
---

Conestoga FBLA, (Future Business Leaders of America), will be 'trick or treating' in Murray for nonperishable foods the evening of Wednesday, October 28. All collected food will be donated to help fill the Murray community need.
---
Were you once a member of Nehawka or Conestoga FFA? If so, the current Conestoga Chapter would like to display your jacket at the Greenhand Jacket Night on November 24, 2015. The new members will receive their own jackets that evening.
If you're interested in seeing that the tradition of FFA at Conestoga continues, or if you would like to lend your jacket for that event, please RSVP to FFA Advisor, Sarah Knutson, by November 17th at 402-235-2271 or sknutson@conestogaps.org.
---
---
STEEL HORSE SALOON
NEHAWKA, NE
SINGER / SONGWRITER,
LUCAS MINOR,
IS RETURNING WITH MORE COUNTRY, CLASSIC ROCK, BLUES
TUESDAY, NOV 3, 2015
7 - 9 P.M.
(It's 'Taco Tuesday! 99-cent tacos!)
---
---
---
JOB OPPORTUNITY
CASS COUNTY COURT APPOINTED SPECIAL ADVOCATE (CASA) is seeking a part-time Volunteer Coordinator. Qualifications include an Associate's Degree or equivalent with minimum of two years related experience in social work or working with children and families. Candidates will demonstrate strong skills in verbal and written communication, computer knowledge and experience necessary.
Send resume/cover letter to director@casscasa.org. For more information see www.casscasa.org. EOE.
---
Murray Village Temporary Full-time Maintenance Position
The Village of Murray, Nebraska is seeking a qualified individual for the position of Full-time Temporary Maintenance operator. This position is for a 40 hour week with overtime as needed. Duties required: operate and maintain all village equipment and tools as necessary, install and read water meters, maintain water shut-offs, meters; assist with water/sewer main breaks, operation and maintenance of one lift station, maintain streets and parks, all other duties as required. Applicant must be willing to complete Grade IV water operator certification. Applicants will be required to pass a general maintenance aptitude test and drug screening. Salary will be commensurate with experience.
Interested applicants should apply in person at Murray Town Hall, 106 West Main Street, Murray, Nebraska 68409. Normal business hours are Tuesday thru Thursday from 8:00 – 4:30.
---
MURRAY FREEDOM FESTIVAL
VOLUNTEERS MEET
THE FIRST TUESDAY of EACH MONTH,
(next meeting November 3, 2015)
MURRAY TOWN HALL
106 MAIN ST
MURRAY, NE
7 P.M.
Anyone who wishes to be part of this group is welcome! We work together to plan our village's annual 4th of July celebration each year and fresh ideas are ALWAYS welcome.
As with any organization, volunteers are always needed, so even if you don't know what your family plans will be for next July 4th, we'd appreciate your help leading up to that date.
For more information, call John, 402-616-1367 or Pat, 402-235-2926.
---
---
YOUNG READERS INVITED to WRITE
to
FAVORITE AUTHORS
Young readers in grades 4-12 are invited to write a personal letter to an author for the Letters about Literature (LAL) contest, a national reading and writing promotion program. The letter can be to any author (living or dead) from any genre—fiction or nonfiction, contemporary or classic—explaining how that author's work changed the student's view of the world. The 23rd annual writing contest for young readers is made possible by a generous grant from the Dollar General Literacy Foundation, with additional support from gifts to the Center for the Book in the Library of Congress, which promotes the contest through its affiliate Centers for the Book, state libraries and other organizations. This reading and writing promotion is sponsored in Nebraska by the Nebraska Center for the Book and Nebraska Library Commission, and supported by Houchen Bindery Ltd. and Chapters Books in Seward.
Prizes will be awarded on both the state and national levels. The Nebraska Center for the Book's panel of judges will select the top letter writers in the state, to be honored in a proclamation-signing ceremony at the state capitol during National Library Week in April 2016. Their winning letters will be placed in the Jane Pope Geske Heritage Room of Nebraska Authors at Bennett Martin Public Library in Lincoln. Nebraska winners will receive state prizes, and then advance to the national judging.
A panel of national judges for the Center for the Book in the Library of Congress will select one National Winner per competition level (Level I for grades 4-6, Level II for grades 7-8, and Level III for grades 9-12) to receive a $1,000 cash award, to be announced in May 2016. The judges will also select one National Honor winner on each competition level to receive a $200 cash award.
Teachers, librarians, and parents can download free teaching materials on reader response and reflective writing, along with contest details and entry forms, at www.read.gov/letters. Nebraska-specific information (including lists of Nebraska winners of past competitions) is available athttp://centerforthebook.nebraska.gov/programs/LAL.html. Listen to Nebraska winners, Ashley Xiques and Sydney Kohl, read and talk about and their winning letters to authors that meant something to them in their own lives on NET Radio's All About Books (http://netnebraska.org/basic-page/radio/all-about-books).
Submissions from Grades 9-12 must be postmarked by December 4, 2015.
Submissions from Grades 4-8 must be postmarked by January 11, 2016.
For more information contact MaryJo Ryan, MaryJo.Ryan@nebraska.com, 402-471-3434 or 800-307-2665.
The Nebraska Center for the Book is housed at the Nebraska Library Commission and brings together the state's readers, writers, booksellers, librarians, publishers, printers, educators, and scholars to build the community of the book, supporting programs to celebrate and stimulate public interest in books, reading, and the written word. The Nebraska Center for the Book is supported by the Nebraska Library Commission.
As the state library agency, the Nebraska Library Commission is an advocate for the library and information needs of all Nebraskans. The mission of the Library Commission is statewide promotion, development, and coordination of library and information services, bringing
###
The most up-to-date news releases from the Nebraska Library Commission are always available on the Library Commission Website,
http://nlc.nebraska.gov/publications/newsreleases.
---
---
---
---
---
---
MURDER MYSTERY COSTUME BALL
AT THE LOFTE
Friday, October 30 at 7:00 p.m.
Tickets $25
The audience is the cast! The entire theater is the stage! Come for the food. Stay for the murder! Dress in your favorite costume and prepare for an interactive murder mystery event at the Lofte.
A full dinner accompanies this fatal folly of fun. Reservations required so call or email today!
(402) 234-2553 or LofteDev@Lofte.com.
Menu:
Dinner Salad
Roast Beef or Chicken
Twice Baked Potato Casserole
Country Style Green Beans
Dessert
---
"Train Songs"
Greenblatt & Seay and Friends will present a concert of "Train Songs" on Sunday, November 8, at 2:30 PM, downstairs in the Old Avoca, Nebraska Schoolhouse. What is it about trains that so easily engages one's imagination? Find out as you tap your feet and clap your hands while listening to old and new train songs. This performance will feature the sounds of the fiddle, harmonica, whistles, banjo, guitar, and lots of vocal harmonies.
Admission is $10.00 for adults, $5.00 for students, and $1.00 for children. The concert will be followed by a light snack and an acoustic jam session.
For more information, call 402-275-3221, log on to www.greenblattandseay.com, or e-mail debby@greenblattandseay.com.
---
---
---
---
Acclaimed Matt Whipkey to Perform at the Lofte
The Lofte Community Theatre is adding a musical act to its 2015 schedule. Matt Whipkey is an Omaha native internationally renowned for his top-notch songwriting. He is also the winner of the 2013 Omaha Arts & Entertainment Award. He will be performing live on the Lofte stage on Saturday, November 14 at 7pm. Tickets are $15.
Mr. Whipkey has released several albums including his most recent, "Underwater." He has also opened for popular acts including Dwight Yoakam. He's scheduled to play at the Holland Center in 2016. This is your chance to see this phenomenal artist during his tour of the midwest.
The Lofte is located in Cass County near the town of Manley. Those interested in purchasing tickets may contact the box office at 402-234-2553 or visit Lofte.com.
---
GREENBLATT & SEAY UPCOMING EVENTS
Sunday, November 8, 2:30, Schoolhouse Performance Series, Greenblatt & Seay in "Train Songs", The Old Avoca Schoolhouse, Avoca, NE
Friday, November 13, 7 PM, Julie Lyonn Lieberman Workshops (Jamming and Improvisation), The Old Avoca Schoolhouse, Avoca, NE (pre-register at http://greenblattandseay.com/workshop_fiddle_lieberman.shtml"
Saturday, November 14, 9 AM, Julie Lyonn Lieberman Workshops (Gypsy Jazz and Fiddle Styles, The Old Avoca Schoolhouse, Avoca, NE (pre-register at http://greenblattandseay.com/workshop_fiddle_lieberman.shtml
---
Bloom Where You're Planted Farm's
11th Annual Pumpkin Festival
Now -Oct. 31
Fridays 1-6 p.m.
Weekends 10 a.m.-6 p.m.
911-108th St., rural Avoca
New for 2015! Corn Hole, a fun Egg Race game, and a big John Deere combine you can climb into!
Other activities include hay rides, nature trails, farm animals, rubber duck races, bucking bronco barrel ride, corn pit, family-sized tire swing, hay climb and tunnel, dress-a-scarecrow, horse swings, agricultural exhibits, gourd tunnel, photo ops and more! Don't miss the barn full of seasonal gifts, tasty treats, antiques and TONS of pumpkins, or all of the yummy food from the Schoolhouse Cafe (serving smoked pulled pork sandwiches, hot dogs, nachos, ice cream, homemade pie and cookies, and coffee on the weekends).
Admission is $6.00 for ages 3 & up and includes all activities. Shop the barn or dine at the cafe without an admission charge.
Special events include Thanks-and-Giving Day Oct. 31. See our website, www.bloompumpkinpatch.com, or Facebook pages for full details.
---
---
---
INTERNATIONALLY- ACCLAIMED FIDDLER
TO OFFER FIDDLE WORKSHOPS
Internationally acclaimed fiddler, Julie Lyonn Lieberman, will be giving fiddle workshops in November in the Old Avoca (Nebraska) Schoolhouse. On Friday, November 13, starting at 7 PM, the subjects will be "Six Approaches to Jamming", and "Modal Improvisation". On Saturday, November 14, starting at 9 AM, the topics will be "Gypsy Jazz" and "One Tune, Five Styles". These workshops are appropriate for any string player who desire to open their ears to new ways of making music.
JULIE LYONN LIEBERMAN has helped develop the alternative string field over the last thirty-five+ years through her work as an educator, author, radio producer, composer, recording artist, journalist, and performer. Her former students have toured with Bruce Springsteen, Bon Jovi, Cyndi Lauper, Celine Dion, Billy Joel, and one of her former students plays regularly on Dancing with the Stars.
Pre-registration is required. For more information, and to register, click on the following link:
http://greenblattandseay.com/workshop_fiddle_lieberman.shtml
For questions, contact debby@greenblattandseay.com.
---
---
DECEMBER 9, 2015
1 - 5 p.m. Wednesday
Comfort Inn & Suites
7007 Grover Street, Omaha
---
CALL to PHOTOGRAPHERS
Hildegard Center for the Arts, in partnership with the Nebraska Tourism Commission and the Nebraska State Historical Society, is sponsoring a statewide "Call to Photographers" for the great state of Nebraska. The Call began June 1, 2015 and runs through January 4, 2016 and is titled "Bridges: Sharing our Past to Enrich the Future". It is calling photographers throughout Nebraska to highlight historic places and often over-looked historical treasures in all of the State's 93 counties ~ historical sites either found on the National Register of Historic Places OR places of community/personal significance to the photographer. i.e. historic properties, recognized historical landmarks, cultural activities/events with a basis in local history and in context with a historic place, or historic buildings that are representative or unique. From Adams to Antelope, Banner to Butler, Garden to Gage, Scottsbluff to Sheridan, and Dundy to Douglas, this juried exhibition is serving as a bridge to connect Nebraskans with their culture and heritage.
Photographs selected from this juried exhibition:
·Will be featured in a statewide traveling photography exhibit that coincides with Nebraska's sesquicentennial in 2017
· May appear in Nebraska Tourism travel guides, posters and calendars to promote this project and the State of Nebraska.
· Will be showcased in a digital catalogue.
· All submitted photos will be featured virtually on partnering websites. (Hildegard Center for the Arts, Nebraska Tourism Commission, Nebraska State Historical Society).
Photographs can be submitted online at the Hildegard Center for the Arts website, www.hildegardcenter.org, beginning now through January 4, 2016.
Entrants must be at least 15 years of age and need NOT be residents of Nebraska. Photographers may enter up to 5 images per submission for a non-refundable fee of $15. Multiple submissions are allowed. For a complete list of entry rules and judging criteria, go to www.hildegardcenter.org.
Questions: Contact Project Chair, Cathy Harrington | 402.730.6668; lettersfromhome51@hotmail.com.
---
ONGOING AREA EVENTS and ACTIVITIES...
If you think shopping or donating close to home doesn't matter, think again.
Under His Wings Thrift Store on Main Street in Plattsmouth is doing great things. Check this out:
So stop in and see what's in store now. You will probably find some great bargains and all the money they raise stays within Cass County to help those in need.
---
---
ARE YOU 55+
and
LOOKING FOR PART-TIME WORK?
The following is an employment opportunity available to older adults in Cass County.
Experience Works is a national, non-profit organization funded by the US Dept of Labor to administer the Senior Community Service Employment Program, which assists people 55 and older in getting updated training to assist in returning to the workforce. This is a federally funded program and offers a no-cost employment service to older adults who qualify. Once accepted into the program, individuals are placed in a training site in or near their community, where they gain on the job experience while working 20-21 hours/week at $8/hour. We also help with skill assessments, computer training, resumes, cover letters, job search, etc. The goal is that through the training and job search assistance we gain help older adults gain good jobs in or around their communities.
Stephanie Mahony
Employment and Training Coordinator
Experience Works, Inc.
1111 "O" Street Ste 205--American Job Center
Lincoln, NE 68508
Phone: 402-441-1654
Fax: 402-441-6038
stephanie_mahony@experienceworks.org
Nebraska Tollfree Number: 1-877-314-7526
---
---
www.KeepCassCountyBeautiful.org
---
---
---
Community Sustaining Sponsors 2015
2015 Community Sustaining Sponsor
2015 Community Sustaining Sponsor
2015 Community Sustaining Sponsor
2015 Community Sustaining Sponsor

2015 Community Sustaining Sponsor

2015 Community Sustaining Sponsor

2015 Community Sustaining Sponsor



2015 Community Sustaining Sponsor

2015 Community Sustaining Sponsor

2015 Community Sustaining Sponsor

2015 Community Sustaining Sponsor

2015 Community Sustaining Sponsor

2015 Community Sustaining Sponsor

2015 Community Sustaining Sponsor

2015 Community Sustaining Sponsor

2015 Community Sustaining Sponsor

2015 Community Sustaining Sponsor

2015 Community Sustaining Sponsor

2015 Community Sustaining Sponsor

2015 Community Sustaining Sponsor

---

HOW TO SUBMIT ARTICLES TO THIS NEWSLETTER...
Below is a list of categories that we are happy to post, (at NO COST to you!), in the weekly Murray online newsletter:
Weddings
Engagements
Anniversary
Births
Letters to the Editor
Birthday Greeting
Upcoming Events
Cards of Thanks
Lost and Found
Obituaries
Recipes
Photos
and So Much More!
That's right! These are all items that can appear FREE of CHARGE in each Wednesday's Murray Newsletter and/or Calendar! All YOU have to do is send the information to us - it's that simple!
DEADLINE for submissions to each week's Wednesday Newsletter is NO LATER THAN NOON on the prior MONDAY.
There are 3 ways you can submit your articles:
1) You may call your information to 402-235-2926 and leave a voice mail with your name and phone number.
2) Email your story with your name, contact info and story, (in plain text) to: Editor@MurrayNebraska.com.
Send photos ONLY in .jpg format, no larger than 450 pixels wide to the e-address above with your story in plain text.
3) Send items via the U.S. postal service to: Editor, MurrayNebraska.com, 201 N How Ave, Murray, NE, 68409-8403. (When mailing items you'd like to get back, please enclose a self-addressed, stamped envelope.)
Remember to include 'who, what, when, where and why', along with any other helpful details, such as a contact person and phone.
DO NOT SEND 'ZIP' FILES!
Again, you must have your name and contact information included with the information.

Thanks for helping to keep YOUR Murray Newsletter fresh and up-to-date!

**********
SUBSCRIBE to the MURRAY NEWSLETTER...

We're glad you're enjoying reading the FREE Murray Newsletter! Would you like to automatically receive it every week?
At the top of the 'Home' page, just slide your mouse over the 'WHAT'S NEW' tab. When the drop-down menu appears with 'NEWSLETTER', slide the mouse to the right to 'SUBSCRIBE to NEWSLETTER', then fill in your e-address.
It's absolutely FREE and no need to worry...we won't sell or distribute your address to anyone!