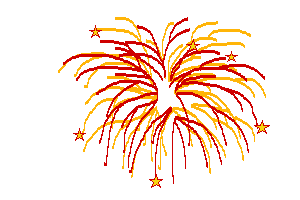 CELEBRATE INDEPENDENCE DAY!
MONDAY, JULY 4, 2016
"Those who deny freedom to others
deserve it not for themselves."
Abraham Lincoln, America's 16th President
1809~1865
---
---
This is an open invitation to you, your children, or to your
group's organization to be a part of this year's 
FREEDOM FESTIVAL

 parade on July 4th in Murray!
Drive your go-cart, antique tractor, motorcycle, new or classic
car, or ride your new bike or even a unicycle.  If you want to walk
on stilts as 'Uncle Sam', do cartwheels down the parade route,
show off your martial arts skills, or bring your uniformed
baseball, softball or soccer team, come on over to Murray
and get in line for the parade.  Get your friends at youth
or church group to help decorate a truck or flatbed, then
pile on the float and get in line!
NO pre-registration required, just show up and
get in line.  There is no cost to participate

.
Parade 
line-up 
begins at 6 p.m. with emergency vehicles,
(police, fire and rescue), starting at Railroad Avenue,
south of Young street.  All other entries are to line
up at the east parking lot of Conestoga Elementary
School, 104 East High Street, Murray, NE

.  
From the 
school, 
e
ntrants will go one block east, to
the grain elevator, 
f
alling in behind the
emergency vehicles, turning 
west on Young Street
and ending at Young Memorial Park.  
The route is about 8-9 blocks long.
Any questions, please feel free to contact 
parade
Hope to see you in the parade!
www.MurrayFreedomFestivalNE.com    
Funded in part by Cass County Tourism    visitcasscounty.com
---
---
During the Freedom Festival, the Conestoga Booster Club, along with the Wrestling Team, will be operating the concession stand located at Young Memorial Park on July 4th.
Be sure to stop by and support the kids with a delicious selection from their menu below:
---
---
---
Amateur Child and Adult Photographers:
June 30 Deadline

for NEST on the
Prizes Totaling $6,000 in NEST Scholarships to Be Awarded
Nebraska State Treasurer Don Stenberg is reminding Nebraskans that they have until June 30 to submit photos of children or photos taken by children in farm or ranch settings to be entered in the NEST on the Farm Fun Photo Drawing. Winners will be recognized at 11 a.m. August 27 on the Family Fun Zone Stage at the Nebraska State Fair in Grand Island.
Six winners will receive contributions to Nebraska Educational Savings Trust (NEST) savings accounts valued at $1,000 each. The drawing is sponsored by Treasurer Stenberg, who is Trustee of NEST, and First National Bank of Omaha, the program manager for NEST. NEST is Nebraska's state-sponsored, tax-advantaged 529 college savings program.
The photos must be taken in a farm or ranch setting to emphasize Nebraska's agricultural heritage. The photos may feature children 13 or younger, as of June 30, as the subjects, or they may be taken by the children age 13 or younger themselves. Each photo must be accompanied by a caption of fewer than 15 words. Professional photographs are not allowed. The photos must be in digital format with a file size of less than 5 MB. Details can be found at treasurer.nebraska.gov and at NEST529.com.
"We are looking forward to this year's photographs. Last year, we received photos of old wagons, branding tools, and antique tractors as well as farm animals large and small and children enjoying their Nebraska agricultural heritage," said State Treasurer Stenberg. "NEST on the Farm has been a popular scholarship opportunity that introduces children and families to the concept of saving money for college and highlights one of Nebraska's greatest resources, its farm, ranch, and outdoor life."
"We're excited to see Nebraska's strong tradition of farming and ranching and the beauty of the state through the eyes of children," said Deborah Goodkin, Managing Director, First National Bank of Omaha.
When submitting the photo, entrants are asked to follow these rules:
· Use NEST on the Farm Fun Photo Drawing as the email subject line.
· Include name, address, city, state, zip code, and day and evening phone numbers.
· Include name and age, as of June 30, of the child featured in the photo or who took the photo.
· Include caption of fewer than 15 words.
· Depict a farm or ranch setting in the photo.
· Limit your entries to one photo for each child.
· Be sure to attach photo to the email entry.
About NEST
NEST is a tax-advantaged 529 college savings plan and provides four plans to help make saving for college simple and affordable: NEST Direct College Savings Plan, the NEST Advisor College Savings Plan, the TD Ameritrade 529 College Savings Plan, and the State Farm College Savings Plan. The Nebraska State Treasurer serves as Program Trustee. First National Bank serves as Program Manager, and all investments are approved by the Nebraska Investment Council. Families nationwide are saving for college using Nebraska's 529 College Savings Plans, which have more than 249,000 accounts, including 72,000 in Nebraska. Visit www.NEST529.com and treasurer.nebraska.gov for more information.
About First National Bank of Omaha
First National Bank of Omaha is a subsidiary of First National of Nebraska. First National of Nebraska is the largest privately owned banking company in the United States. First National and its affiliates have $20 billion in managed assets and 5,000 employee associates. Primary banking offices are located in Nebraska, Colorado, Illinois, Iowa, Kansas, South Dakota and Texas.
---
CASA RECRUITMENT BEGINS
Cass Court Appointed Special Advocates (CASA) is currently recruiting CASA advocates to speak up for the best interest of abused and neglected children in Cass County.
The next training session is scheduled to begin July 24 and will run for five weeks. The training consists of 15 hours of online training and 15 hours of in-person training.
We are also seeking male volunteers for this class as over 60% of our CASA children are males.
If you are interested, please contact Debbie Green at (402) 296-9521; email dgreen@casscasa.org.
To learn more information about our program, please visit www.casscasa.org
---

JOB OPPORTUNITY
St. John the Baptist School is an elementary Catholic school in Plattsmouth, NE.
Immediate openings are now available for both an After-School Care Director
and an After-School Care 'Teacher'.
The after-school care program provides parents with a safe and
familiar environment
for their children after regular school hours.
You must be able to work after school hours, Monday thru Friday, 3-5:30 p.m.
For required qualifications, please refer to holyspiritplattsmouth.com
OR call Principal, Linda Monahan, at 402-296-6230.
---
---
---
---
SURROUNDING COMMUNITY EVENTS:
---
---
20th ANNUAL SHCOOLHOUSE FIDDLING
Sunday, October 9, 2:30 PM, 20th A BEEnnual Schoolhouse Fiddling Bee
Greenblatt & Seay proudly announce the 20th ANNUAL SCHOOLHOUSE FIDDLING BEE. This historical, hysterical event will take place on Sunday, October 9, at 2:30 PM, downstairs in the Old Avoca, Nebraska Schoolhouse. In the Open Division, fiddlers will play a hoedown, a waltz, and a tune of choice. There will also be other divisions of competition available for the adventurous fiddlers, including a Singing Fiddler's Contest, a Twin Fiddler's Contest, a Fee-Fi-Faux Fiddler's Contest (fiddle tunes played on any instrument other than a fiddle), and a Hocus-Pocus Contest (cross-tuning, sound effects, dancing, etc.), which will give fiddlers an opportunity to play tunes that are usually not allowed in any other contest.
For more information, and to register on line, log on to: http://www.greenblattandseay.com/schoolhouse_fiddling_bee.shtml.
Admission is $10.00 for adults, $5.00 for students, and $1.00 for children. Fiddlers and their back-ups are admitted for free. The contest will be followed by a light snack and an acoustic jam session with Greenblatt & Seay.
For more information, call 402-275-3221, log on to www.greenblattandseay.com, or e-mail debby@greenblattandseay.com.
---
---
---
---
---
---
---
---
Weeping Water City Pool
311 W. River St.
Weeping Water, NE
Hours of Operation:
Everyday 1-6 PM
Tuesday & Thursday (fitness swim 6-7 for 18 and older)
Prices: Family Pass - $140
Single Pass - $90
10 card Punch - $35
Single Pass - $4
Family Pass is for immediate family members. Pass includes 2 parents and up to 5 children under 18 years of age living at home. Additional family members $20 per child.
Nanny Pass can be added onto a family pass for $40 (this only be usable when coming with paying family)
---
---
---
Monday, July 11 - Friday, July 15, 9 AM - 1 PM, Schoolhouse Fiddle Camp for Intermediate and Advanced Fiddlers, The Old Avoca Schoolhouse, Avoca, NE.  Register at  http://www.greenblattandseay.com/schoolhouse_fiddle_camp_signup-summer.shtml
 ONGOING EVENTS...
Cass County Veterans Service Office's
three mobile locations:
1st Friday of the month,  Eagle community center,  1-5pm
2nd Friday of the month, Weeping Water library,  1-5pm
3rd Friday of the month, Greenwood library,  1-5pm
Please call our office, 402-296-9368, to schedule an appointment.
---
---
---
---
---
---
ARE YOU 55+
and
LOOKING FOR PART-TIME WORK?
The following is an employment opportunity available to older adults in Cass County.
Experience Works is a national, non-profit organization funded by the US Dept of Labor to administer the Senior Community Service Employment Program, which assists people 55 and older in getting updated training to assist in returning to the workforce. This is a federally funded program and offers a no-cost employment service to older adults who qualify. Once accepted into the program, individuals are placed in a training site in or near their community, where they gain on the job experience while working 20-21 hours/week at $8/hour. We also help with skill assessments, computer training, resumes, cover letters, job search, etc. The goal is that through the training and job search assistance we gain help older adults gain good jobs in or around their communities.
Stephanie Mahony
Employment and Training Coordinator
Experience Works, Inc.
1111 "O" Street Ste 205--American Job Center
Lincoln, NE 68508 
Phone: 402-441-1654
Fax: 402-441-6038 
stephanie_mahony@experienceworks.org
Nebraska Tollfree Number: 1-877-314-7526
---
---
www.KeepCassCountyBeautiful.org
---
---
---
Community Sustaining Sponsors 2016

2016 Community Sustaining Sponsor

2016 Community Sustaining Sponsor
2016 Community Sustaining Sponsor

2016 Community Sustaining Sponsor

2016 Community Sustaining Sponsor

2016 Community Sustaining Sponsor


2016 Community Sustaining Sponsor
2016 Community Sustaining Sponsor
2016 Community Sustaining Sponsor

2016 Community Sustaining Sponsor

2016 Community Sustaining Sponsor

2016 Community Sustaining Sponsor

2016 Community Sustaining Sponsor

2016 Community Sustaining Sponsor

2016 Community Sustaining Sponsor

2016 Community Sustaining Sponsor

2016 Community Sustaining Sponsor  
---

HOW TO SUBMIT ARTICLES TO THIS NEWSLETTER...
Below is a list of categories that we are happy to post, (at NO COST to you!), in the weekly Murray online newsletter: 
Weddings
Engagements
Anniversary
Births
Letters to the Editor
Birthday Greeting
Upcoming Events
Cards of Thanks
Lost and Found
Obituaries
Recipes
Photos
and So Much More!
That's right! These are all items that can appear FREE of CHARGE in each Wednesday's Murray Newsletter and/or Calendar! All YOU have to do is send the information to us - it's that simple! 
DEADLINE for submissions to each week's Wednesday Newsletter is NO LATER THAN NOON on the preceding MONDAY.  
There are 3 ways you can submit your articles: 
1) You may call your information to 402-235-2926 and leave a voice mail with your name and phone number.    
2) Email your story with your name, contact info and story, (in plain text) to:  Editor@MurrayNebraska.com. 
Send photos ONLY in .jpg format, no larger than 450 pixels wide to the e-address above with your story in plain text. 
3) Send items via the U.S. postal service to: Editor, MurrayNebraska.com, 201 N How Ave, Murray, NE, 68409-8403. (When mailing items you'd like to get back, please enclose a self-addressed, stamped envelope.)   
Remember to include 'who, what, when, where and why', along with any other helpful details, such as a contact person and phone.     
DO NOT SEND 'ZIP' FILES!  
Again, you must have your name and contact information included with the information. 

Thanks for helping to keep YOUR Murray Newsletter fresh and up-to-date! 

**********  
SUBSCRIBE to the MURRAY NEWSLETTER...

We're glad you're enjoying reading the FREE Murray Newsletter! Would you like to automatically receive it every week? 
At the top of the 'Home' page, just slide your mouse over the 'WHAT'S NEW' tab. When the drop-down menu appears with 'NEWSLETTER', slide the mouse to the right to 'SUBSCRIBE to NEWSLETTER', then fill in your e-address. 
It's absolutely FREE and no need to worry...we won't sell or distribute your address to anyone!