HAPPY BIRTHDAY, NEBRASKA~
150 YEARS OLD TODAY!
CLICK HERE TO HEAR OUR STATE SONG:  BEAUTIFUL NEBRASKA FOUNDATION (OFFICIAL VIDEO)
.
(Click on the title above for another version by The Hastings College Choir.  
This became Nebraska's state song on June 21, 1967) 
 Beautiful Nebraska, peaceful prairieland,
Laced with many rivers, and the hills of sand;
Dark green valleys cradled in the earth,
Rain and sunshine bring abundant birth.
Beautiful Nebraska, as you look around,
You will find a rainbow reaching to the ground;
All these wonders by the Master's hand;
Beautiful Nebraska land.
We are so proud of this state where we live,
There is no place that has so much to give.
Beautiful Nebraska, as you look around,
You will find a rainbow reaching to the ground;
All these wonders by the Master's hand,
Beautiful Nebraska land.
('Beautiful Nebraska' lyrics and music by Jim Fras, a Russian refugee who moved to Lincoln in 1952 and Guy G. Miller.)


SEE MORE FUN FACTS ABOUT NEBRASKA HERE:
One of the United States' greatest SenatorsOne of the United States' greatest Senators!
President Lincoln's last official document is about Nebraska!
Another native American story...

About Nebraska schools' hot lunch program.
(Some photos from https://www.goodfreephotos.com/. Thank you)
For a Fun Day Trip, Check Out Some of
Cass County Nebraska's Historical Markers:
Weeping Water Academy, Weeping Water Public Library, Randolph and H Sts.
St. Patrick's Cemetery, Manley
Prehistoric Burial Site, Eugene T. Mahoney State Park, 4 miles south of Ashland
Company A - First Nebraska Volunteer Infantry 1861-1866, Cass County Historical Society Museum, 646 Main St., Plattsmouth
Bess Streeter Aldrich: 1881-1954, Bess Streeter Aldrich House, 204 East F Street, Elmwood.
Lewis and Clark Campsite: July 21, 1804, U.S. 75 at south end of Platte River Bridge
.
---
.
Minutes of the Murray Board of Trustees' February 14, 2017 meeting are now posted.
You may read them by clicking the 'Village Office' tab above.
.
---
.
HELP WANTED
Murray Village Full-time Maintenance Position
The Village of Murray, Nebraska is seeking a qualified individual for the position of Full-time Maintenance operator. This position is for a 40 hour week with overtime as needed. Duties required: operate and maintain all village equipment and tools as necessary, install and read water meters, maintain water shut-offs, meters; assist with water/sewer main breaks, operation and maintenance of one lift station, maintain streets and parks, all other duties as required. Applicant must be willing to complete Grade IV water operator certification. Applicants will be required to pass a general maintenance aptitude test and drug screening. Salary will be commensurate with experience. Interested applicants should apply in person at Murray Town Hall, 106 West Main Street, Murray, Nebraska 68409. Normal business hours are Tuesday thru Thursday from 8:00 – 4:30.
.
---
.
Check-out the new digital marquee at Conestoga Elementary School showing the time and temperature on February 27, 2017.
.
---
.
.
---
.
.
---
 .
The next meeting will be Tuesday, March 7, 2017.
.
---
.
.
---
.
THE KIDS NEED YOUR HELP!
Hunger is an evil thing. Without enough good food, you can't think clearly, your immune system becomes compromised and you can become sick more often.
When you donate to the Conestoga Backpack Program, the school staff sends food, hygiene and clean clothes home with more than 30 kids.  
You may donate items at any time through May. There is a container at Cornerstone Bank, you may take items to Conestoga Elementary School, or call Jill, 402-660-3543, and she'll arrange to have your items picked up at your home.
It's easy to help.  Each time you go to the grocery store, just pick up one extra item for the kids.
*Suggested food items should be somewhat easy for small children to open and prepare:
*Canned Goods,*Granola Bars,*Cereal,*Cereal Bars,*Mac & Cheese,*Tuna or chicken salad with crackers,*Fruit Cups, Bar Soap, Toothpaste/toothbrush, Shampoo/Conditioner, Clothes/Coats  
 THANK YOU!!
.
---
Murray's Planning Commission is currently inactive due to lack of members.  If you are interested in being a member of the Murray Planning Commission, and live within one mile of Murray, please contact the clerk at 402-235-2119 for more information.
---
.
SURROUNDING AREA EVENTS.....
.
---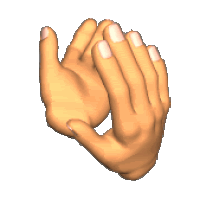 ALRIGHT!
More new places to grab a bite to eat!
Click the card below for FB page: 
8:30- 5, MONDAY ~ FRIDAY
8:30 ~ 8, SATURDAY
CLOSED SUNDAYS
**************************
In Elmwood, be sure to stop at The Quonset Bar & Grill.  It's right on Highway 1, on the south side of town.  The Quonset is the old skating rink that's been converted into a great bar and grill and dance hall.  They have live music occasionally and their hours are:
MONDAY ~ CLOSED
TUESDAY & WEDNESDAY:  11 a.m. - 1 p.m. and 4-9 p.m.
THURSDAY: 11 a.m. - 1 p.m. and 4 - 10 p.m.
FRIDAY:  11 a.m. - 1 p.m. and 3 p.m. - 1 a.m.
SATURDAY:  11 a.m. - 1 a.m. (Sunday)
SUNDAY:  11 a.m. - 2 p.m.  
(Click here or on the picture above to take you to the Quonset FB page.)
Daily specials:
.
---
.
---
Last summer, a producer from NETV videotaped interviews with Maechelle (Mickie) Clements and Kurk Shrader regarding the Cass County barn quilt project.
In March, NETV is going to air a one hour program called "Patchwork on the Plains". This is a look at the history, family traditions, patriotism and community pride that goes into painted plywood barn quilts. Mickie had a vision to start the barn quilt project in Nebraska and wanted Cass County to be the first Nebr. county to display them. It was made possible through the joint efforts of the Elmwood-Murdock FBLA and art students,students and Kurk Shrader. The Cass County barn quilt website is: http://embarnquilts.weebly.com/
Here are the dates the program airs:
Saturday, March 4, 07:30 am NET
Thurs. 03/09/17, 7:00 pm NET
Friday, 03/10/17, 12:00 am NET
Friday, 03/10/17, 7:30 pm NET Create
Friday, 03/10/17, 8:30 pm NET World
Sat. 03/11/17, 10:30 am NET Create
Sat. 03/11/17, 5:30 pm NET World
Sun. 03/12/17, 7:30 am NET
Sun. 03/12/17, 1:00 pm NET
Mon. 03/13/17, 8:30 pm NET
Tues. 03/14/17, 1:30 am NET
Tues. 03/14/17, 8:30 pm NET Create
Thurs. 03/16/17, 9:00 pm NET World
Sat. 03/18/17, 3:00 pm NET Create
Sun. 03/19/17, 3:30 pm NET Create
and during the Pledge drive in June.
.
---
.
---
.
.
---
.
.
---
.
HEY, COUNTRY MUSIC FANS.........
2017 SHOWS at CORNHUSKER COUNTRY MUSIC THEATER:
March 11 - Elaine Behrends & Friends
March 25 - Kathy Dovel & Friends
*SUNDAY, April 9 - Palm Sunday Gospel Show
April 15 - Ken Brinton & Friends
April 29 - Jeanette Hill & August Moon Band
May 13 - Rayne Magill & Friends
May 27 - Bill Hill & Fine Wine Band
June 10 -Rick & Harriette Andersen & Jackie Shewey
June 24 - Frank Bigelow & Friends
July 8 - Dirty River Ramblers
July 22 - Rodger Roberts & Friends
August 5 - George Pierce & Friends
August 19 - Almost Good, John & Bonnie Stephens
September 2 - Jamie Williams & Friends
September 16 - Irish Donahoo & Ty Seeger
September 30 -Fred Larson & Friends
October 14 - Anniversary Show
October 28 - Larry Hansen & Friends
November 11 - Warren Brewer & Friends
November 25 - Plum Tuckered
December 9 - Christmas Show for Young Musicians
.
---
.
.
---
.
.
---
.
.
---
.
.
---
.
Greenblatt & Seay's Schoolhouse Performance Series features a concert of Irish music on Sunday, March 12, at 2:30 PM, in the Old Avoca, Nebraska Schoolhouse. Greenblatt & Seay & Friends will be singing and playing a variety of instruments, including fiddle, pennywhistle, folk harp, guitar, hammered dulcimer, and recorders. Traditional Irish tunes will be featured, along with some Greenblatt & Seay originals inspired by the great Irish traditions.
Greenblatt & Seay have been playing and singing together since the night they met, decades ago. Their performance on March 12 will include the championship fiddling styles of Deborah Greenblatt, and the fancy whistle-playing of David Seay.
The concert will be downstairs, and followed by light refreshments, and a chance to chat and even jam with the performers. Avoca is in southern Cass County, Nebraska, on the 13 C Spur, one mile south of Highway 34.
Admission is $10.00 for adults, $5.00 for students and senior citizens, and $1.00 for children. Seating is limited.For more information, write to Greenblatt & Seay, The Old Schoolhouse, P.O. Box 671, Avoca, Nebraska, 68307, or call 402-275-3221, or e-mail them at debby@greenblattandseay.com.
The historic Old Avoca Schoolhouse was built in 1925, and has been the home of the Schoolhouse Performance Series since 1990. Music lessons, workshops, fiddle camps, and field trips are offered by Schoolhouse residents, Greenblatt & Seay, and are available by appointment.
.
.
---
.
The Old Avoca Schoolhouse in Avoca, Nebraska will be hosting a special "Schoolhouse Celtic Fiddling Camp", for fiddlers, violists, mandolinists, guitarists, and ukulele players. Music from Ireland, Scotland, and Wales will be featured. The sessions will be led by championship fiddler and author, Deborah Greenblatt.
The camp will be on Wednesday, March 15 - Friday, March 17, from 9 AM to 12 Noon. Musicians can sign up for 1 day, or 2 days, or all 3 days.
On Wednesday, participants will be mostly reading tunes, using sheet music in standard notation. We'll be learning melodies, harmonies, and chords. You will be improving your sight reading, and experiencing fiddling fun.
On Thursday, we will be mostly playing tunes by ear, so feel free to bring your recording gadgets. Sheet music versions of the tunes will be provided for you by the end of the day, just in case your ears need the help.
On Friday, we will be mostly jamming, modulating, singing, dancing, experimenting, sharing, and playing fiddle related instruments.
One day: $60.00
Two days: $110.00 ($55 per day)
Three days: $150.00 fee for 3 days. ($50 per day)
For more information, and to register: http://www.greenblattandseay.com/schoolhouse_fiddle_camp.shtml
.
---
---
.
---
---
---
.
---
.
.
Plattsmouth Adult Education
Adds Job Skills and New Class Times
Plattsmouth Community School District Adult Education begins its 40th year with a new focus on College and Career Readiness. The Federal Government has charged all adult education programs with preparing students for college and the workplace. Plattsmouth is stepping up. PCSD will integrate job search, workplace skills, and college preparation into its GED, English language, and Adult Basic Education courses.
To meet this challenge, an additional class session is being offered on Thursday mornings.
Classes are offered Monday, Tuesday, and Thursday during the public school year at 9:30 a.m. and 6:30 p.m., at the PACE Center, 15508 2nd Ave. The PACE Center is located across from the high school to the west.
Please call Tallie VanWesten, program director, at 402-296-3174 Ext. 2315 for information.
New students may begin during any class period by arriving a few minutes early. You will be very welcome.
.
---
ONGOING EVENTS.....
.
---
---
---
---
---
---
ARE YOU 55+
and
LOOKING FOR PART-TIME WORK?
The following is an employment opportunity available to older adults in Cass County.
Experience Works is a national, non-profit organization funded by the US Dept of Labor to administer the Senior Community Service Employment Program, which assists people 55 and older in getting updated training to assist in returning to the workforce. This is a federally funded program and offers a no-cost employment service to older adults who qualify.
Once accepted into the program, individuals are placed in a training site in or near their community, where they gain on the job experience while working 20-21 hours/week at $8/hour.
We also help with skill assessments, computer training, resumes, cover letters, job search, etc.
The goal is that through the training and job search assistance we gain help older adults gain good jobs in or around their communities.
Employment and Training Coordinator
1111 "O" Street Ste 205--American Job Center
stephanie_mahony@experienceworks.org
Nebraska Toll-free Number: 1-877-314-7526
---
---
www.KeepCassCountyBeautiful.org
---
HOW TO SUBMIT ARTICLES TO THIS NEWSLETTER...
Below is a list of categories that we are happy to post, (at NO COST to you!), in the weekly Murray online newsletter:
Weddings
Engagements
Anniversary
Births
Letters to the Editor
Birthday Greeting
Upcoming Events
Cards of Thanks
Lost and Found
Obituaries
Recipes
Photos
and So Much More!
That's right! These are all items that can appear FREE of CHARGE in each Wednesday's Murray Newsletter and/or Calendar! All YOU have to do is send the information to us - it's that simple!
DEADLINE for submissions to each week's Wednesday Newsletter is NO LATER THAN NOON on the preceding MONDAY.
There are 3 ways you can submit your articles:
1) You may call your information to 402-235-2926 and leave a voice mail with your name and phone number.
2) Email your story with your name, contact info and story, (in plain text) to:Editor@MurrayNebraska.com.
Send photos in .jpg format, no larger than 450 pixels wide or in a .pdf, to the e-address above with your story in plain text.
3) Send items via the U.S. postal service to: Editor, MurrayNebraska.com, 201 N How Ave, Murray, NE, 68409-8403. Be sure to allow enough time to be received by Monday! Also, when mailing items you'd like to get back, please enclose a self-addressed, stamped envelope.
Remember to include 'who, what, when, where and why', along with any other helpful details, such as a contact person and phone.
Again, you must have your name and contact information included with the information.
Thanks for helping to keep YOUR Murray Newsletter fresh and up-to-date!
www.MurrayNebraska.com
**********
SUBSCRIBE to the MURRAY NEWSLETTER...
We're glad you're enjoying reading the FREE Murray Newsletter! Would you like to automatically receive it every week?
At the top of the 'Home' page, slide your mouse over the 'WHAT'S NEW' tab. When the drop-down menu appears with 'NEWSLETTER', slide the mouse to the right to 'SUBSCRIBE to NEWSLETTER', then fill in your e-address. Follow the instructions in the email that you receive and that's all there is to it!
It's absolutely FREE and no need to worry...we won't sell or distribute your address to anyone!
---
Community Sustaining Sponsors 2017

2017 Community Sustaining Sponsor

2017 Community Sustaining Sponsor
2017 Community Sustaining Sponsor
2017 Community Sustaining Sponsor
2017 Community Sustaining Sponsor

2017 Community Sustaining Sponsor

2017 Community Sustaining Sponsor

2017 Community Sustaining Sponsor
2017 Community Sustaining Sponsor
2017 Community Sustaining Sponsor

2017 Community Sustaining Sponsor

2017 Community Sustaining Sponsor

2017 Community Sustaining Sponsor

2017 Community Sustaining Sponsor

2017 Community Sustaining Sponsor

2017 Community Sustaining Sponsor