.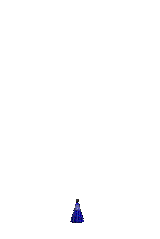 .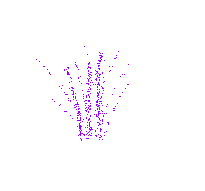 MURRAY, NE JULY 4, 2017 CELEBRATION!
.
---
.
BELOW IS A MAP OF THE PARADE LINE-UP AREA:
---
.
.
---
MURRAY, NE DANCE CAMP for YOUTH 4-14
.
---
.
Click on the flier below for rules, regulations and waiver!
.
---
.
CAR SHOW!
MURRAY FREEDOM FESTIVAL SHOW-N-SHINE
.
---
.
MURRAY FREEDOM FESTIVAL
4TH of JULY 5K RUN/WALK
---
.
MURRAY VOLUNTEER FIRE & RESCUE
PANCAKE BREAKFAST & AUCTIONS
JULY 4, 2017
7 - 11 am
CLICK HERE FOR MORE DETAILS!
.
---
.
.
---
.
ATTENTION ALL NONPROFITS:
Church's - Scouts - Boosters -
Register Your Organization to Share
Ad Revenues on this, (your) MURRAY Community Website!
Click Here Questions Call 402-968-0821
---
.
Murray Christian Church is seeking to borrow the stained-glass windows and any other memorabilia from the former church when it was located on Highway 1, near the railroad overpass.
If you have any of these items, or know someone who does, please call 402-296-4362 or 402-658-0304.
Thank you!
(The above photo is NOT an actual item the church is looking for.)
.
---
.
---
.
.
---
.
2017 VACATION BIBLE SCHOOL, MURRAY, NE
.
---
Register your garage sale here, for area-wide,
courtesy of Nebraska Community Website Project,
who also brings you this weekly Newsletter!
Please support our sponsors who are listed in each Newsletter.
Without their support, you wouldn't be reading this now!
---
.
NOTE FROM TOWN HALL...
Many of us know how convenient it is to pay our utility bills electronically. No writing out checks, no stamps or envelopes, just a couple of clicks and it's done.
The Village of Murray would like to know how many residents would actually use this service for payment of their water bills. Electronic payments would cost the Village a small amount per transaction to process, however the higher the number of users, the less it would cost.
If you're interested in this service, call Eileen at Town Hall, 402-235-2119. and ask that your name be added to the 'interested' list. It's not a guarantee that this will happen, but it will give the Board a good idea of how many are interested and if it should be implemented.
Pass this word on to your neighbors, and ask them to call if they, too, are interested.
.
---
.
BEAVER LAKE, PLATTSMOUTH, NE EMPLOYMENT OP
.
---
.
*YOU STILL HAVE TIME TO ORDER YOUR MEMORIAL BRICK PAVER!
Last October 20, 2016, as children were anxiously anticipating Halloween and lots of trick-or-treating, a beautiful, young family of six perished in the night, as their rural home went up in flames. Four little girls, Elli, Adilynn, Emma, ages 11, 7 and 5, were students at Conestoga Elementary and had many friends, in and around the surrounding area, as did their baby sister, Anniston, 2, and their parents, Mike and Michelle Speer.
In honor of her family, JoLynne Lehan, Mike's mom, has directed that donations go to Conestoga's outdoor classroom, Cougar Hollow. With the four little girls' love of performing, playing and being out-of-doors exploring nature, in mind, the new additions for this special area will include a pavilion for outdoor instruments, a chalkboard and chairs. A memorial fountain will be added at a later date.
A brick walking path will direct visitors to this special area. If you would like to honor this family with a loving tribute, you may purchase a memorial brick paver for $75. You may add any name to be engraved on the brick. There is space for 3 rows, with each row including a total of 14 characters, (including spaces). The clock is ticking...you need to order soon. Download an order form with complete directions and contact information here.
Thank you for helping to make this vision possible!
*BRICKS ARE ALREADY IN AND WILL BE ENGRAVED AS THEY'RE SET IN THE GROUND.
.
---
.
START PLANNING YOUR FALL VACATION NOW!
.
---
.
HOME FOR SALE, MURRAY, NE
.
---
.
You say you'd like to donate to the
but don't want to write a check and mail it?
Go to www.MurrayFreedomFestivalNE.com and near the middle of the 'Home' page, you'll see a 'Donate' button like this one:
There you go! Nice and easy!
Thanks for your donation!
.
---
---
.
---
---
A TASTY WAY TO PAY TRIBUTE to YOUR FAVORITE VOLUNTEER!
TO PRINT an ENTRY or NOMINATION FORM,
JUST CLICK ON EITHER OF THE BELOW FLIERS:
---
.
---
.
.
---
.
---
.
.
---
.
---
.
---
.
---
.
---
.
.
---
.
.
---
.
---
GET KIDS OUTDOORS!
LOUISVILLE FISHING TOURNAMENTS for KIDS!
For more info on any of these events, call:
LTD OUTDOORS LLC, 402-234-2516.
.
---
.
.
---
.
Monday, July 10 - Friday, July 14, 9 AM - 12 Noon, Schoolhouse Fiddle Camp for Intermediate and Advanced Fiddlers,
Saturday, July 22, 11 AM & 2 PM, David, In Concert/Harmonica Workshop, Ash Hollow, Lewellen, NE
Saturday, August 19, 1 PM & 2:15 PM, David, In Concert, Sidney, NE
greenblattandseay.com
.
---
.
Fiddle Camps in Nebraska
Registration is now open for the 2017 Schoolhouse Fiddle Camps, in the Old Avoca Schoolhouse, in Avoca, Nebraska. Deborah Greenblatt, championship fiddler, author of many fiddle collections, will help the campers get in touch with their inner fiddler. The course of study during the Schoolhouse Fiddle Camps will be designed specifically for the individual campers who sign up.
The July Camp (Monday, July 10 - Friday, July 14) is for folks who consider themselves intermediate or advanced. Enrollment is limited to 10 fiddlers for each week, so that everyone will get individual attention.
Each camp day hours are from 9 am - noon.
$60.00 fee for 1 day.
$110.00 fee for 2 days. ($55 per day)
$150.00 fee for 3 days. ($50 per day)
$180.00 fee for 4 days. ($45 per day)
$200.00 fee for 5 days. ($40 per day)
For more information, e-mail Deborah at debby@greenblattandseay.com.
To register on line, log on to:http://www.greenblattandseay.com/schoolhouse_fiddle_camp.shtml
.
---
.
.
---
.
---
.
.
---
.
.
Now THIS is Something Pretty Cool!
Soon, the Memory Lane Museum, 215 W. Eldora, in Weeping Water, NE will be hosting a display of items from the collection of Kevin Brack.
For several years, Kevin has been collecting memorabilia from celebrities in the sports, TV, movie and music worlds. Some of the items to be displayed this season will be guitars from Sting and Taylor Swift, Debra Winger's 'Wonder Girl' costume, Ken Norton's boxing trunks and robe, signed baseballs and an evening gown from Katherine Heigl. From the movie 'Blindside', there's even a basketball hoop and jersey worn by country music star Tim McGraw. Oh, now give me a letter. 'V'.....YES! There's even a gown from Vanna White! Many TV show scripts, signed by cast members, will also be on display.
Beginning Tuesday, May 2nd, and each Tuesday thru Saturday thru the end of October, the museum will be open from 10 a.m. to 2:00 p.m. They'll be closed Sundays and Mondays. To make a special appointment to view Memory Laneduring off-hours, call 402-297-1820, 402-267-4925 or 402-267-5562.
The Brack collection isn't the only thing going on at Memory Lane. On the 3rd Wednesday of each month from April through October will be the Brown Bag Lunch programs. A guest speaker will give a one-hour presentation, from noon to 1:00, on a different topic each month.
This season's topics and speakers are:
July 19 Beth Streeter Aldrich House & New Gardens by Kirk Shrader
August 16, Fraud Watch Network by Chris Erwinski from AARP
September 20 - Fused Glass & Demonstration by Pam Newell
October 18 - About Essential Oils by Stephanie Wolcott.
Programs are subject to change, so you may want to call ahead for information at 402-267-5562.
For genealogists, Memory Lane Museum also has plot information and a map for the Oakwood Cemetery.
.
---
.
SLATTERY VINTAGE ESTATES 2017 CONCERT SERIES
*Acoustic Music (No cover charge)
** Band ($6 cover unless otherwise marked)
ALL SHOWS START AT 7 PM
JUNE:
30 * Pizza Delivery Guyz (the pizza oven will be goin')
JULY:
1 ** Tribute to Johnny Cash (duh, this is self explanatory!)
2 ** Bill Chrastil (this guy does award winning impersonations!)
7 * Dave Berman Acoustic (new guy on the block, great talent!)
8 ** Tribute to Jimmy Buffett Band (wear your island gear!)
14 **Lucas Minor and The Country Mile (country)
15 **Private Stock (variety, classic rock, blues)
21 *Tony & Walt (great listening music!)
22 ** Toasted Ponies (Bluegrass)
28 * Dustin West Acoustic (should be great, like his tribute bands)
29 ** Osage (3 piece classic rock)
AUGUST:
4 *Dan Bird (a new one on our line up... sounds good!)
5 ** Ed Archibald (smooth Jazz, saxaphone and full band)
11 * Kevin Killion (one of our favorites!)
12 ** Daybreak Rock N Roll Show (Rock)
18 * Acoustic Rooster (acoustic, yes, but you can dance to these guys!)
19 ** Silver Wings (Classic Country)
25 * Tom & Wes (great duo!)
26 **Classic Crossing (aka Vinyl Spirit, classic rock)
SEPTEMBER:
1 Tribute to John Denver (You guessed it! For all you 70's lovers)
.
---
.
HEY, COUNTRY MUSIC FANS.........
2017 SHOWS at CORNHUSKER COUNTRY MUSIC THEATER:
July 8 - Dirty River Ramblers
July 22 - Rodger Roberts & Friends
August 5 - George Pierce & Friends
August 19 - Almost Good, John & Bonnie Stephens
September 2 - Jamie Williams & Friends
September 16 - Irish Donahoo & Ty Seeger
September 30 -Fred Larson & Friends
October 14 - Anniversary Show
October 28 - Larry Hansen & Friends
November 11 - Warren Brewer & Friends
November 25 - Plum Tuckered
December 9 - Christmas Show for Young Musicians
.
---
---
.
---
.
Plattsmouth Adult Education Adds Job Skills and New Class Times
Plattsmouth Community School District Adult Education begins its 40th year with a new focus on College and Career Readiness. The Federal Government has charged all adult education programs with preparing students for college and the workplace. Plattsmouth is stepping up. PCSD will integrate job search, workplace skills, and college preparation into its GED, English language, and Adult Basic Education courses.
To meet this challenge, an additional class session is being offered on Thursday mornings.
Classes are offered Monday, Tuesday, and Thursday during the public school year at 9:30 a.m. - noon and 6:30- 9 p.m., at the PACE Center, 15508 2nd Ave. The PACE Center is located across from the high school to the west.
Please call Tallie VanWesten, program director, at 402-296-3174 Ext. 2315 for information.
New students may begin during any class period by arriving a few minutes early. You will be very welcome.
.
---
.
---
---
.
---
---
---
---
ARE YOU 55+
and
LOOKING FOR PART-TIME WORK?
The following is an employment opportunity available to older adults in Cass County.
Experience Works is a national, non-profit organization funded by the US Dept of Labor to administer the Senior Community Service Employment Program, which assists people 55 and older in getting updated training to assist in returning to the workforce. This is a federally funded program and offers a no-cost employment service to older adults who qualify.
Once accepted into the program, individuals are placed in a training site in or near their community, where they gain on the job experience while working 20-21 hours/week at $8/hour.
We also help with skill assessments, computer training, resumes, cover letters, job search, etc.
The goal is that through the training and job search assistance we gain help older adults gain good jobs in or around their communities.
Stephanie MahonyEmployment and Training CoordinatorExperience Works, Inc.1111 "O" Street Ste 205--American Job CenterLincoln, NE 68508
Phone: 402-441-1654Fax: 402-441-6038stephanie_mahony@experienceworks.orgNebraska Toll-free Number: 1-877-314-7526
---
---
http://www.keepcasscountybeautiful.com/index.php
-------------------------------------
Click to Read todays SpringfieldNebraska Newsletter
Click to Read todays PlattsmouthNebraska Newsletter
Click to Read todays WeepingWaterNebraska Newsletter
Click to Read todays GreenwoodNebraska Newsletter
Click to Read todays NehawkaNebraska Newsletter
Click to Read todays ElmwoodNebraska Newsletter
Click to Read todays MurdockNebraska Newsletter
Click to Read todays LouisvilleNebraska Newsletter
Click to Read todays EagleNebraska Newsletter
Click to Read todays MurrayNebraska Newsletter
Click to Read todays UnadillaNebraska Newsletter
Click to Read todays UnionNebraska Newsletter
Click to Read todays AvocaNebraska Newsletter
Click to Read todays AlvoNebraska Newsletter
Click to Read todays ManleyNebraska Newsletter
------------------------------------------
HOW TO SUBMIT ARTICLES TO THIS NEWSLETTER...
Below is a list of categories that we are happy to post, (at NO COST to you!), in the weekly Murray online newsletter:
Weddings
Engagements
Anniversary
Births
Letters to the Editor
Birthday Greeting
Upcoming Events
Cards of Thanks
Lost and Found
Obituaries
Recipes
Photos
and So Much More!
That's right! These are all items that can appear FREE of CHARGE in each Wednesday's Murray Newsletter and/or Calendar! All YOU have to do is send the information to us - it's that simple!
DEADLINE for submissions to each week's Wednesday Newsletter is NO LATER THAN NOON on the preceding MONDAY.
There are 3 ways you can submit your articles:
1) You may call your information to 402-235-2926 and leave a voice mail with your name and phone number.
2) Email your story with your name, contact info and story, in plain text to : Editor@MurrayNebraska.com.
Send photos in .jpg format, no larger than 450 pixels wide or photos and fliers in a .pdf, to the e-address above with your story in plain text.
3) Send items via the U.S. postal service to: Editor, MurrayNebraska.com, 201 N How Ave, Murray, NE, 68409-8403. Be sure to allow enough time to be received by Monday! Also, when mailing items you'd like to get back, please enclose a self-addressed, stamped envelope.
Remember to include 'who, what, when, where and why', along with any other helpful details, such as a contact person and phone.
Again, you must have your name and contact information included with the information.
Thanks for helping to keep YOUR Murray Newsletter fresh and up-to-date!
www.MurrayNebraska.com
**********
SUBSCRIBE to the MURRAY NEWSLETTER...
We're glad you're enjoying reading the FREE Murray Newsletter! Would you like to automatically receive it every week?
At the top of the 'Home' page, slide your mouse over the 'WHAT'S NEW' tab. When the drop-down menu appears with 'NEWSLETTER', slide the mouse to the right to 'SUBSCRIBE to NEWSLETTER', then fill in your e-address. Follow the instructions in the email that you receive and that's all there is to it!
It's absolutely FREE and no need to worry...we won't sell or distribute your address to anyone!
---
Community Sustaining Sponsors 2017

2017 Community Sustaining Sponsor

2017 Community Sustaining Sponsor
2017 Community Sustaining Sponsor
2017 Community Sustaining Sponsor
2017 Community Sustaining Sponsor

2017 Community Sustaining Sponsor

2017 Community Sustaining Sponsor

2017 Community Sustaining Sponsor
2017 Community Sustaining Sponsor

2017 Community Sustaining Sponsor

2017 Community Sustaining Sponsor

2017 Community Sustaining Sponsor

2017 Community Sustaining Sponsor

2017 Community Sustaining Sponsor

2017 Community Sustaining Sponsor