.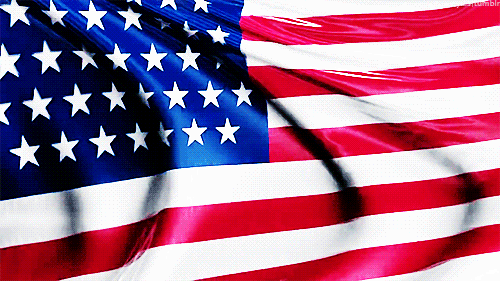 Flag Day is celebrated each year on June 14 in the United States, commemorating the adoption of the flag of the United States, on June 14, 1777.
FLY IT PROUDLY!
---
.
Every father should remember that one day his son will follow his example ~ instead of his advice.
Charles Franklin Kettering
1876 ~1958
American Engineer
***
FATHER'S DAY
SUNDAY, JUNE 17, 2018!
.
---
.
The Freedom Festival 5K is a fun run for any age. This run takes you on a scenic route around the small town of Murray.
Preregistration

ends June 15th.
Preregistered

runners will receive a 5K t-shirt.
You may still register the day of the race, July 4, 2018, starting at 7:00 a.m., however registrations after June 15th are not guaranteed a t-shirt.
There will be fruit and water available for the runners.
Race starts at 8:00a.m. at Young Memorial Park in Murray, NE, July 4th.
Registration Costs:
Ages 5 and Under= Free
Ages 6-18=$15
Ages 19- 55= $25
Ages 56 and Older= $20
Click here to register online.
If you have any questions, please contact Chad and April at murrayfreedomfestival@gmail.com.
.
---
.
CLICK ON HERE or ON THE FLIER BELOW FOR MORE ABOUT THE
.
---
.
CLICK HERE FOR REGISTRATION AND RULES!
.
---
.
The annual MURRAY FREEDOM FESTIVAL parade takes place on July 4. The parade route starts at Conestoga Elementary, goes one block east to Railroad Avenue, then west on Young Street, ending at Young Memorial Park.
No pre-registration required.
Parade line-up begins at 6:00 PM.
The parade starts at 6:30 PM.
To become a part of the parade, just go to the parade line-up.
​Anyone - school groups, bands, civic groups, families, businesses, etc. with tractors, horses, neat old cars, dogs, strollers, bicycles and so on, is welcome to participate!
Come join the fun!
.
---
CLICK HERE OR ON THE FLIER ABOVE TO REGISTER FOR BIBLE SCHOOL!
---
.
PLEASE DONATE YOUR BLOOD!
There simply aren't enough people giving blood, and a new American Red Cross survey finds that widespread misconceptions about blood donation may be contributing to a shrinking blood donor population.

The Red Cross is joining an international movement as it launches the Missing Types campaign to combat this trend, calling for new blood donors and those who haven't given in a while to help fill the gaps and ensure lifesaving blood remains available for patients. During the campaign, the letters A, B and O – the main blood groups – are disappearing from brand logos, social media pages, signs and websites to draw attention to the critical role of every blood donor.

You can join the #MissingType movement by encouraging the public to give before the letters A, B and O are missing from hospital shelves.
Click on the RED CROSS above to find out where you can donate blood. If you see a friend or family's area listed, let them know that they can donate, too!
.
---
.
.
---
.
.
---
.
.
Tobacco Education & Advocacy of the Midlands:
Now is Your Time to Quit Tobacco
Keeping New Year's self-improvement promises can be difficult. Tobacco Education & Advocacy of the Midlands and the Nebraska Tobacco Quitline want to help you make 2018 a tobacco-free year.
Through June 15 (while supplies last), the Nebraska Tobacco Quitline is providing extra assistance for those who are ready to quit with a two-week supply of no-cost nicotine replacement therapy.
"Quitting isn't easy, but with the Quitline, tobacco-users have a whole team of support on their side," Autumn Sky Burns, T.E.A.M. Coordinator said. "Get the tools you need to be successful by calling 1-800-QUIT-NOW, talking with your healthcare provider, and building that support from friends and family.
Call the Nebraska Tobacco Quitline (available 24/7) and ask about the no-cost nicotine patches, gum or lozenges. This offer is available for Nebraska residents who are 18 years of age or older. Callers will be screened for medical eligibility to receive the medication, which is shipped directly to the caller's home. All information provided to the Quitline is confidential.
"It is never too late to quit. Quitting brings immediate advantages to not just tobacco-users, but their families are well," Burns said.
For help quitting, the Nebraska Tobacco Quitline is available at 1-800-QUIT-NOW (1-800-784-8669), and for Spanish services at 1-855-DÉJELO-YA (1-855-355-3569). Translation services are also available in more than 170 languages. For additional resources visit www.QuitNow.ne.gov.
Funding for this project is provided by the Nebraska Department of Health and Human Services/Tobacco Free Nebraska Program as a result of the Tobacco Master Settlement Agreement.
.
---
.
.
---
.
.
SAVE THE DATE-
SATURDAY, AUGUST 18!
2nd ANNUAL FUN RUN FUNDRAISER
for
MURRAY FIRE DEPT
Donations for prizes are needed for the top run finishers in male, female and youth categories.
Ideas would be gift cards or monies to purchase awards or prizes.
Kids, ask your group, Scouts, 4-H, church youth group, or just a bunch of your friends to volunteer to cheer the runners on!
It is a 'hilly' run so runners appreciate the encouragement!
Food and beverages are needed to supply the hungry racers after the race.
Also, can we get any volunteers to set up and tear down the course with cones, tables and water, etc.?
Spread the word by posting to your social pages and sharing with friends and family!
If you want to be part of this event in any way, please contact Theresa McClatchey at bradandtheresa@gmail.com or 402-651-6068.
Thanks so much!
.
---
.
.
---
Click on the photo above for tornado safety tips.
---
.
.
---
.
.
---
.
For Conestoga School Calendar, click HERE!
.
---
.
Register your garage sale here, for area-wide,
FREE ADVERTISING,
courtesy of Nebraska Community Website Project,
who also brings you this weekly Newsletter!
Please support our sponsors who are listed in each Newsletter.
See all sales listings here:
.
---
.

KEEP READING FOR MORE EVENTS AROUND THE AREA!
.
.
EVENTS IN NEIGHBORING TOWNS:
.
See LUCAS MINOR MUSIC on FACEBOOK.
.
---
.
.
FARMER'S MARKET in ELMWOOD, NEBRASKA!
.
---
.
.
---
.
.
---
.
.
---
.
.

---
.
.
---
.
.
---
.
.
.
---
.
.
---
.
.
---
.
.
---
.
.
---
.
---
.
.
---
.
LEWIS & CLARK CENTER
SUMMER HOURS
MAY 1 - SEPTEMBER 30, 2018
MON - SAT 9 - 6
SUN 9 - 5
.
---
.
Best Director, Miles Forman, signed photo and script from 'The People vs Larry Flynt'. Jessica Lange's gray scarf and script from 'Rob Roy'.
Also, Lange's multi-color scarf worn in the movie 'Blue Sky', for which she won the Academy Award for Best Actress.
One of Joan Fontaine's personal evening gowns.
Josh Brolin's screen-worn costume from the film 'No Country for Old Men'.
Anthony Hopkins' tuxedo he wore in the movie 'Nixon'.
.
---
.
.
---
.
.
---
.
.
---
.
.
---
.
.
---
---
.
Registration is now open for the Schoolhouse Summer Fiddle Camps in The Old Avoca Schoolhouse, Avoca, Nebraska.
***
Summer Camp 2:
Wednesday, July 11 - Friday, July 13, 2017,
9 AM - Noon
For fiddlers who consider themselves intermediate or advanced.
***
Wednesday, August 1 - Friday, August 3, 9 AM - 12 Noon, Schoolhouse Scandinavian Fiddle Camp, for folks who are interested in exploring the music of Sweden, Denmark, Norway, and Finland
http://www.greenblattandseay.com/schoolhouse_fiddle_camp.shtml.
.
---
.
UNADILLA, NE CITY-WIDE
GARAGE SALES
Saturday, June 23, 2018
8 a.m. to 4:00 p.m.
.
---
.
.
---
.
2018 Audition Dates Announced at the Lofte Theatre
Show Audition Dates Production Dates:

Hilda's Yard - July 30 & 31, Sept. 7-16
Guys On Ice - Sept. 10 & 11, Oct. 13-28
Nuncrackers - Oct. 22 & 23, Dec. 1-16
.
---
.
.
MUSICAL INSTRUMENT LENDING PROGRAM
The Great Plains Bluegrass and Old-Time Music Association has a wonderful instrument lending program, so please share this information with folks that you know. Here is the information from Jim Wood:
"We are in full swing looking for kids ages 5 to 16 who want to learn to play a bluegrass/old time instrument!
The instruments we are lending include guitar, fiddles of different sizes, banjo, and mandolin, and have recently been gifted with a fine Dobro, thanks to Doug Van Horn.
These instruments may be borrowed for a year as long as the learner has a mentor from our music association.
The mentor will be selected by the student and parent.
This mentor will give the Instrument lending committee a report of progress every three months."
If you wish to get an application to this Lending program, please contact Jim Wood at 402-397-4673 or jkwood@unomaha.edu.
.
---
.
JOB OPENINGS at
.

THE NEBRASKA MASONIC HOME

Our Assisted Living/Nursing Care Facility
seeks caring, devoted individuals.
We have competitive wages, excellent benefits
& a superior working environment.

FT CNA's, 2 pm – 10 pm
Weekends Only CNA's, All Shifts
FT Activity Assistant, M-F, 9 am-5 pm, (Some Saturdays)

FREE medical, dental & vision coverage
for Full Time employees.
We also offer PayFlex; 401K Plan; &
Educational Assistance.

Apply in person at 1300 Avenue D, Plattsmouth, NE 68048
or call (402) 296-7330 for more information.
www.thenebraskamasonichome.org for an application – then hand deliver or mail.

Must pass pre-employment physical, drug test, and background checks.
***EOE***

.
---
.
Sunday, June 17, 2:30 PM, David, in "Train Songs", Kearney Archway, Kearney, NE

Tuesday, June 19, 10:15 AM, David in "The Tradition in Traditional Music", Omaha Public Library, Omaha, NE
Sunday, June 24, 12:30 PM & 2:30 PM, Greenblatt & Seay, Scandinavian Festival, Elmwood Park, Omaha, NE
Tuesday, June 26, 2 PM, David in "The Tradition in Traditional Music", Kilgore Memorial Library, York, NE

Wednesday, June 27, 3 PM, David in "The Tradition in Traditional Music", Geneva Public Library, Geneva, NE

Friday, June 29, 6:30 PM, David in "The Tradition in Traditional Music", Gretna Public Library, Gretna, NE

Wednesday, July 11 - Friday, July 13, 9 AM - 12 Noon, Schoolhouse Fiddle Camp for "Intermediate and Advanced" players.
For more information, and to register for any camps or workshops, send an e-mail to Debbyatdebby@greenblattandseay.com.
Here's a link to a video glimpse of our lives, as documented by Jared Kennedy-who-asks-hard-questions, Communications Manager for the Nebraska Arts Council:
http://www.artscouncil.nebraska.gov/news/artist-spotlight/greenblatt-seey.html
.
.
ONGOING EVENTS:
.
---
.
.
---
.
---
.
---
.
Hope's Closet Hours:
M - F, 10-4
Saturday, 10-3
.
---
---
ARE YOU 55+
and
LOOKING FOR PART-TIME WORK?
The following is an employment opportunity available to older adults in Cass County.
Experience Works is a national, non-profit organization funded by the US Dept of Labor to administer the Senior Community Service Employment Program, which assists people 55 and older in getting updated training to assist in returning to the workforce. This is a federally funded program and offers a no-cost employment service to older adults who qualify.
Once accepted into the program, individuals are placed in a training site in or near their community, where they gain on the job experience while working 20-21 hours/week at $8/hour.
We also help with skill assessments, computer training, resumes, cover letters, job search, etc.
The goal is that through the training and job search assistance we gain help older adults gain good jobs in or around their communities.
Stephanie MahonyEmployment and Training CoordinatorExperience Works, Inc.1111 "O" Street Ste 205--American Job CenterLincoln, NE 68508
Phone: 402-441-1654Fax: 402-441-6038stephanie_mahony@experienceworks.orgNebraska Toll-free Number: 1-877-314-7526.
---
.
---
.
http://www.keepcasscountybeautiful.com/index.php
***********************
HOW TO SUBMIT ARTICLES TO THIS NEWSLETTER...
Below is a list of categories that we are happy to post, (at NO COST to you!), in the weekly Murray online newsletter:
Weddings
Engagements
Anniversary
Births
Letters to the Editor
Birthday Greeting
Upcoming Events
Cards of Thanks
Lost and Found
Obituaries
Recipes
Photos
and So Much More!

That's right! These are all items that can appear FREE of CHARGE in each Wednesday's Murray Newsletter and/or Calendar! All YOU have to do is send the information to us - it's that simple!
DEADLINE for submissions to each week's Wednesday Newsletter is NO LATER THAN NOON on the preceding MONDAY.
There are 3 ways you can submit your articles:
1) You may call your information to 402-235-2926 and leave a voice mail with your name and phone number.
2) Email your story with your name, contact info and story, in plain text to:
Send photos in .jpg format, no larger than 450 pixels wide or photos and fliers in a .pdf, to the e-address above with your story in plain text.
3) Send items via the U.S. postal service to:
Editor, Murray Nebraska Website
201 N How Ave
Murray, NE 68409-8403
Be sure to allow enough time to be received by Monday! Also, when mailing items you'd like to get back, please enclose a self-addressed, stamped envelope.
Remember to include 'who, what, when, where and why', along with any other helpful details, such as a contact person and phone.
Again, you must have your name and contact information included with the information.
Thanks for helping to keep YOUR Murray Newsletter fresh and up-to-date!
**********
SUBSCRIBE to the MURRAY NEWSLETTER...
We're glad you're enjoying reading the FREE Murray Newsletter! Would you like to automatically receive it every week?
At the top of the 'Home' page, slide your mouse over the 'WHAT'S NEW' tab. When the drop-down menu appears with 'NEWSLETTER', slide the mouse to the right to 'SUBSCRIBE to NEWSLETTER', then fill in your e-address. Follow the instructions in the email that you receive and that's all there is to it!
It's absolutely FREE and no need to worry...we won't sell or distribute your address to anyone!

---
Community Sustaining Sponsors 2018

2018 Community Sustaining Sponsor
2018 Community Sustaining Sponsor
2018 Community Sustaining Sponsor
2018 Community Sustaining Sponsor
2018 Community Sustaining Sponsor

2018 Community Sustaining Sponsor

2018 Community Sustaining Sponsor

2018 Community Sustaining Sponsor
2018 Community Sustaining Sponsor

2018 Community Sustaining Sponsor

2018 Community Sustaining Sponsor

2018 Community Sustaining Sponsor

2018 Community Sustaining Sponsor

2018 Community Sustaining Sponsor

2018 Community Sustaining Sponsor

2018 Community Sustaining Sponsor
2018 Community Sustaining Sponsor
.
---
.
Read Our Neighbors' Newsletters!
Also FREE SUBSCRIPTIONS to theseNewsletters!
Click on any of the links below to subscribe.

Click to Read today's SpringfieldNebraska Newsletter
Click to Read today's PlattsmouthNebraska Newsletter
Click to Read today's WeepingWaterNebraska Newsletter
Click to Read today's NehawkaNebraska Newsletter
Click to Read today's CedarCreekNebraska Newsletter
Click to Read today's AvocaNebraska Newsletter
Click to Read today's ElmwoodNebraska Newsletter
Click to Read today's MurdockNebraska Newsletter
Click to Read today's LouisvilleNebraska Newsletter
Click to Read today's EagleNebraska Newsletter
Click to Read today's MurrayNebraska Newsletter
Click to Read today's UnadillaNebraska Newsletter
Click to Read today's UnionNebraska Newsletter
Click to Read today's AlvoNebraska Newsletter
Click to Read today's ManleyNebraska Newsletter