Murray Newsletter - February 8, 2023
LENTINE'S DAY is TUESDAY, FEBRUARY 14th
Love is a lot like a backache.
It doesn't show up on x-rays, but you know it's there.

George Burns
---
---
FEB 13 AT 8 AM – FEB 14 AT 8 PM
Valentine's Day Special Delivery Scatter Joy Acres & Brown Floral have partnered for Valentine's Day
Valentine's Day Special Delivery!Scatter Joy Acres & Brown Floral have partnered for a Special Animal Delivery.To place your order contact Brown Floral & Creations, order your gift and ask for the "Valentine Special Delivery."Then Scatter Joy Acres and one of these animals will deliver your gift on February 13th or 14th.The cost for this special delivery will be $25.00 and all proceeds will support Scatter Joy Acres Youth Programs.Brown Floral will process your request and schedule your delivery.Order Today, deliveries are limited.
Call or Visit Brown Floral & Creations
402-296-4238
2380 8th Avenue #10
Plattsmouth, NE 68048
We will deliver to work, home, school, or wherever you need us to go.
Delivery areas include Bellevue, Plattsmouth,
Beaver Lake, Murray, Nehawka, Lousiville,
and Omaha.
---
Murante Encourages Nebraskans to Search for Unclaimed Property
(Lincoln, NE) Nebraska Treasurer John Murante today encouraged Nebraskans to observe Unclaimed Property day by searching www.NebraskaLostCash.Nebraska.gov to see if they have cash or other valuables waiting for them. The search only takes a moment and is totally free.
Nearly 33 million people in the United States – 1 in every 7 – has some sort of unclaimed property, which could be financial accounts or items of value in which the owner has not initiated any activity for several years. When that happens the money or properties are submitted to the state. Common examples include unpaid life insurance benefits, forgotten bank accounts, and uncashed checks.
In 2022 the Nebraska Treasurer's Unclaimed Property Division returned more than $18.2 million and paid out more than 13,000 claims.
"The staff of the Treasurer's Office Division of Unclaimed Property are there to help you get what is yours. This is your money, and it should be returned to you," Murante said. "It's quick, it's easy, and it is free."
Last year, to increase awareness of unclaimed property, the National Association of Unclaimed Property Administrators (NAUPA) launched the first National Unclaimed Property Day on February 1st.
About the National Association of Unclaimed Property Administrators
The National Association of Unclaimed Property Administrators (NAUPA) is comprised of the unclaimed property programs of all 50 states, the District of Columbia, and the Commonwealth of Puerto Rico, as well as several foreign jurisdictions. The organization's objective is to facilitate collaboration and otherwise support program administrators in reuniting all unclaimed assets with rightful owners. NAUPA is an affiliate of the bi-partisan National Association of State Treasurers.
---
---
AARP Nebraska Accepting
2023 Community Challenge Grant Applications
The annual program aims to make communities in Nebraska more livable for people of all ages
LINCOLN, NEB.—AARP Nebraska invites local eligible organizations and governments across the state to apply for the 2023 AARP Community Challenge grant program, now through March 15 at 4 p.m. CT. Grants fund quick-action projects that help communities become more livable in the long-term by improving public spaces, transportation, housing, civic engagement, diversity and inclusion, and more. Now in its seventh year, the program is part of AARP's nationwide Livable Communities initiative, which supports the efforts of cities, towns, neighborhoods and rural areas to become great places to live for all residents, especially those age 50 and older.
"AARP Nebraska is committed to helping communities across the state become great places to live for people of all ages with an emphasis on people age 50 and older," said Todd Stubbendieck, state director of AARP Nebraska. "The Community Challenge has proven that quick-action projects can lead to long-lasting improvements enhancing Nebraskans' quality of life."
Previous Community Challenge grants have led to impressive results with nearly half of grantees leveraging their projects into additional funding support from private and public sector partners and eight in 10 overcoming barriers and advancing change.
In 2023, the AARP Community Challenge is accepting applications across three different grant opportunities, two of which are new this year. All projects must be consistent with AARP's mission to serve the needs of people 50 and older along with other eligibility criteria. AARP will prioritize proposals that are inclusive, address disparities, and directly engage volunteers age 50 and older.
New this year, the program will provide capacity-building microgrants paired with additional resources, such as one-on-one coaching, webinars, cohort learning opportunities and more for improving walkability and starting or expanding a community garden.
Also new this year, the Community Challenge will also offer demonstration grants. A portion will be focused on transportation improvements with funding support provided by Toyota Motor North America. Another portion of demonstration grants will focus on promoting greater awareness of the benefits of accessory dwelling units as a housing solution.
AARP will also offer grants under a flagship opportunity to support projects that improve public places; transportation; housing; diversity, equity and inclusion; digital connections; community health and economic empowerment; and new this year community resilience; and civic engagement.
Since 2017, AARP has awarded more than $12.7 million to over 1,060 projects – including 18 in Nebraska – through the Community Challenge to nonprofit organizations and government entities in all 50 states, the District of Columbia, Puerto Rico and the U.S. Virgin Islands. The program provides direct support to all community types, including rural, suburban and urban communities with a special focus on the needs of those 50 and older.
The Community Challenge is open to eligible nonprofit organizations and government entities. Other types of organizations are considered on a case-by-case basis. Grants can range from several hundred dollars for small, short-term activities to tens of thousands for larger projects.
The application deadline is 4 p.m. CT, March 15, 2023. All projects must be completed by November 30, 2023. To submit an application and view past grantees, visit www.AARP.org/CommunityChallenge.
AARP Nebraska works in collaboration with communities across the state, bringing people together, and providing resources and expertise to help make Nebraska's counties, towns and cities great places to live for people of all ages.
---
---
Murante Announces Big Changes to Enable Account Program
(Lincoln, NE) Today Nebraska Treasurer John Murante announced several changes to Nebraska's Enable Account Program, designed to better meet the needs of qualified Nebraskans with disabilities. The changes involve new IRS regulations allowing for more options for authorized individuals, an increased contribution limit, and an age adjustment allowing more individuals to take part in the program.
Nebraska's Enable Savings Plan was established by the Nebraska Legislature in 2015 after the Achieving a Better Life Experience (ABLE) Act was signed into federal law. The law allows Nebraskans (and residents of other states) with certain disabilities to create tax-advantaged ABLE savings accounts to pay for qualified disability-related expenses. Nebraskans can visit: https://www.enablesavings.com/ for more information.
"The Enable Program has made such a difference in the lives of so many in such a short time. I've met with program account holders and their families and their stories are tremendously inspiring. With these improvements on both the state and federal level, it is my goal to improve the lives of many more Nebraskans," Murante said.
The ABLE Age Adjustment Act recently enacted by Congress will increase the age of the onset of a disability from before an individual's 26th birthday to before their 46th birthday. This change will open ABLE accounts up to an estimated six million additional people nationwide, including about one million veterans. The change will take effect on January 1, 2026.
Also, this year the annual contribution limit for contributions to the Enable Savings Plan is increased to $17,000 per year. If participating in the ABLE to Work program, an additional $13,590 for Nebraska residents may be contributed.
Finally, new IRS regulations have allowed for more options for authorized individuals who administer accounts on behalf of Enable account holders. Authorized individuals may now include: the account owner's agent under a power of attorney or a conservator or legal guardian, spouse, parent, sibling, grandparent, or a representative payee appointed for the account owner by the Social Security Administration in that order of priority.
When opening an account on behalf of an account owner, an authorized individual will be required to certify they have the authority to establish the ABLE account, and that there is no other person with a higher priority in the list of potential Authorized Individuals. This certification will lessen the need for cumbersome paperwork and will allow for applications to be filled out online rather than requiring a paper application.
"These changes will make the Enable Program more accessible, easier to administer, and open to more Nebraskans with disabilities," Murante said.
---
KIDS' VALENTINE COLORING CONTEST
3 Categories: Ages 6 & Under, Ages 7-10, and Ages 11-13.
Pick up a Coloring Page at Town Hall, Cornerstone Bank, or Cake Creations; OR print PDF version from website at www.murrayvillage.com under "Notices".
Drop off completed entries at Town Hall, 106 W Main by February 13th.
Entries will be displayed inside Town Hall.
Winners will receive a prize package including a $10 Gift Certificate to Cake Creations.
Call 402-235-2119 with any questions!
Happy Coloring!
---
Scatter Joy Acres
(Cell) 402-578-6335
4107 Wavery Road
Murray, NE 68409
---


View details of this auction >>


---
---
---
---
Conestoga High School's Convenience Corner is collecting hygiene items and foods for easy meals needed throughout the school year such as mac and cheese, Ramen noodles, granola bars, etc.
You may drop off donations on Wednesday, Thursday or Fridays, between 10 am and 2 pm at Murray Christian Church, 304 W Young Street. Contact the church office, 402-235-2527 or send email to church2527@windstream.net for more information.
You may also send items with a high school student or take them to the school.
Your kindness is appreciated!
---
https://www.teamtobaccofree.org/
---
Please schedule your blood donation today.
Local Volunteers and Blood Donors Needed
To Schedule Your Upcoming Blood Drive Donation, click HERE or call 1-800­-RED CROSS (1-800­-733-2767):
Monday, February 20, 2023
Town Hall
623 House St.
Avoca, NE
1 ~ 6 pm
Wednesday, February 22, 2023
202 West 3rd St
Louisville, NE
10 am ~ 4 pm
Tuesday, February 28, 2023
Nebraska Masonic Home
1300 Ave D
Plattsmouth, NE
10 am ~ 4 pm
Thursday, March 2, 2023
City Building
101 W Eldora Ave
Weeping Water, NE
Noon ~ 6 pm
Monday, March 27, 2023
VFW Post 2543
510 1st Ave
Plattsmouth, NE
11:30 am ~ 5:30 pm
Wednesday, April 12, 2023
Plattsmouth High School
1916 E Highway 34
Plattsmouth, NE
8 am ~ 2 pm
Wednesday, April 19, 2023
Louisville High School
202 West 3rd St
Louisville, NE
10 am ~ 4 pm
Thursday, May 4, 2023
City Building
101 W Eldora Ave
Weeping Water, NE
Noon ~ 6 pm
About blood donation
To donate blood, individuals need to bring a blood donor card or driver's license or two other forms of identification that are required at check-in. Individuals who are 17 years of age in most states (16 with parental consent where allowed by state law), weigh at least 110 pounds and are in generally good health may be eligible to donate blood. High school students and other donors 18 years of age and younger also must meet certain height and weight requirements.
Donors can also save up to 15 minutes at the blood drive by completing a RapidPass®. With RapidPass®, donors complete the pre-donation reading and health history questionnaire online, on the day of donation, from a mobile device or computer. To complete a RapidPass®, follow the instructions at RedCrossBlood.org/RapidPass or use the Red Cross Blood Donor App.
In most cases, those who have received a COVID-19 vaccine can donate. However, knowing the name of the manufacturer of the vaccine they received is important in determining donation eligibility
Blood drive safety
Each Red Cross blood drive and donation center follows the highest standards of safety and infection control, and additional precautions – including face masks for donors and staff, regardless of vaccination status – have been implemented to help protect the health of all those in attendance. Donors are asked to schedule an appointment prior to arriving at the drive.
About the American Red Cross:
The American Red Cross shelters, feeds and provides comfort to victims of disasters; supplies about 40% of the nation's blood; teaches skills that save lives; distributes international humanitarian aid; and supports veterans, military members and their families. The Red Cross is a nonprofit organization that depends on volunteers and the generosity of the American public to deliver its mission. For more information, please visit redcross.org or CruzRojaAmericana.org, or follow us on Twitter at @RedCross.


---
All children need a secure place to learn and grow. The ideal place should be in their own home, however many kids are not that fortunate.
In times of neglect or abuse, a child must sometimes be removed from their home at a moment's noticed and placed in a warm, safe place. Kids of all ages, from birth through high school, sometimes need the help of the Child Saving Institute.
CSI helps foster parents and biological families learn the skills they need for a safe, well-cared-for, and loving family life.During this unsettling time of covid-19, the Murray Christian Church is collecting essential cleaning items for the Child Saving Institute.
If you would like to donate, here are some things they could use:Pine Sol, Lysol Disinfectant Spray, sanitizing wipes, latex and powder-free disposable gloves, (L & XL), and hand sanitizer.
Please bring items to Murray Christian Church, 304 W Young St, Murray, NE on Wednesdays, Thursdays or Fridays, between the hours of 10 - 2:00. You may call the church ahead of time, 402-235-2527, to be sure someone will be there to assist you.
Thank you for helping to keep these children, (and the CSI staff), healthy and happy!
---
The Conestoga Backpack Program continues to furnish food to local families in need. The program serves the Murray, Nehawka, Union and Beaver Lake areas in southeast Nebraska, and will not turn anyone away.

Just by adding a few of the items listed below to your shopping list and picking them up, you'll be helping someone in a big way. Keep in mind that some of the children are very young and are possibly 'preparing' their own meals, so easy-to-open containers are a good option for little hands.
Canned soup
Granola bars
Fruit snacks
Dry pasta
Spaghetti sauce
Dry soup mixes
Canned meat (chicken, tuna)
Boxed prepared meal kits (Hamburger Helper, Rice-a-Roni)
Peanut butter
Jelly
Canned fruit and vegetables
Single-serve cereals
Also needed are hygienic supplies, toothbrushes, toothpaste, soap, cotton swabs, tissues and toilet paper.
To make a monetary donation instead, a check made payable to 'CONESTOGA BACKPACK PROGRAM' may be mailed or deposited at Cornerstone Bank, 102 W Main St, Murray, NE 68409. 100% of all monies collected is used for food and hygienic supplies for the families.
To have the items picked up, call Jill at 402-660-3543 to make arrangements. As another alternative, you may drop them off at Cornerstone Bank in Murray or at their Beaver Lake location.
Your help is greatly appreciated. Thank you!
KEEP READING about EVENTS in our NEIGHBORING TOWNS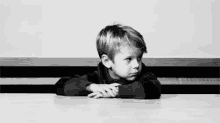 ---
---
---
---
SUNDAY, FEBRUARY 26, 2023 AT 11 AM
2022 Season Review & Volunteer Appreciation
Lofte Community Theatre
---
---
---
LOFTE SEASON TICKETS MAKE GREAT GIFTS!
PURCHASE NOW AT LOFTE.ORG.
---
HELP, PLEASE...
A Syracuse, NE family is needing medical help. Eric Fass, was injured at the Otoe County Fair 15 months ago resulting in a TBI, with his throat & airway collapsing. His wife, Amanda, needs to return to work SOON to keep their health insurance.
The family is looking for an RN or LPN with tracheostomy experience to come to their home southwest of Syracuse to help care for Eric M-F 7:30 am - 5 pm. Since Eric is now on Medicaid, the RN or LPN needs to be employed by Maxim Healthcare. Eric uses an electrolarynx to speak, has a good mind, and is a fighter! His goal is to get better for his family.
Eric hopes to return to farming and being a Syracuse volunteer fireman. Do you or anyone you know might be interested? Possibly a medical/RN student? Please call Amanda for more info at 402-649-6031.
---
---
Full Time Workers start with 4 weeks of vacation for the year. That's 1 month out of 12. Crazy, but that's what we are offering full time employees with no experience, day 1.
Production Assemblers, Pickers, Warehouse1st shift starting wage $16.25 (7am - 3:30)
2nd shift starting wage $17.25 (3pm - 11:30)
School day shift - drop the kids off, work an abbreviated day and back before they are done. Ask about the school day shift.
January 1, benefit package change, backed by 3.2 billion dollar parent company.
It's going to be good.We are growing fast. Get on board and take advantage of what is coming.
KZValve - 23860 KZ Parkway, Greenwood, Ne 68366/
Call 800-288-1112 and inquire about applying, or PM me with questions. Adding to my KZValve hiring post.
We now are offering hiring bonuses! Check this out...$250 earned after working the first 40 hours
$250 earned after working the first 160 hours employees hired after 9/12
Temp employees eligible
Part-time eligible
Also a $500 bonus for those hired on as new full-time employees after 12 weeks, hired on to work directly for KZValve.
These are available today, but could be discontinued at any time. Give us a call and ask for more details if you have questions.800-288-1112 and ask for Heidi in HR.
---
---
NEHAWKA, NEBRASKA PUBLIC LIBRARY
---
---
---
---
CLICK HERE FOR ART WORKSHOPS in SPRINGFIELD, NE!
---
Come on over and take a spin on our dance floor
or just sit back and enjoy the music, every other Saturday evening!
Sunday jam sessions, 1 - 4:30!
211 Main Street, Louisville, NE
cornhuskercountrymusic@gmail.com

Like us on FB!
Call for showtimes, 1-800-480-8797, EXT 211. For more info, leave us a voice mail at the end of the message and we'll return your call!
ON-GOING EVENTS:
(PLEASE CALL AHEAD TO FIND OUT ABOUT ANY CHANGES.)
---
---
---
HEAR YE! HEAR YE!
The Union, NE American Legion Auxiliary Hall, 104 W Main St, is available for rental!
Reasonable rates for 4-8 hours
Full kitchen, carpeted dining hall, and all utilities.
Easy to locate on Main Street.
Individuals have rented it for birthday parties,
showers, anniversaries, and funeral dinners.
For more information, or to reserve the Hall, call
Nancy Crook 402-263-2035.
(This is a landline with an answering machine, so leave a voice message, do not try to text.)
---
PLATTSMOUTH AMATEUR RADIO CLUB (P.A.R.C.)
P.A.R.C. members get together Tuesday evenings at Plattsmouth's Burger King at 6 pm.
Monthly meetings the last Saturday of most months at Mom's Cafe in Plattsmouth, 8 am.
(NO December monthly meeting.)
Remember that our November meeting will be on the Saturday after Thanksgiving.
The January meeting and dinner is scheduled for the last Sunday evening.
Click HERE or on the radio antenna logo above to read the latest newsletter and calendar.
For more info, contact Roger Behrns, rb55930@windstream.net or call 402-234-6775.
---
ATTENTION, VETERANS!
Do you need assistance? We're here to help!
Contact Cass County Veteran Service Officer
Email: ccvso@cassne.org
Admin Assistant: Jacie Victor
(402) 296-9368
Fax: (402) 296-9369*
Email: ccvsoadmin@cassne.org
Call for appointment! 402-296-9368
Monday – Friday 8 am to 5 pm
Closed noon to 1pm
346 Main St., Rm. 102
---
---
---
ARE YOU 55+
and
LOOKING FOR PART-TIME WORK?
The following is an employment opportunity available to older adults in Cass County.
Experience Works is a national, non-profit organization funded by the US Dept of Labor to administer the Senior Community Service Employment Program, which assists people 55 and older in getting updated training to assist in returning to the workforce. This is a federally funded program and offers a no-cost employment service to older adults who qualify.
Once accepted into the program, individuals are placed in a training site in or near their community, where they gain on the job experience while working 20-21 hours/week at $8/hour.
We also help with skill assessments, computer training, resumes, cover letters, job search, etc.
The goal is that through the training and job search assistance we gain help older adults gain good jobs in or around their communities.
Stephanie MahonyEmployment and Training CoordinatorExperience Works, Inc.
1111 "O" Street Ste 205
American Job CenterLincoln, NE 68508
Phone: 402-441-1654Fax: 402-441-6038
stephanie_mahony@experienceworks.org
Nebraska Toll-free Number: 1-877-314-7526
---
https://www.keepcasscountybeautiful.com/index.php
---
HOW TO SUBMIT YOUR NEWS TO THIS NEWSLETTER...
Below is a list of categories that we are happy to post, (at NO COST to you!), in the weekly Murray online newsletter:
Weddings
Engagements
Anniversary
Births
Letters to the Editor
Birthday Greeting
Upcoming Events
Cards of Thanks
Lost and Found
Obituaries
Recipes
Photos
and So Much More!

That's right! These are all items that can appear FREE of CHARGE in each Wednesday's Murray Newsletter and/or Calendar! All YOU have to do is send the information to us - it's that simple!
DEADLINE for submissions to each week's Wednesday Newsletter is NOON on the preceding MONDAY.
There are 3 ways you can submit your articles:
1) You may call your information to 402-235-2926 and leave a voice mail with your name and phone number.
2) Email your story with your name, contact info and story, in plain text to:
Send photos in .jpg format, no larger than 495 pixels wide or photos and fliers in a .pdf, to the e-address above with your story in plain text.
3) Send items via the U.S. postal service to:
Editor, Murray Nebraska Website
201 N How Ave
Murray, NE 68409-8403
Be sure to allow enough time to be received by Monday! Also, when mailing items you'd like to get back, please enclose a self-addressed, stamped envelope.
Remember to include 'who, what, when, where and why', along with any other helpful details, such as a contact person and phone.
Again, you must have your name and contact information included with the information.
Thanks for helping to keep YOUR Murray Newsletter fresh and up-to-date!
**********
SUBSCRIBE to the MURRAY NEWSLETTER
It's easy and FREE! Click HERE.
You will receive an email Wednesday morning at 6:30 with a link to the NL.
You may also receive the Murray NL on your mobile device at 1:30 that same day by entering your number at the 'MURRAY MOBILE' box on this page.
NO WORRIES. We do NOT sell or give your e-address or phone to anyone!
---
Community Sustaining Sponsors 2023

2023 Community Sustaining Sponsor

2023 Community Sustaining Sponsor
2023 Community Sustaining Sponsor

2023 Community Sustaining Sponsor
2023 Community Sustaining Sponsor

2023 Community Sustaining Sponsor

2023 Community Sustaining Sponsor

2023 Community Sustaining Sponsor

2023 Community Sustaining Sponsor

2023 Community Sustaining Sponsor

2023 Community Sustaining Sponsor

2023 Community Sustaining Sponsor
2023 Community Sustaining Sponsor
2023 Community Sustaining Sponsor
..
---
.
Read Our Neighbors' Newsletters!
Also FREE SUBSCRIPTIONS to these Newsletters!
Click on any of the links below to subscribe.

Click to Read today's SpringfieldNebraska Newsletter
Click to Read today's PlattsmouthNebraska Newsletter
Click to Read today's WeepingWaterNebraska Newsletter
Click to Read today's NehawkaNebraska Newsletter
Click to Read today's CedarCreekNebraska Newsletter
Click to Read today's AvocaNebraska Newsletter
Click to Read today's ElmwoodNebraska Newsletter
Click to Read today's MurdockNebraska Newsletter
Click to Read today's LouisvilleNebraska Newsletter
Click to Read today's EagleNebraska Newsletter
Click to Read today's MurrayNebraska Newsletter
Click to Read today's UnadillaNebraska Newsletter
Click to Read today's UnionNebraska Newsletter
Click to Read today's AlvoNebraska Newsletter
Click to Read today's ManleyNebraska Newsletter
.