Murray Newsletter - October 13, 2021
It is the generous giving of ourselves that produces the generous harvest.
Dr. Orison Swett Marden
1848–1924
American inspirational author
---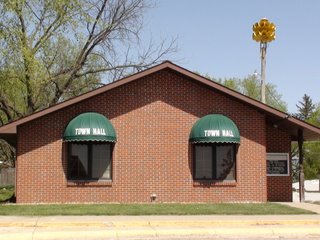 NOTE from MURRAY TOWN HALL
The Village ordinance book has been recodified and is currently up-to-date.
Click on the Village Office tab above, to read the ordinance updates in .pdf form in each of these 12 chapters:
1 - MURRAY ORDINANCES TABLE of CONTENTS
2 - TITLE 1-GENERAL PROVISIONS
3 - TITLE lII- ADMINISTRATION
4 - TITLE V- PUBLIC WORKS
5 - TITLE VII - TRAFFIC CODE
6 - TITLE IX - GENERAL REGULATIONS
7 - TITLE XI - BUSINESS REGULATIONS
8 - TITLE XIII - GENERAL OFFENSES
9 - TITLE XV - LAND USAGE
10 - TABLE of SPECIAL ORDINANCES
11 - PARALLEL REFERENCES
12 - MURRAY ORDINANCES INDEX
---
MARK YOUR CALENDARS: The monthly MURRAY FREEDOM FESTIVAL meeting day has been changed and will now be every FIRST THURSDAY of each month.
Anyone wishing to help plan the July 4th festival is welcome to attend. See you there!
MURRAY TOWN HALL
106 W Main St
Murray, NE
7pm
---
Exhibit Opening for Lily Drannen, an extraordinary young illustrator!
Lily is a former Murray resident, graduating from Conestoga.
The public is invited to meet the artist and have refreshments.
Friday, October 15th, 2021
6-8 pm
Wilkerson Art Works, 601 Main Street in Historic Downtown Plattsmouth.
---
---
WITH WINTER JUST AROUND the CORNER, WE'LL be TURNING on the FURNACE, COOKING MORE and POSSIBLY LIGHTING a FEW CANDLES, so IT'S IMPORTANT to:
THESE DETECTORS SHOULD HAVE A DATE ON THE BACK. REPLACE THE UNIT IF IT'S OUTDATED. BE SURE TO HAVE WORKING SMOKE AND CO DETECTORS ON EVERY LEVEL IN YOUR HOME TODAY.
---
Firearm Hunter Education Traditional 10-Hour Course
Otoe County Wildlife Club
5715 I Rd, Nebraska City, NE 68410
Thursday, October 21
6 pm to 9 pm
Friday, 21 October 22, 2021
6 pm to 9 pm
Completion of the class:
Saturday morning, October 23, 2021
8 am to Noon
Anyone age 11 or older!
Students will have to attend all 3 sessions and pass the exam to receive certification. We will also be holding some live fire after the session for those who would like to attempt shooting an actual firearm. The live fire is not a requirement, but a good opportunity for anyone who hasn't actually handled and fired a shotgun before
Hunter Education is required to participate on the Conestoga Trap Team. Please pass this information along to anyone who you might know that wants to participate on the trap team and hasn't yet completed hunter education.
Here's where to sign up for the class: https://www.register-ed.com/events/view/173541
Mike Beck
Head Coach
Conestoga Trap Team
Home: (402) 235-3022
Cell: (402) 290-7213
---
---
Shortlist for 2022 One Book One Nebraska Announced
What book will all Nebraskans be encouraged to read in 2022? We will all find out on October 23rd. A historical fiction set in the Sandhills, Nonfiction work on refugees resettled in Nebraska, a book of humorous essays on small town life —all stories with ties to Nebraska and the Great Plains—are the finalists for the 2022 One Book One Nebraska statewide reading program. The finalists are:
· The Bones of Paradise by Jonis Agee, William Morrow (2016)
· The Middle of Everywhere by Mary Pipher, Mariner Books (2003)
· It's Not the End of the Earth But You Can See it From Here by Roger Welsch, Bison Books (1990)
The One Book One Nebraska reading program, now in its eighteenth year, is sponsored by the Nebraska Center for the Book, Humanities Nebraska, and Nebraska Library Commission. It encourages Nebraskans across the state to read and discuss the same book, chosen from books written by Nebraska authors or that have a Nebraska theme or setting. A Nebraska Center for the Book committee selected the three finalists from a list of twenty-four titles nominated by Nebraskans. In the coming weeks, Nebraska Center for the Book board members will vote on the 2022 selection.
The Celebration of Nebraska Books, on October 23rd, will also honor winners of the 2021 Jane Geske and Mildred Bennett awards. The 2021 Mildred Bennett Award will be presented to Rebecca Faber, the award recognizes individuals who have made a significant contribution to fostering the literary tradition in Nebraska, reminding us of the literary and intellectual heritage that enriches our lives and molds our world. The 2021 Jane Geske Award will be presented to the Kearney Literacy Council, a Nebraska organization known for exceptional contributions to literacy, books, reading, libraries, and literature in Nebraska. It commemorates Geske's passion for books, and was established in recognition of her contributions to the well-being of the libraries of Nebraska.
Nebraskans are invited to take part in the Celebration of Nebraska Books on October 23rd, where the choice for the 2022 One Book One Nebraska will be announced. This year's One Book One Nebraska selection will be featured in a key note presentation by author James J. Kimble on Prairie Forge: The Extraordinary Story of the Nebraska Scrap Metal Drive of World War II (Bison Books, 2014.) See http://onebook.nebraska.gov or https://www.facebook.com/OneBookOneNebraska for more information about ongoing 2021 One Book One Nebraska activities.
The Celebration of Nebraska Books will include readings by the winners of the 2021 Nebraska Book Awards emceed by Nebraska State Poet Matt Mason. A list of Nebraska Book Award winners is posted at http://centerforthebook.nebraska.gov/awards.html. The Celebration of Nebraska Books is sponsored by the Nebraska Center for the Book and Nebraska Library Commission with support from History Nebraska's Nebraska History Museum. Humanities Nebraska provides support for the One Book One Nebraska keynote presentation.
The Nebraska Center for the Book is housed at the Nebraska Library Commission and brings together the state's readers, writers, booksellers, librarians, publishers, printers, educators, and scholars to build the community of the book, supporting programs to celebrate and stimulate public interest in books, reading, and the written word. The Nebraska Center for the Book is supported by the national Center for the Book in the Library of Congress and the Nebraska Library Commission.
As the state library agency, the Nebraska Library Commission is an advocate for the library and information needs of all Nebraskans. The mission of the Library Commission is statewide promotion, development, and coordination of library and information services, "bringing together people and information."
###
The most up-to-date news releases from the Nebraska Library Commission are always available on the Library Commission website, http://nlc.nebraska.gov/publications/newsreleases.
---
This will be KCCB's LAST RECYCLING EVENT UNTIL SPRING 2022!
---
---
October is officially National and Nebraska Economic Education Month! The observance promotes the importance of teaching economics in our schools.
Economics, at its core, is all about decision making. It's all about the fact that scarcity exists, we can't have everything we want, and we have to make choices. People generally think it is all about money (and in bad economics classes, that's all they're taught), but it is so much more than that. Economics is about people, choices, incentives, and consequences that lie in the future. It explains everything from why I might choose to eat one more slice of pizza, to how many employees to hire, to what's happening in the national economy with interest rates. The magic of understanding economics is that it helps you see the hidden side of things – seeing the unseen. It is a super power! We have to do a better job of not only teaching it but also ensuring students have access to and take good economics classes.
In Nebraska, 143 of our 244 school districts OFFER an economics course and only 55 require it for graduation. This amounts to 43% of our student population required to take an economics class before graduating high school.
By studying how our economy works, young people can also learn how to make efficient choices in managing their own scarce resources. Economic education involves teaching children decision-making skills they can apply to all areas of their lives. A democracy requires its citizenry to have a solid understanding of basic economics.
Preparing our children for success in life involves teaching them critical decision-making skills when they are young. Providing teachers with innovative and meaningful educational opportunities is one of the most important things we can do to ensure prosperity in our students' lives and in our communities.
Economic education in our schools depends on K-12 educators being equipped with high-quality training. They also require resources to ensure students have equitable access to classroom experiences that develop the skills necessary to make informed choices as individuals and members of their community.
Throughout October, educators, families, and community leaders can engaged in and promote economic education in many ways:
Visit our website for activities, competitions, and events: http://nebraskacouncil.unl.edu
Families can have conversations about how they make decisions for their homes.
Teachers may invite community and business leaders to visit their students to share how their decision-making process compares to families making choices every day.
Business and government leaders can reach out to educators to offer help in promoting quality economic education in schools.
Teachers should visit http://nebraskacouncil.unl.edu to learn about our economics competitions or register for a workshop.

The Nebraska Council on Economic Education helped found National Economic Education Month in 2021 to promote the importance of economics in education and help prepare students for their economic roles as workers, entrepreneurs, consumers, borrowers, savers, and investors. Economic education holds the key to living productive lives. It is also essential for our economy to function at its fullest levels of productivity while maintaining its competitive advantages.
###
Contact: Jennifer Davidson - 402-472-2333 or jdavidson2@unl.edu
The Nebraska Council on Economic Education is a 501(c)3 non-profit, housed at the University of Nebraska-Lincoln College of Business. Its mission is to act as a catalyst and lead a statewide initiative to advance economic and financial literacy. For more information on the Council, please contact Jennifer Davidson at jdavidson2@unl.edu or visit nebraskacouncil.unl.edu.
---
Local Volunteers and Blood Donors Needed
To Schedule Your Upcoming Blood Drive Donation, click HERE or call 1-800­-RED CROSS (1-800­-733-2767):
MONDAY, OCT 18, 2021
Elmwood Fire Hall,
601 N 4th
Elmwood, NE
8 a.m. - 2 p.m.
WEDNESDAY, NOV 3, 2021
Louisville High School
202 West 3rd St
Louisville, NE 68037
9 am ~ 4 pm
TUESDAY, NOV 9, 2021
Weeping Water High School
204 W O Street
Weeping Water, NE 68463
Noon ~ 6 pm
About blood donation
To donate blood, individuals need to bring a blood donor card or driver's license or two other forms of identification that are required at check-in. Individuals who are 17 years of age in most states (16 with parental consent where allowed by state law), weigh at least 110 pounds and are in generally good health may be eligible to donate blood. High school students and other donors 18 years of age and younger also must meet certain height and weight requirements.
Donors can also save up to 15 minutes at the blood drive by completing a RapidPass®. With RapidPass®, donors complete the pre-donation reading and health history questionnaire online, on the day of donation, from a mobile device or computer. To complete a RapidPass®, follow the instructions at RedCrossBlood.org/RapidPass or use the Red Cross Blood Donor App.
In most cases, those who have received a COVID-19 vaccine can donate. However, knowing the name of the manufacturer of the vaccine they received is important in determining donation eligibility.
Blood drive safety
Each Red Cross blood drive and donation center follows the highest standards of safety and infection control, and additional precautions – including face masks for donors and staff, regardless of vaccination status – have been implemented to help protect the health of all those in attendance. Donors are asked to schedule an appointment prior to arriving at the drive.
About the American Red Cross:
The American Red Cross shelters, feeds and provides comfort to victims of disasters; supplies about 40% of the nation's blood; teaches skills that save lives; distributes international humanitarian aid; and supports veterans, military members and their families. The Red Cross is a nonprofit organization that depends on volunteers and the generosity of the American public to deliver its mission. For more information, please visit redcross.org or CruzRojaAmericana.org, or follow us on Twitter at @RedCross.
---
All children need a secure place to learn and grow. The ideal place should be in their own home, however many kids are not that fortunate.
In times of neglect or abuse, a child must sometimes be removed from their home at a moment's noticed and placed in a warm, safe place. Kids of all ages, from birth through high school, sometimes need the help of the Child Saving Institute.
CSI helps foster parents and biological families learn the skills they need for a safe, well-cared-for, and loving family life.During this unsettling time of covid-19, the Murray Christian Church is collecting essential cleaning items for the Child Saving Institute.
If you would like to donate, here are some things they could use:Pine Sol, Lysol Disinfectant Spray, sanitizing wipes, latex and powder-free disposable gloves, (L & XL), and hand sanitizer.
Please bring items to Murray Christian Church, 304 W Young St, Murray, NE on Wednesdays, Thursdays or Fridays, between the hours of 10 - 2:00. You may call the church ahead of time, 402-235-2527, to be sure someone will be there to assist you.
Thank you for helping to keep these children, (and the CSI staff), healthy and happy!
---
The Conestoga Backpack Program continues to furnish food to local families in need. The program serves the Murray, Nehawka, Union and Beaver Lake areas in southeast Nebraska, and will not turn anyone away.

Just by adding a few of the items listed below to your shopping list and picking them up, you'll be helping someone in a big way. Keep in mind that some of the children are very young and are possibly 'preparing' their own meals, so easy-to-open containers are a good option for little hands.
Canned soup
Granola bars
Fruit snacks
Dry pasta
Spaghetti sauce
Dry soup mixes
Canned meat (chicken, tuna)
Boxed prepared meal kits (Hamburger Helper, Rice-a-Roni)
Peanut butter
Jelly
Canned fruit and vegetables
Also needed are hygienic supplies, toothbrushes, toothpaste, soap, cotton swabs, tissues and toilet paper.
To make a monetary donation instead, a check made payable to 'CONESTOGA BACKPACK PROGRAM' may be mailed or deposited at Cornerstone Bank, 102 W Main St, Murray, NE 68409. 100% of all monies collected is used for food and hygienic supplies for the families.
To have the items picked up, call Jill at 402-660-3543 to make arrangements. As another alternative, you may drop them off at Cornerstone Bank in Murray or at their Beaver Lake location.
Your help is greatly appreciated. Thank you!
---
HELP WANTED:
LOFTE COMMUNITY THEATRE - is now accepting applications for a part time hourly office/business manager at our Manly, NE, theatre. This is a critical role responsible for managing Lofte business associated activities, advertising, entering financial transactions, office management and assisting with ticket sales. Computer literacy and customer service skills required; QuickBooks experience, artistic skills helpful. View full job description and download application from the link:https://www.lofte.org/copy-of-staff Submit applications to:lofteboard@gmail.com This institution is an EOE Lofte Community Theatre 402-234-2553.
---
MASONIC HOME JOBS UPDATED 2021-10-06
.
---
CONESTOGA PUBLIC SCHOOLS
Accepting applications for Jr/Sr High school food service position.
Also accepting applications for a Special Education paraprofessional.
Both are 9-month positions and on a 4-day school week.
Contact Conestoga's District Office, 402-235-2992 or ntrofholz@conestogacogars.org
---
KEEP READING about EVENTS in our NEIGHBORING TOWNS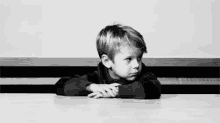 ---
---
Saturday, October 23, 2021
7:30 pm
Silver Wings Band
* * * * *
Come on over and take a spin on our dance floor or just sit back and enjoy the music!
211 Main Street, Louisville, NE
cornhuskercountrymusic@gmail.com
Like us on FB!
1-800-480-8797, EXT 21, leave us a message!
---
---
---
---
---
---
---
---
Saturdays & Sundays 10 AM-​6 PM, Mon./Tues./Fri. 10 AM-4 PM
Enjoy hay rides, U-pick pumpkins and gourds, kids' play areas, family yard games, nature trails, farm animals, agricultural exhibits, great food and shopping! The Pumpkin Barn & Vintage Marketplace will be full of vintage and antique goods plus seasonal decor, handcrafted gifts and pumpkins, pumpkins, pumpkins!
Find a full list of activities here. It's FREE to shop or $8.00/person (ages 3+) to enjoy all the activities and attractions on the farm.
https://www.bloompumpkinpatch.com/pumpkin-festival
---
---
---
---
---

---
---
---
---
.
ON-GOING EVENTS:
.
(PLEASE CALL TO FIND OUT ABOUT ANY CHANGES TO THESE EVENTS!)
.
PLATTSMOUTH AMATEUR RADIO CLUB (P.A.R.C.)
P.A.R.C. members get together Tuesday evenings at Plattsmouth's Burger King at 6 pm.
Monthly meetings the last Saturday of most months at Mom's Cafe in Plattsmouth, 8 am. (NO December monthly meeting.)
Click HERE or on the radio antenna logo above to read the latest newsletter and calendar.
For more info, contact Roger Behrns, rb55930@windstream.net or call 402-234-6775..
---
.
ATTENTION, VETERANS!
Do you need assistance? We're here to help!
Contact Cass County Veteran Service Officer
Email:
*
Admin Assistant: Jacie Victor

Phone:
(402) 296-9368
Fax: (402) 296-9369*
Email:
ccvsoadmin@cassne.org
Hours:
Call for appointment!
Monday – Friday 8 am to 5 pm
Closed noon to 1pm
346 Main St., Rm. 102
Plattsmouth, NE 68048.
---
.
---
.
---
---
ARE YOU 55+
and
LOOKING FOR PART-TIME WORK?
The following is an employment opportunity available to older adults in Cass County.
Experience Works is a national, non-profit organization funded by the US Dept of Labor to administer the Senior Community Service Employment Program, which assists people 55 and older in getting updated training to assist in returning to the workforce. This is a federally funded program and offers a no-cost employment service to older adults who qualify.
Once accepted into the program, individuals are placed in a training site in or near their community, where they gain on the job experience while working 20-21 hours/week at $8/hour.
We also help with skill assessments, computer training, resumes, cover letters, job search, etc.
The goal is that through the training and job search assistance we gain help older adults gain good jobs in or around their communities.
Stephanie MahonyEmployment and Training CoordinatorExperience Works, Inc.
1111 "O" Street Ste 205
American Job CenterLincoln, NE 68508
Phone: 402-441-1654Fax: 402-441-6038
stephanie_mahony@experienceworks.org
Nebraska Toll-free Number: 1-877-314-7526
---
.
https://www.keepcasscountybeautiful.com/index.php
.
---
.
HOW TO SUBMIT YOUR NEWS TO THIS NEWSLETTER...
Below is a list of categories that we are happy to post, (at NO COST to you!), in the weekly Murray online newsletter:
Weddings
Engagements
Anniversary
Births
Letters to the Editor
Birthday Greeting
Upcoming Events
Cards of Thanks
Lost and Found
Obituaries
Recipes
Photos
and So Much More!

That's right! These are all items that can appear FREE of CHARGE in each Wednesday's Murray Newsletter and/or Calendar! All YOU have to do is send the information to us - it's that simple!
DEADLINE for submissions to each week's Wednesday Newsletter is NOON on the preceding MONDAY.
There are 3 ways you can submit your articles:
1) You may call your information to 402-235-2926 and leave a voice mail with your name and phone number.
2) Email your story with your name, contact info and story, in plain text to:
Send photos in .jpg format, no larger than 495 pixels wide or photos and fliers in a .pdf, to the e-address above with your story in plain text.
3) Send items via the U.S. postal service to:
Editor, Murray Nebraska Website
201 N How Ave
Murray, NE 68409-8403
Be sure to allow enough time to be received by Monday! Also, when mailing items you'd like to get back, please enclose a self-addressed, stamped envelope.
Remember to include 'who, what, when, where and why', along with any other helpful details, such as a contact person and phone.
Again, you must have your name and contact information included with the information.
Thanks for helping to keep YOUR Murray Newsletter fresh and up-to-date!
**********
SUBSCRIBE to the MURRAY NEWSLETTER
It's easy and FREE! Click HERE.
You will receive an email Wednesday morning at 6:30 with a link to the NL.
You may also receive the Murray NL on your mobile device at 1:30 that same day by entering your number at the 'MURRAY MOBILE' box on this page.
NO WORRIES. We do NOT sell or give your e-address or phone to anyone!
---
Community Sustaining Sponsors 2021

2021 Community Sustaining Sponsor

2021 Community Sustaining Sponsor

2021 Community Sustaining Sponsor
2021 Community Sustaining Sponsor

2021 Community Sustaining Sponsor

2021 Community Sustaining Sponsor

2021 Community Sustaining Sponsor
2021 Community Sustaining Sponsor

2021 Community Sustaining Sponsor

2021 Community Sustaining Sponsor

2021 Community Sustaining Sponsor

2021 Community Sustaining Sponsor

2021 Community Sustaining Sponsor

2021 Community Sustaining Sponsor

2021 Community Sustaining Sponsor
2021 Community Sustaining Sponsor
2021 Community Sustaining Sponsor
..
---
.
Read Our Neighbors' Newsletters!
Also FREE SUBSCRIPTIONS to these Newsletters!
Click on any of the links below to subscribe.

Click to Read today's SpringfieldNebraska Newsletter
Click to Read today's PlattsmouthNebraska Newsletter
Click to Read today's WeepingWaterNebraska Newsletter
Click to Read today's NehawkaNebraska Newsletter
Click to Read today's CedarCreekNebraska Newsletter
Click to Read today's AvocaNebraska Newsletter
Click to Read today's ElmwoodNebraska Newsletter
Click to Read today's MurdockNebraska Newsletter
Click to Read today's LouisvilleNebraska Newsletter
Click to Read today's EagleNebraska Newsletter
Click to Read today's MurrayNebraska Newsletter
Click to Read today's UnadillaNebraska Newsletter
Click to Read today's UnionNebraska Newsletter
Click to Read today's AlvoNebraska Newsletter
Click to Read today's ManleyNebraska Newsletter
.