A wise old owl sat on an oak;
The more he saw the less he spoke;
The less he spoke the more he heard;
Why aren't we like that wise old bird?
Edward Hersey Richards, 1874~1957
* * * * *
Bird-watching has become a new hobby for many folks during this past year and we're happy to be in that fun group. We've taken birds for granted up to now, but during these past challenging months, they've become a welcome distraction, and now we regard them as our 'feathered friends'.
Just over a year ago, we had only two birdhouses and two concrete birdbaths in our yard, but in the past few months we've added nine feeders. Water heaters have helped to keep the ice from taking over the birdbaths, so they can get a drink whenever they need one.
A large variety of our little buddies arrive each day - cardinals, sparrows, yellow and rose finches, chickadees, nuthatches, doves, juncos, woodpeckers and even a couple of hawks. The hawks prey on the smaller birds, so after a hawk visits, our backyard is pretty quiet out there for several hours. The little ones know when to heed the warning!
One afternoon we heard something hit the window, and saw a small finch in the snow below with wings spread out and its mouth open. He didn't move for several minutes, but was very much alive. We brought him inside, called Nebraska Wildlife Rescue, and left a message asking how to care for the little guy. In the meantime, we put him back on the porch, hoping he'd take off. Within a minute or two, he did! A few minutes later, a young lady returned our call and said that sometimes when that happens, finches will just become disoriented and hyperventilate, unable to fly for a short time. We're just glad he was okay, and able to join his flock.
It was a thrill to see three bluebirds on the edge of the little concrete spas one snowy day. They even came back three or four other times! We never saw them eat anything, but they'd just sit at the edge of the water. It seems southeast Nebraska happens to be a lucky hangout area for some of them, instead of migrating south, according to the "Birds of Nebraska Field Guide" book, by Stan Tekiela, that a kind friend gifted us for Christmas.
Warmer weather's coming, and we're sure they'll find other food and water to satisfy them, but we hope they know they can find a quick snack, a cool drink, and a place to rest awhile in our back yard anytime they want, because that's what friends do.
---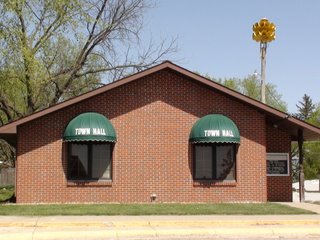 ATTENTION: MURRAY RESIDENTS & BUSINESS OWNERS
Per Murray Ordinance 93.30,
Snow must be removed from sidewalks of businesses within 5 hours after the snow stops, or by 8:30 am if the snowfall happened overnight.
Residential sidewalks must be cleared within 24 hours after snow stops.
Thanks for your cooperation!
---
---
---
State of Nebraska
Office of State Treasurer John Murante
Nebraska Treasurer's Office Launches Public Employee Financial Wellness Program
(Lincoln, NE) Today Treasurer John Murante announced his office, in partnership with the Nebraska Council on Economic Education (NCEE), will be hosting a series of six financial wellness webinars for Nebraska public employees beginning April 6.
Each webinar will last one hour and will include the topics: budgeting, savings, and debt reduction; investing and retirement; identity theft and fraud awareness; planning for children and college; insurance; and estate planning. As part of the program, 200 participants who complete the entire course will receive $100. In addition, five participants during each webinar will win $50.
Registration is now open at https://nefinancialwellness.unl.edu/ .
"It has been almost a year since many public entities began staffing changes and other measures to combat COVID-19. This has led to a great deal of financial uncertainty that can weigh heavily on a family. It is my goal with this series, that Nebraska public employees will have the resources they need," Murante said.
"Financial wellness is something that each of us can continually work to improve. Participating in the webinar series is a way for Nebraska public employees to increase their financial knowledge and implement positive financial behaviors," commented Dr. Jennifer Davidson, President of the NCEE
The webinar series will be recorded and posted on https://nefinancialwellness.unl.edu/ with additional financial wellness information to serve as a sustainable resource for public employees' future fiscal education.
The financial wellness program is funded through a grant by the Wells Fargo Foundation. This one-year grant comes at a time when many of the 19 million state and local government employees across the U.S. continue to serve on the front lines of the COVID-19 pandemic. Many governments are also confronting unprecedented budget shortfalls, and workers are increasingly concerned about family finances.
This grant is structured as a collaboration between the Center for State and Local Government Excellence (SLGE), The International Public Management Association For Human Resources (IPMA-HR) and the National Association of State Treasurers' Foundation (NASTF) and Wells Fargo. A total of 24 state and local government jurisdictions were awarded grants.
* * * * * * * *
The Nebraska Council on Economic Education is a 501(c)3 non-profit, housed at the University of Nebraska-Lincoln College of Business. Its mission is to act as a catalyst and lead a statewide initiative to advance economic and financial literacy. For more information on the Council, please contact Jennifer Davidson at jdavidson2@unl.edu or visit nebraskacouncil.unl.edu.
The Center for State and Local Government Excellence (SLGE) helps local and state governments become knowledgeable and competitive employers so they can attract and retain a talented and committed workforce. SLGE identifies leading practices and conducts research on public retirement plans, health and wellness benefits, workforce demographics and skill set needs, and labor force development. SLGE brings state and local leaders together with respected researchers. Access all SLGE publications and sign up for its newsletter at www.slge.org and follow @4GovtExcellence on Twitter.
The National Association of State Treasurers' Foundation promotes and improves the educational initiatives that enable members to pursue and administer sound financial policies and programs benefiting the citizens of the nation. NAST Foundation programs provide for the enhancement of public officials' understanding of the public financial arena and delivers education to the public about personal financial management. Founded in 2000, the charitable organization is governed by five-member board made up of State Treasurers. For more information, please visit www.nast.org/foundation/
The International Public Management Association for Human Resources (IPMA-HR) represents the interests of public sector human resource professionals at all levels of government. IPMA-HR provides comprehensive resources and solutions to assist public sector human resource professionals in ensuring that their organizations have the right talent to achieve their missions. The association provides a wide range of programs products and services that include research, professional development, certification, communications, public policy, and assessments. Additional information about IPMA-HR is available at www.ipma-hr.org.
---
NEST529 "Why I Want to Go to College"
Writing Sweepstakes Now Open
(Lincoln, NE) For the 19th year, Nebraska State Treasurer John Murante and the Omaha Storm Chasers will be sponsoring the "Why I Want to Go to College" writing sweepstakes, with entries due Thursday, April 1, 2021.
Prizes will be awarded to 12 winners in seventh and eighth grades who will receive contributions to the Nebraska Educational Savings Trust (NEST) college savings accounts – including $2,000 for first place, $1,000 for second place, and $500 for third place. Three winners will be chosen from each of Nebraska's three Congressional districts, and three winners will be chosen from outside Nebraska.
Each Nebraska winner will receive four tickets to an upcoming Storm Chasers game at Werner Park in Papillion at where they will be recognized during a brief ceremony.
"There are many challenges facing students in this day and age, but this event is a wonderful way for students in public, private and home school environments to focus on the positives – their goals for life and the importance of saving for their future education. Efforts like this not only provides an additional chance for students to sharpen their writing skills, but it makes it more likely every Nebraskan has the opportunity graduate vocational training or a higher educational institution debt-free. I'm looking forward to meeting the winners and their families at Werner Park," said Treasurer Murante.
Families can save for college for their children and grandchildren through NEST529, the state-sponsored 529 college savings program that allows for tax-free investments and tax-free qualified withdrawals. Nebraska account owners can qualify for up to $10,000 a year in state income tax deductions.
Students are asked to reflect on the value of education and what they hope to achieve through higher education. Entries are limited to 750 words and should be sent to Andrea Bedore, Omaha Storm Chasers, 12356 Ballpark Way, Papillion, NE 68046.
Information about the writing sweepstakes is available on the Treasurer's website at www.treasurer.nebraska.gov/csp/.
About NEST 529
NEST 529 is a tax-advantaged 529 college savings plan and provides four plans to help make saving for college simple and affordable: NEST Direct College Savings Plan, NEST Advisor College Savings Plan, TD Ameritrade 529 College Savings Plan, and State Farm 529 Savings Plan. The Nebraska State Treasurer serves as Program Trustee. Union Bank & Trust serves as Program Manager, and all investments are approved by the Nebraska Investment Council. Families nationwide are saving for college using Nebraska's 529 College Savings Plans, which have more than 285,000 accounts, including over 94,000 in Nebraska. Visit NEST529.com and treasurer.nebraska.gov for more information.
About Union Bank & Trust
Founded in 1917 with over 50 years of family ownership, Union Bank & Trust offers complete banking, lending, investment, and trust services. The bank has 38 full-service and loan production offices in Nebraska and Kansas. It is the third-largest privately owned bank in Nebraska, with bank assets of $5.4 billion and trust assets of $28.6 billion as of June 30, 2020. Voters have chosen Union Bank & Trust as Best Bank, Best Customer Service, Best Work Environment, and Best Financial Planner in Lincoln for eight years running.
Investments Are Not FDIC Insured* · No Bank, State or Federal Guarantee · May Lose Value
*Except the Bank Savings Investment Option
---
---
MURRAY, NE SNOW REMOVAL and MAINTENANCE ORDINANCE

---
.
---
DRIVER NEEDED, 2 HRS/DAY
Van Driver needed at Conestoga Schools.
Hours are 7:00 to 8:00 am and 3:30 to 4:30 pm, Tuesday through Friday.

$16.38/hr.
Contact Midstates School Bus at 402-235-2206 or email conestoga@midstatesschoolbus.com
.
---
IN ELMWOOD, NE - CASS COUNTY FOOD BANK!
---
---
---
To Schedule Your Upcoming Blood Drive Donation, click HERE or call 1-800­-RED CROSS (1-800­-733-2767):
Wednesday, February 24
Louisville Senior Center
423 Elm St
Louisville, NE 68037
10 am - 4 pm
Thursday, March 4
City Building
101 W Eldora Ave
Weeping Water, NE
1 pm - 7 pm
Monday, March 15
VFW Post 2543
510 1st Ave
Plattsmouth, NE
11:30 am - 5:30 pm
---
.
From the Cass County Clerk:
The Cass County Nebraska Courthouse hours of operation are now 8:00 am to 4:30 pm.
---
To check for updates on covid-19 in Cass County, click the Sarpy/Cass Health Department's Dashboard HERE. You'll see an up-to-date overview and test results, active cases, cumulative cases, hospitals, deaths and maps.
---
All children need a secure place to learn and grow. The ideal place should be in their own home, however many kids are not that fortunate.
In times of neglect or abuse, a child must sometimes be removed from their home at a moment's noticed and placed in a warm, safe place. Kids of all ages, from birth through high school, sometimes need the help of the Child Saving Institute.
CSI helps foster parents and biological families learn the skills they need for a safe, well-cared-for, and loving family life.During this unsettling time of covid-19, the Murray Christian Church is collecting essential cleaning items for the Child Saving Institute.
If you would like to donate, here are some things they could use:Pine Sol, Lysol Disinfectant Spray, sanitizing wipes, latex and powder-free disposable gloves, (L & XL), and hand sanitizer.
Please bring items to Murray Christian Church, 304 W Young St, Murray, NE on Wednesdays, Thursdays or Fridays, between the hours of 10 - 2:00. You may call the church ahead of time, 402-235-2527, to be sure someone will be there to assist you.
Thank you for helping to keep these children, (and the CSI staff), healthy and happy!.
---
---
---
Max Impact Soccer Champs Pic, Conestoga Dance Team Goes to State Championships & More!
---
Even during the summer and amid the Covid19 crisis, the Conestoga Backpack Program continues to furnish food to local families in need. The program serves the Murray, Nehawka, Union and Beaver Lake areas in southeast Nebraska, and will not turn anyone away.

Just by adding a few of the items listed below to your shopping list and picking them up, you'll be helping someone in a big way. Keep in mind that some of the children are very young and are possibly 'preparing' their own meals, so easy-to-open containers are a good option for little hands.
Canned soup
Granola bars
Fruit snacks
Dry pasta
Spaghetti sauce
Dry soup mixes
Canned meat (chicken, tuna)
Boxed prepared meal kits (Hamburger Helper, Rice-a-Roni)
Peanut butter
Jelly
Canned fruit and vegetables
Also needed are hygienic supplies, toothbrushes, toothpaste, soap, cotton swabs, tissues and toilet paper.
To make a monetary donation instead, a check made payable to 'CONESTOGA BACKPACK PROGRAM' may be mailed or deposited at Cornerstone Bank, 102 W Main St, Murray, NE 68409. 100% of all monies collected is used for food and hygienic supplies for the families.
To have the items picked up, call Jill at 402-660-3543 to make arrangements. As another alternative, you may drop them off at Cornerstone Bank in Murray or at their Beaver Lake location.
Your help is greatly appreciated. Thank you!
---
ATTENTION FRIENDS
If you have a compromised immune system or do not feel safe going out to a public grocery store, we have 4 volunteers available to help. Please call the church office to request their services 402.235.2527.
Worship this week will be through Facebook Live.
Thank you,
Pastor Mike and the Murray Christian Church Board
---
.
FREE to SUBSCRIBE
to the
Murray Newsletter
It's easy and FREE! Click Here
You will receive an email Wednesday morning with a link to the NL.
You may also receive the Murray NL on your mobile phone at 1:30 that same day by entering your number at the red 'MURRAY MOBILE' box on the right side of this page.
NO WORRIES. We do NOT sell or give your e-address or phone to anyone!.
---
.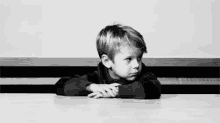 DON'T STOP READING NOW!
SEE BELOW FOR LOTS MORE GOING ON!
.
EVENTS IN NEIGHBORING TOWNS:
.
Country Music Friends,
In the best interest of all of our patrons and performers, due to the covid-19 pandemic, we have decided to cancel all shows for the foreseeable future.
It's our hope that 2021 brings good health to everyone and we can reopen to get back to some good ol' country music with our friends.
Thank you for your continued support.
CORNHUSKER COUNTRY MUSIC THEATER
211 MAIN STREET
P.O. BOX 42
LOUISVILLE, NE 68037
1-800-480-8797, EXT 211
cornhuskercountrymusic@gmail.com
---
.
.
---
---
.
.
---
.
NOW HIRING!!!!!
·PT/FT Day, Evening, and Overnight C.N.A's
·Weekend Baylor C.N.A's
·Licensed Professional Nurse (LPN)
We offer free healthcare premiums for our full time employees, shift differentials, and competitive wages, full benefit plan, and paid time off.
Call us at 402-234-2125 or apply online at www.louisvillecarecenter.com
.
.
PERENNIAL EVENTS:
.
REMEMBER TO CALL AHEAD TO FIND OUT ABOUT CHANGES TO THESE EVENTS!
.
.
---
.
ATTENTION, VETERANS!
Do you need assistance? We're here to help!
Contact Cass County Veteran Service Officer
Email:
*
Admin Assistant: Jacie Victor

Phone:
(402) 296-9368
Fax: (402) 296-9369*
Email:
ccvsoadmin@cassne.org
Hours:
Call for appointment!
Monday – Friday 8 am to 5 pm
Closed noon to 1pm
346 Main St., Rm. 102
Plattsmouth, NE 68048.
---
.
---
.
---
---
ARE YOU 55+
and
LOOKING FOR PART-TIME WORK?
The following is an employment opportunity available to older adults in Cass County.
Experience Works is a national, non-profit organization funded by the US Dept of Labor to administer the Senior Community Service Employment Program, which assists people 55 and older in getting updated training to assist in returning to the workforce. This is a federally funded program and offers a no-cost employment service to older adults who qualify.
Once accepted into the program, individuals are placed in a training site in or near their community, where they gain on the job experience while working 20-21 hours/week at $8/hour.
We also help with skill assessments, computer training, resumes, cover letters, job search, etc.
The goal is that through the training and job search assistance we gain help older adults gain good jobs in or around their communities.
Stephanie MahonyEmployment and Training CoordinatorExperience Works, Inc.
1111 "O" Street Ste 205
American Job CenterLincoln, NE 68508
Phone: 402-441-1654Fax: 402-441-6038
stephanie_mahony@experienceworks.org
Nebraska Toll-free Number: 1-877-314-7526.
.
---
.
---
.
https://www.keepcasscountybeautiful.com/index.php
.
---
.
HOW TO SUBMIT YOUR NEWS TO THIS NEWSLETTER...
Below is a list of categories that we are happy to post, (at NO COST to you!), in the weekly Murray online newsletter:
Weddings
Engagements
Anniversary
Births
Letters to the Editor
Birthday Greeting
Upcoming Events
Cards of Thanks
Lost and Found
Obituaries
Recipes
Photos
and So Much More!

That's right! These are all items that can appear FREE of CHARGE in each Wednesday's Murray Newsletter and/or Calendar! All YOU have to do is send the information to us - it's that simple!
DEADLINE for submissions to each week's Wednesday Newsletter is NO LATER THAN NOON on the preceding MONDAY.
There are 3 ways you can submit your articles:
1) You may call your information to 402-235-2926 and leave a voice mail with your name and phone number.
2) Email your story with your name, contact info and story, in plain text to:
Send photos in .jpg format, no larger than 495 pixels wide or photos and fliers in a .pdf, to the e-address above with your story in plain text.
3) Send items via the U.S. postal service to:
Editor, Murray Nebraska Website
201 N How Ave
Murray, NE 68409-8403
Be sure to allow enough time to be received by Monday! Also, when mailing items you'd like to get back, please enclose a self-addressed, stamped envelope.
Remember to include 'who, what, when, where and why', along with any other helpful details, such as a contact person and phone.
Again, you must have your name and contact information included with the information.
Thanks for helping to keep YOUR Murray Newsletter fresh and up-to-date!
**********
SUBSCRIBE to the MURRAY NEWSLETTER...
We're glad you're enjoying reading the FREE Murray Newsletter! Would you like to automatically receive it every week?
At the top of the 'Home' page, slide your mouse over the 'WHAT'S NEW' tab. When the drop-down menu appears with 'NEWSLETTER', slide the mouse to the right to 'SUBSCRIBE to NEWSLETTER', then fill in your e-address. Follow the instructions in the email that you receive and that's all there is to it!
It's absolutely FREE and no need to worry...we won't sell or distribute your address to anyone!

---
Community Sustaining Sponsors 2021

2021 Community Sustaining Sponsor

2021 Community Sustaining Sponsor

2021 Community Sustaining Sponsor
2021 Community Sustaining Sponsor

2021 Community Sustaining Sponsor

2021 Community Sustaining Sponsor

2021 Community Sustaining Sponsor
2021 Community Sustaining Sponsor

2021 Community Sustaining Sponsor

2021 Community Sustaining Sponsor

2021 Community Sustaining Sponsor

2021 Community Sustaining Sponsor

2021 Community Sustaining Sponsor

2021 Community Sustaining Sponsor

2021 Community Sustaining Sponsor
2021 Community Sustaining Sponsor
..
---
.
Read Our Neighbors' Newsletters!
Also FREE SUBSCRIPTIONS to these Newsletters!
Click on any of the links below to subscribe.

Click to Read today's SpringfieldNebraska Newsletter
Click to Read today's PlattsmouthNebraska Newsletter
Click to Read today's WeepingWaterNebraska Newsletter
Click to Read today's NehawkaNebraska Newsletter
Click to Read today's CedarCreekNebraska Newsletter
Click to Read today's AvocaNebraska Newsletter
Click to Read today's ElmwoodNebraska Newsletter
Click to Read today's MurdockNebraska Newsletter
Click to Read today's LouisvilleNebraska Newsletter
Click to Read today's EagleNebraska Newsletter
Click to Read today's MurrayNebraska Newsletter
Click to Read today's UnadillaNebraska Newsletter
Click to Read today's UnionNebraska Newsletter
Click to Read today's AlvoNebraska Newsletter
Click to Read today's ManleyNebraska Newsletter
.