COUGAR WINTER SPORTS

Middle School Wrestling
Feb 26  @ Weeping Water Invitational, 9am
Feb 28 HOME, CONESTOGA TRI, 5:00
Mar 4 @ Fort Calhoun Tournament, 4:30
Mar 8  @ Fort Calhoun Tri, 4:15
Mar 15 @ Auburn Quad, 4 pm
Girls' Middle School Basketball
Feb 26  HOME v Elmwood-Murdock, 10 a.m.
Girls' Varsity Basketball
Feb 25   DISTRICT FINALS, Place & Time TBA
Mar 3-5 STATE TOURNAMENT, Place & Time TBA
Boys' Varsity Basketball
Feb 21-22 & 24  SUB-DISTRICTS, Place & Time TBA
Feb 28  DISTRICT FINALS,   Place & Time TBA
Mar 10-12  STATE TOURNAMENT,  Place & Time TBA
---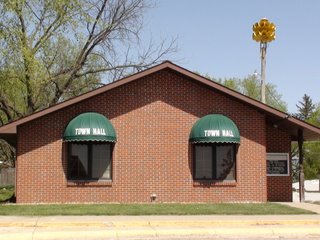 The minutes of the February Village Board meeting are now posted.
Click on the 'Village Office' tab above to read the latest.
---

UNL Extension Offers Crop Scout Training in March

Crop scouts will learn how to better manage corn and soybean
pests during a University of Nebraska-Lincoln Extension Crop Scout Training for
Pest Managers program March 16.
The training provides in-depth and detailed information from university specialists.
Registration begins at 8:30 a.m., and the workshop is from 9 a.m-5 p.m at the
university's Agricultural Research and Development Center near Mead.
Cost is $120. Fees include lunch, refreshment breaks, workshop materials and
instruction manual. Registrants should preregister to reserve their seat and to
ensure workshop materials are available the day of the training session. Updated
reference materials are included in this year's take- home instruction manual.
Topics include: how corn and soybean plants grow and develop; soybean and
corn insect management; insect quiz; identifying weeds -- plant morphology; using
a key to identify weed seedlings; crop diseases and quiz; and nutrient deficiencies.
Certified Crop Advisor continuing education credits are available with 4 in pest
management, 1 in crop management and .5 in fertility/nutrient management.
For more information or to register, contact UNL Extension at (402) 624-8030,
(800) 529-8030, e-mail Keith Glewen at kglewen1@unl.edu, or online at
http://ardc.unl.edu/training.shtml.
---

FEDERAL PROGRAMS PROVIDE FARM AND RANCH
RISK MANAGEMENT PROTECTION

"Farmers and ranchers need to make sure they meet requirements under the Non-Insured
Crop Disaster Assistance Program (NAP) and crop insurance programs by the 2011 sales
closing date of March15, 2011," noted Nebraska Farm Service Agency Director Dan
Steinkruger. "The Livestock Forage Program (LFP) provides pasture loss payments for
drought using the Drought Monitor and currently the Nebraska Drought Monitor reflects a
lot of the state as Abnormally Dry, or in D1 drought."
Livestock Forage Program (LFP) benefits may be earned by producers of eligible livestock
for drought losses to grazing land that is native or improved pastureland. To qualify, the
drought intensity during the grazing period as ranked by the U.S. Drought Monitor must
reach the D2 or greater intensity for a specific time. Grazing acres incurring a loss must
have either crop insurance (policy or plan issued under the Federal Crop Insurance Act)
or Non-Insured Crop Disaster Assistance (NAP) coverage in order to qualify for Livestock
Forage Program benefits on those acres.
The Supplemental Revenue Assistance Program (SURE) provides benefits for crop losses.
It is revenue based, and accounts for losses in production quantity and quality, as well as
decreases in price. The Emergency Livestock Assistance Program (ELAP) provides
emergency relief to producers of livestock, honey bees, and farm-raised fish due to
grazing losses, feed losses, and additional costs incurred, or death losses to honey
bees or farm-raised fish which are caused by an eligible adverse weather event. To
meet risk management eligibility for SURE and ELAP, producers must obtain either
crop insurance coverage at the catastrophic (CAT) level or higher, or Non-insured Crop
Disaster Assistance Program (NAP) coverage from FSA for all crops on all farms in all
counties in which they have an interest.
Steinkruger added, "Farmers, ranchers, and landowners should review their 2011 drought
protection before the March15 deadline with their local FSA Office staff."
---
NEBRASKA ARBORISTS TREE CONFERENCE DATES SET

The Nebraska Arborists Association (NAA) Great Plains Tree Conference is set for
February 28 & March 1, 2011 at the Lincoln Embassy Suites. This year's Conference,
"Wild Times for Nebraska Trees," will feature a day and a half of education and fun for
all attendees. Five hours of NAA CEUs are available for the first day, and three CEUs
are available for the second day of the conference. (NAA has also applied for ISA
credits.). Don't miss this opportunity to network, establish new business contacts, and
receive cutting edge information on tree care!
Speakers this year include: Guy Sternberg, author of Native Trees for North American
Landscapes and a tree consultant for the City of Springfield, Illinois, will be the keynote
speaker for the 2011 Conference. In addition, there will be presentations from Mark
Widrlechner, Steve Rasmussen, Dan Mekkes, Dr. Whitney Cranshaw, Jack Phillips,
Dr. Mark Harrell and Keith Lucas, and a panel discussion on "Nebraska Trees -
Challenges and Opportunities for Care."

For more information and registration details please visit www.nearborists.org
---
---

'Max' Impact' Soccer Team Undefeated in Fall 2010 Season!

The Max' Imact Soccer team of the Southeast Soccer Club in Murray, claimed
the Fall Season U-11 ENSA Championship with an undefeated record, outscoring
their opponents 48 to 6.
Teams played were from Omaha, Elkhorn, Papillion and Fremont.  Coached by
Max Muller, Assisted by Jim Forrest, the team looks to defend their record this
Spring when they move up in divisions.
Max' Impact Team:  (backrow) Jacob C., Adam P., Dawson H., Jacob H. & Noah M.;(front row) Kaleb R-M., Dylan M., Coach Max Muller, Samuel F. & Sam B.
Story & photo contributed by Angie Hogue.
---

CONESTOGA DANCE TEAM

Conestoga's Dance Team, The Cougarettes, traveled last weekend to Grand Island to compete
in the Nebraska State Cheer and Dance Championships.  They brought two routines to compete
with in the Large Class C Pom Division as well as the Class C High Kick Division.  They ranked
3rd in the State in both Divisions!!
The Cougarettes, coached by Angie Hogue are Jes M., Megan B., Delayne M., Abby W., Rachel M.,
Shelby R., Andrea T., Lauren S., Kelly M., Sydney T., Sarah M., Devanne M. and McKenzie R.

Cougarettes will have tryouts for the new 2011-2012 team on March 10th.
Story & photo contributed by Angie Hogue.
---

Otoe County Genealogical Society

March 10th Meeting
7:00pm

Morton-James Public Library
923 First Corso
Nebraska City
The society will host its Genealogy Workshop in both the media center and
the genealogy reference room at the library.  Assistance will be provided in
the areas of "Researching Your Civil War Ancestors" and "Breaking Through
Your Genealogy Brick Walls".

http://ocgs.homestead.com
---
---
OUR 'NEIGHBOR' to the WEST is 125 YEARS OLD!

Elmwood is going to be celebrating their 125 year anniversary
Visit the Village Website - and Click the 125 Year Anniversary Button
http://www.ElmwoodNebraska.com/
---
Governor's Agri/Eco-Tourism Workshop rescheduled for March 22-23
The 2011 Governor's Agri/Eco-Tourism Workshop is rescheduled for March 22-23 at the
Ramada Inn & Conference Center in Kearney.
The workshop, originally scheduled for the first week of February, was postponed due to
hazardous weather and travel conditions. Nearly all of the original speakers will be presenting
at the March workshop, including keynote speaker Stan Meador.
Previous registrants do not need to re-register. Those who now are unable to attend can
contact Tom Tabor at tom.tabor@nebraska.gov for a refund. Others interested in the workshop
can register at www.VisitNebraska.gov/industry.
Lodging is available at the Ramada Conference Center-ask for the block of rooms held for
the Governor's Agri/Eco-Tourism Workshop to get the discounted rate, which will be available
until March 8.
---

RECYCLE SCHEDULES for MURRAY, NEHAWKA & BEAVER LAKE
The CASS COUNTY GOING GREEN recycle trailer will be located  on these dates
in the following locations:
Feb 19 - 25, Murray
Feb 19 - 25,  Nehawka
Feb 26 - March 4, Beaver Lake
March 12 - 18, Murray
March 19 - 25, Beaver Lake
March 19 - 25, Nehawka
(Murray will also continue to have the recycle bin located behind Town Hall,
although this is for Murray residents only.)
---
LEARN the 'ORANGE BLOSSOM SPECIAL'!
Championship fiddler and fiddle book author, Deborah Greenblatt, will discuss various
ways to perform that classic fiddle tune, Orange Blossom Special.
This wonderful piece encourages improvisation, giving the fiddler opportunities to make
their fiddle sound just like a train.
Saturday, March 19, 2011
1 PM - 3 PM
Old Avoca Schoolhouse
Avoca, Nebraska.
Pre-registration is required, enrollment is limted, and there is a $20.00 fee.
For more information, call 402-275-3221, or send an e-mail todebby@greenblattandseay.com.
---
Community Lenten Pasta Dinners

Hosanna Lutheran Church
Friday March 18th:  Spaghetti
Friday April 1:  Fettuccini
Friday April 15:  Lasagna
5-7 pm
Meal includes pasta (meat or meatless)
Garlic bread
Salad
Relish tray
Dessert
Drink

$6.00 adults
$5.00 seniors
$3.00 10 and under
Ages 3 and under free
Hosanna Lutheran Church
700 South 18th Street
Plattsmouth, NE
(Just west of Plattsmouth Middle School)
---

NOTES FROM the UNL EXTENSION OFFICE in WEEPING WATER
Getting Ready to Plant a Home Orchard?
Learn about producing fruit from your own trees.  Vaughn Hammond, University of Nebraska-Lincoln
Extension Educator with expertise in Specialty Crops, will teach an Extension workshop on
February 24 covering cultivation practices for apples, peaches, apricots, pears, plums and cherries. 
Discussion will include where to obtain trees, variety selection, planting and care.
The workshop will be held at the Cass County Extension office located on the Cass County
Fairgrounds, 8400 144th Street, at 6:30 p.m. on Thursday, February 24.  
A $10 per person registration fee will be collected at the door.
Pre-registration is requested for handout materials, but walk-ins are welcome. 
Call the Cass County Extension office at 402-267-2205 to register; voice messages
can be left outside of office hours, M-F, 8:00 to 5:00.
---
NEWA FROM UNIVERSITY OF NEBRASKA

Farm Food Safety Workshops Offered Across Nebraska in February and March
Food safety workshops offered across the state in February and March will help producers
meet requirements of new federal legislation.
In early January, President Obama signed the FDA Food Safety Modernization Act into law.
The law requires producers to evaluate potential hazards to their products, create measures
to prevent contamination and to develop written food safety plans.
The two-day workshops, offered by University of Nebraska-Lincoln Extension, in partnership
with the University of Nebraska Rural Initiative and the Nebraska Sustainable Agriculture
Society, will be from 9 a.m.-4 p.m. in Lincoln, Grand Island, Auburn and North Platte.
UNL Extension educators will teach the workshops. Workshops will help fresh produce growers
complete the Good Agricultural Practices (GAPs) training.
At the end of the workshops, participating producers will understand GAPs and have parts of
their own farm food safety plans developed.
The topics covered will help producers enhance worker sanitation, harvesting, handling, packaging,
storage and transportation standards of fresh produce from the farm operation to markets, schools,
restaurants and retail stores.
By completing a farm food safety plan, producers can differentiate themselves in the marketplace
and appeal to many consumers who perceive this training as an added benefit.
All educational materials and costs of the workshops are provided through a Rural Business
Enterprise Grant from USDA Rural Development that was received by the Nebraska Sustainable
Ag Society in partnership with the University of Nebraska Rural Initiative.
Reservations are required to participate in the training workshops. To register, contact the University
of Nebraska Rural Initiative by e-mailing gaps@unl.edu or calling (402) 472-2940. Online registration
is also available at http://ruralinitiative.nebraska.edu by clicking on the GAPs Training link under
Announcements and following instructions on the page.
Training dates, reservation deadlines and locations include:
March 2 and March 9, RSVP by Feb. 23
Hall County Extension Office, College Park, 3180 West U.S. Highway 34, Grand Island.
March 10 and March 17, RSVP by March 3
4-H Building, Nemaha County Fairgrounds, Ninth and J streets, Auburn.
March 18 and March 25, RSVP by March 11
West Central Research and Extension Center, 402 W. State Farm Rd., North Platte.
UNL Extension is in the university's Institute of Agriculture and Natural Resources.
---

Lofte Community Theatre to Honor Volunteers

On Saturday, February 26 at 6pm the Lofte Community Theatre in Manley will honor its
volunteers and hold their annual business meeting. Actors, ushers, painters, donors and
friends are all invited to participate in this special event.  Lofte officers will present Lofte
financials and plans for the future.  A complimentary Italian meal and refreshments will be
provided.
The Lofte is a non-profit organization and as such is heavily dependent upon its army of
volunteers.  During the course of the evening, those with outstanding service during the
past year will be recognized by the "Dale Crosby Awards."  Mr. Crosby was a long-time
chairman of the Lofte Board of Directors.  His willingness to tackle any duty at the theater
served as an inspiration to others.  Over the many years of his service, he performed,
cleaned and took on administrative tasks.  Mr. Crosby passed away in 2001.
Lofte Artistic Director Kevin Colbert will announce upcoming show selections and share
some of the behind the scenes antics that he witnessed during the 2010 season.
Those who are planning to attend are asked to RSVP by calling the theater at (402) 234-2553.
---
Ninth Annual Nebraska American String Teachers Association
Fiddle Tune Composition Contest

This event inspires fiddlers everywhere to compose their own tunes, and supports
the cause of string education throughout the great state of Nebraska.
1st PLACE: $100.00  2nd PLACE: $50.00  3rd PLACE:  $25.00
Entries must be postmarked by March 31.
The winners will be announced on May 28, 2011, during the Monumental Fiddling Championship
held at the Homestead National Monument in Beatrice, Nebraska.

The winning compositions will be performed at the Monumental Fiddling Championship & Acoustic
Band Contest, and printed in Stringing Along, the journal of the Nebraska Chapter of the
American String Teachers Association.
For the 2011 contest rules and guidelines, e-mail debby@greenblattandseay.com.
For more information about the Nebraska American String Teachers Association,
log on to the web site atwww.neasta.org.
Greenblatt & Seay Publications, in Avoca, Nebraska is a proud Sponsor  of the
Nebraska ASTA Fiddle Tune Composition Contest.
---

Youth, Adults Can Enter 2011 Master Conservationist Program


Both adults and youth are eligible to enter the 2011 Master Conservationist Program
which includes categories for new and traditional soil and water conservation practices in
urban and rural areas.  The deadline for entries is April 1, 2011.

This annual Nebraska recognition program began in 1983 and now includes categories
for farm/ranch, residence/acreage, community-private business and youth entries, according
to Joseph Lemmons, Extension Educator with University of Nebraska-Lincoln Extension-Cass County .

There are five Master Conservationist program districts across Nebraska for farm and ranch
entries. Entries in community-private business or public, residential and youth individual or group
projects compete for five statewide awards. The residential category can range from a typical home
yard to 10 or more acres with less than $1,000 in sales.

Master Conservationist brochures are available at local University of Nebraska-Lincoln Extension,
Natural Resources District and USDA Natural Resources Conservation Service offices. The brochure
appears on the UNL Institute of Agriculture and Natural Resources (IANR) home page at 
http://ianrhome.unl.edu under "Timely Topics." Online applications can be made at www.owh.com and clicking on "In the Community" link.

All entries will be judged by members of IANR at UNL, Nebraska Association of Resources Districts,
Natural Resources Districts and the USDA Natural Resources Conservation Service. Master
Conservationists will be recognized at the annual banquet of the Nebraska Association of Resources
Districts, September 26, 2011, at the new Younes Conference Centre in Kearney.

This program is sponsored by the Institute of Agriculture and Natural Resources at UNL and the
Omaha World-Herald.
---

Small Business Expo & Craft Fair

Saturday, March 26th
10:00 a.m. to 3:00 p.m.
Immanuel Lutheran Church
36712 Church Road
Louisville, NE 68037

Looking for vendors!

Please contact:
Teri McClun
402.234.4161

---
PLATTSMOUTH PUBLIC LIBRARY NEWS

Tax forms are now available at the Plattsmouth Public Library.
There will be no Nebraska State Tax forms this year.  Call 1-800-742-7474 to request a form
or go to http://www.revenue.ne.gov
Copies can be printed at the library for 15 cents per page

Children's Saturday Programs:
All programs start at 10:00am
February 26       Popcorn Day    

Information on this summer's "Big Read" program and tryouts for the play will be coming soon!
---


IRISH MUSIC CONCERT
Greenblatt & Seay's Schoolhouse Performance Series features a concert of Irish music on
Sunday, March 13, at 2:30 PM.
Greenblatt & Seay & Friends will be singing and playing a variety of instruments, including fiddle,
pennywhistle, guitar, hammered dulcimer, and banjo. Traditional Irish tunes will be featured, along
with some Greenblatt & Seay originals inspired by the great Irish traditions.
Greenblatt & Seay have been playing and singing together since the night they met, decades ago. 
Their performance on March 13 will include the championship fiddling styles of Deborah Greenblatt,
and the fancy whistle-playing of David Seay.
The concert will be followed by light refreshments, and a chance to chat and even jam with the
performers.
Avoca is in southern Cass County, Nebraska, on the 13 C Spur,  one mile south of Highway 34.
Admission is $5.00 for adults, and $1.00 for children and students.
For more information, write to:
Greenblatt & Seay, The Old Schoolhouse, P.O. Box 671, Avoca, Nebraska, 68307,
call  402-275-3221, or e-mail them at g-s@alltel.net.
The historic Old Avoca Schoolhouse was built in 1925, and has been the home of the
Schoolhouse Performance Series since 1990.  Music lessons, workshops, fiddle camps,
and field trips are offered by Schoolhouse residents, Greenblatt & Seay, and are available
by appointment.
---
Help us thank our 2010 Democratic Candidates at a "Roast for Those Who Ran"

Featuring: Ivy Harper, Mike Meister, Tom White, and Vince Powers as MC

Saturday, March 19, 2011

6:00 pm - Reception and cash bar

7:00 pm  - Dinner and Program


The Exposition Center on the Cass County Fairgrounds

132nd St. and Highway 1, north of Weeping Water


Tickets:  $25/individual, $40/couple

May be purchased at:  http://www.actblue.com/page/casscountyroast/

Or purchased directly from many Cass County Democrats.


Call (402) 434-2180

---
HOW to SUBMIT ARTICLES for this NEWSLETTER...
Event announcements and advertising can be an enormous expense when
you're wanting or needing to get the word out.  If you've checked into regular
newspaper pricing lately for such items, you'll know what I'm talking about.  So
why spend your hard-earned money, when you can accomplish the same thing
right here - FREE - on your local news website?
Below is a list of categories that will cost you absolutely nothing, except the
time to submit it, (which you'd have to do with a regular newspaper anyway):
Wedding / Engagement Announcements and Photos
Birth Announcements
Letters to the Editor
Birthday Greeting
Upcoming Events
Cards of Thanks
Lost and Found
Obituaries
Recipes
and So Much More.
That's right!  These are all items that can appear FREE of CHARGE
in each Wednesday's Murray Newsletter and/or Calendar!
All YOU have to do is send the information to us - it's that simple!
Deadline for submissions to each week's Wednesday Newsletter is
NO LATER THAN NOON on the prior MONDAY and it's so easy to submit
your news.

1.)  You may call your information to 402-235-2926,
Leave a voice mail with your name phone number.
2.)  Email your story to Editor@MurrayNebraska.com
NO 'zip' files, please, and send photos in jpg format, if possible,
no larger than 340 x 480 pixels. (Picnik.com is a FREE photo editing website
where you can edit your photos before submitting them.  Try it, it's easy - and FREE!)
3.)  Send items via the U.S. postal service to:
Editor, MurrayNebraska.com
201 N How Ave, Murray, NE, 68409-8403. 
(When mailing items you'd like to get back, please enclose a self-addressed,
stamped envelope.)
Remember to include 'who, what, when, where and why', along with any other
helpful details, such as a contact person and phone.
Thanks for helping to keep YOUR Murray Newsletter fresh and up-to-date!

***


SUBSCRIBE to the MURRAY NEWSLETTER...

We're glad you're enjoying reading the FREE Murray Newsletter!
Would you like to automatically receive it every week?
At the top of the 'Home' page, just slide your mouse over the 'WHAT'S NEW' tab. 
When the drop-down menu appears with 'NEWSLETTER', slide the mouse to
the right to 'SUBSCRIBE to NEWSLETTER', then fill in your e-address.
It's absolutely FREE and no need to worry...we won't sell or distribute your
address to anyone!
www.MurrayNebraska.com
Community Sustaining Sponsors 2011

2011 Community Sustaining Sponsor

2011 Community Sustaining Sponsor

2011 Community Sustaining Sponsor

2011 Community Sustaining Sponsor

2011 Community Sustaining Sponsor

2011 Community Sustaining Sponsor

2011 Community Sustaining Sponsor

2011 Community Sustaining Sponsor

2011 Community Sustaining Sponsor

2011 Community Sustaining Sponsor

2011 Community Sustaining Sponsor

2011 Community Sustaining Sponsor

2011 Community Sustaining Sponsor

2011 Community Sustaining Sponsor

2011 Community Sustaining Sponsor