Murray Newsletter - September 22, 2021
---
(Photo taken by PZ one half mile north of Conestoga Elementary School, 2021-09-19.)
It is the Harvest Moon! On gilded vanes and roofs of villages, on woodland crests and their aerial neighborhoods of nests deserted, on the curtained window-panes of rooms where children sleep, on country lanes and harvest-fields, its mystic splendor rests.
Henry Wadsworth Longfellow
1807 ~1882
American poet and educator
---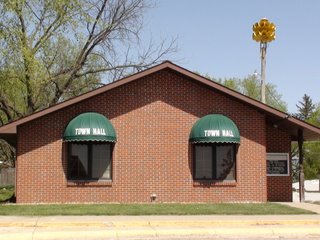 ATTENTION, MURRAY RESIDENTS EAST of RAILROAD VIADUCT:
Remember that you have the option for electronic pay for your utility payment. This will save you from having to detour all the way around to put your payment in the box at Town Hall.
For a form, call Shelli at Town Hall, 402-235-2119.
* * * * * * * *
The minutes of the recent Village Board meeting are now posted. Read them HERE or click the Village Office tab above.
Also, minutes of the One and Six Year Road Plan are HERE and the Annual Budget and Tax Levy is HERE.
---
Celebrate Nebraska's 2021 Book Award Winners
Celebrate Nebraska's 2021 Book Award winners with author readings and an awards presentation ceremony at the Nebraska Center for the Book's Celebration of Nebraska Books. Held at the Nebraska History Museum on October 23rd, winners of the 2021 Nebraska Book Awards will be honored and the celebration will include readings by some of the winning authors, designers and illustrators of books with a Nebraska connection published in 2020. And the winners are:
Children's Picture Book: Letters from Space by Clayton Anderson, Illustrated by Susan Batori. Publisher: Sleeping Bear Press
Design: Sy's Barbershop and Pool Hall: New and Selected Poems and Paintings by Jay D. Gerber. Publisher: Infusionmedia
Illustration: Lily Discovers People are Like Donuts by Rob Otte, Illustrated by Carey Goddard. Publisher: Jelly Donut Publishing
Illustration Honor: The Day We Went to the Park by Linda Stephen and Christine Manno, origami artwork by Linda Stephen. Publisher: Handersen Publishing
Fiction: The Brightest Place in the World by David Phillip Mullins. Publisher: University of Nevada Press
Nonfiction Legal History: A Question of Freedom: The Families Who Challenged Slavery from the Nation's Founding to the Civil War by William G. Thomas III. Publisher: Yale University Press
Nonfiction Memoir: Dancing with the Octopus: A Memoir of a Crime by Debora Harding. Publisher: Bloomsbury Publishing
Nonfiction Memoir Honor: Yards After Contact - Team Jack: Scoring a Touchdown Against Childhood Brain Cancer by Andrew Hoffman, foreword by Rex Burkhead. Publisher: Nico 11 Publishing and Design
Nonfiction Military History: A Mighty Force for Peace: A History of the Former Lincoln Air Force Base by Robert M. Branting. Publisher: Infusionmedia
Nonfiction Nebraska History: Never Caught Twice: Horse Stealing in Western Nebraska, 1850-1890 by Matthew S. Luckett. Publisher: University of Nebraska Press
Nonfiction Nebraska as Place: Cut in Stone, Cast in Bronze: Nebraska's Historical Markers and Monuments, 1854-1967 by Jeff Barnes. Publisher: The Donning Company Publishers
Nonfiction Solidary: American Harvest: God, Country, and Farming in the Heartland by Marie Mutsuki Mockett. Publisher: Graywolf Press
Nonfiction Urban History: My Omaha Obsession: Searching for the City by Miss Cassette, foreword by Chris Ware. Publisher: Bison Books
Poetry: Two-Toned Dress Lucy Adkins. Publisher: Blue Light Press
Poetry Honor: Forever War by Kate Gaskin. Publisher: YesYes Books
The Celebration of Nebraska Books, on October 23rd, will also honor winners of the 2021 Jane Geske and Mildred Bennett awards. The Mildred Bennett Award recognizes individuals who have made a significant contribution to fostering the literary tradition in Nebraska, reminding us of the literary and intellectual heritage that enriches our lives and molds our world. The Jane Geske Award is presented to a Nebraska organization for exceptional contribution to literacy, books, reading, libraries, or literature in Nebraska. It commemorates Geske's passion for books, and was established in recognition of her contributions to the well-being of the libraries of Nebraska.
The 2021 One Book One Nebraska selection, Prairie Forge: The Extraordinary Story of the Nebraska Scrap Metal Drive of World War II by James J. Kimble (Bison Books, 2014) will be featured in a keynote presentation by the author. The introduction of the 2022 One Book One Nebraska book choice will conclude the festivities.
The Celebration of Nebraska Books is sponsored by Nebraska Center for the Book and the Nebraska Library Commission, with support from History Nebraska's Nebraska History Museum. Humanities Nebraska provides support for One Book One Nebraska. The Nebraska Center for the Book is housed at the Nebraska Library Commission and brings together the state's readers, writers, booksellers, librarians, publishers, printers, educators, and scholars to build the community of the book, supporting programs to celebrate and stimulate public interest in books, reading, and the written word. The Nebraska Center for the Book is supported by the national Center for the Book in the Library of Congress and the Nebraska Library Commission.
As the state library agency, the Nebraska Library Commission is an advocate for the library and information needs of all Nebraskans. The mission of the Library Commission is statewide promotion, development, and coordination of library and information services, "bringing together people and information."
###
The most up-to-date news releases from the Nebraska Library Commission are always available on the Library Commission website, http://nlc.nebraska.gov/publications/newsreleases.
---
MASONIC HOME JOB OPENINGS!
---
EAST CASS PIONEER CEMETERY DISTRICT (ECPCD) MEETINGS FOR 2021
All meetings are open to the public and are held at the Murray Town Hall at 7 p.m.
Monday, October 11
---
Murante Joins with 22 Financial Officers to Express Concerns Over Proposed Invasive IRS Proposal

(Lincoln, NE) Treasurer John Murante today joined with 22 other financial officers from across the nation in a letter to President Joe Biden and Treasury Secretary Janet Yellen to express concern that the recent $3.5 trillion spending proposal from the Biden administration will require financial institutions to turn over private citizens' personal bank account information to the IRS if they exceed $600 of inflows or outflows in an account.
Such reporting requirements are not only a major infringement on well over 100 million Americans with bank accounts, but would impose significant compliance costs on banks, credit unions, and other financial institutions including states which offer 529 college savings plans, costs that most likely will be passed on to the public.
"This could lead to a tremendous invasion of privacy the likes of which our country has never seen. Millions of law-abiding Americans would suddenly have their bank accounts opened to federal investigators for no more reason than buying a refrigerator. This is simply unconscionable. To make matters worse, under this proposal, saving for college could put an American family on the IRS's radar," Murante said.
Financial institutions currently report a tremendous amount of data to the IRS, and no evidence has shown that the proposed requirements would substantially aid the IRS's efforts to close the tax gap beyond the information already at their disposal.
Not only would such an overly comprehensive IRS database require significant resources to build, maintain, and protect, but it would make the personal financial data of millions of Americans vulnerable to attack. The IRS is a constant target of cyber criminals, experiencing millions of cyberattacks annually. This proposal will put a constant strain on customer privacy, data security and overall safety of the banking system.
"As Treasurers and Auditors we want to join the many state bank and credit union associations who oppose this type of intrusive action. We urge you to consider the negative impacts this initiative would have on individuals and small businesses in all of our communities, along with the negative impact on local financial institutions," the letter reads.
The letter can be found here.
---
Local Volunteers and Blood Donors Needed For Busy Disaster Season
AUGUST 9, 2021 — Many weather experts predict a destructive disaster season this year. The American Red Cross needs volunteers to help on the ground and blood and platelet donors to roll up a sleeve to maintain a stable blood supply in the face of emergencies.
"We're preparing for another extremely busy disaster season, and it's critical to have a trained, ready volunteer workforce to make sure we can provide relief at a moment's notice," said Jill Orton, Region Executive of the American Red Cross of Nebraska-Iowa. "This year's wildfire season is already very active and dangerous because of the severe drought and dry woodlands across the west. And experts are predicting we could see 10 or more hurricanes in the upcoming weeks. Additionally, we need to ensure we can continue to respond to disasters locally, such as home fires or severe storms."
SHELTER VOLUNTEERS AND HEALTH PROFESSIONALS NEEDED
The Red Cross needs new volunteers to support disaster shelters. Volunteers will help with reception, registration, food distribution, dormitory, information collection and other vital tasks inside disaster shelters.
The Red Cross also needs volunteers who can work in disaster shelters to address people's health needs and provide hands-on care in alignment with their professional licensure (registered nurse and licensed practical nurse/licensed vocational nurse). Daily observation and health screening for COVID-19-like illness among shelter residents may also be required. We have both associate and supervisory level opportunities available. If you are an RN, LPN, LVN, APRN, NP, EMT, paramedic, MD/DO or PA with a current and unencumbered license, this position could be right for you.
After most disasters this year, the Red Cross plans to open group shelters. However, in some communities, hotels may be more appropriate if the risk of COVID-19, including the delta variant, is particularly high. The Red Cross will also continue many of the safety precautions implemented in 2020, including masks, health screenings, enhanced cleaning procedures and encouraging social distancing.
DISASTER ACTION TEAM MEMBER
Local Disaster Action Teams provide 24-hour emergency response to local disasters, particularly home fires, ensuring that those affected have access to resources for basic necessities such as food, shelter and clothing. If you are team-oriented and want to help your neighbor, the DAT responder may be just the thing for you.
In Nebraska last year, the Red Cross provided immediate emergency assistance to 489 households after 305 home fires and other disasters.
If you want to make a difference and are interested in helping your community should a disaster occur here at home or across the country, please redcross.org/volunteer.
BLOOD AND PLATELET DONORS NEEDED
Wildfires, record-breaking heat and a busy hurricane season can also impact the nation's blood supply. On top of the toll extreme weather events take on the lives of millions, disasters can cause blood drive closures or prevent donors from being able to give safely. Eligible donors can help overcome the critical need for blood and ensure blood is readily available by making an appointment to give by using the Red Cross Blood Donor App, visiting RedCrossBlood.org, calling 1-800-RED CROSS (1-800-733-2767) or enabling the Blood Donor Skill on any Alexa Echo device.
As a thank-you, those who come to donate throughout the month of August will get a free 4-month special offer to Apple Music by email (new subscribers only). Details are available at RedCrossBlood.org/FeelTheBeat.
To Schedule Your Upcoming Blood Drive Donation, click HERE or call 1-800­-RED CROSS (1-800­-733-2767):
MONDAY, SEPT 27, 2021
VFW Post 2543
501 1st Ave
Plattsmouth, NE 68048
11:30 am ~ 5:30 pm
WEDNESDAY, OCT 6, 2021
Plattsmouth High School
1916 E Hiway 34
Plattsmouth, NE 68048
8 am ~ 2 pm
WEDNESDAY, NOV 3, 2021
Louisville High School
202 West 3rd St
Louisville, NE 68037
9 am ~ 4 pm
TUESDAY, NOV 9, 2021
Weeping Water High School
204 W O Street
Weeping Water, NE 68463
Noon ~ 6 pm
About blood donation
To donate blood, individuals need to bring a blood donor card or driver's license or two other forms of identification that are required at check-in. Individuals who are 17 years of age in most states (16 with parental consent where allowed by state law), weigh at least 110 pounds and are in generally good health may be eligible to donate blood. High school students and other donors 18 years of age and younger also must meet certain height and weight requirements.
Donors can also save up to 15 minutes at the blood drive by completing a RapidPass®. With RapidPass®, donors complete the pre-donation reading and health history questionnaire online, on the day of donation, from a mobile device or computer. To complete a RapidPass®, follow the instructions at RedCrossBlood.org/RapidPass or use the Red Cross Blood Donor App.
In most cases, those who have received a COVID-19 vaccine can donate. However, knowing the name of the manufacturer of the vaccine they received is important in determining donation eligibility.
Blood drive safety
Each Red Cross blood drive and donation center follows the highest standards of safety and infection control, and additional precautions – including face masks for donors and staff, regardless of vaccination status – have been implemented to help protect the health of all those in attendance. Donors are asked to schedule an appointment prior to arriving at the drive.
About the American Red Cross:
The American Red Cross shelters, feeds and provides comfort to victims of disasters; supplies about 40% of the nation's blood; teaches skills that save lives; distributes international humanitarian aid; and supports veterans, military members and their families. The Red Cross is a nonprofit organization that depends on volunteers and the generosity of the American public to deliver its mission. For more information, please visit redcross.org or CruzRojaAmericana.org, or follow us on Twitter at @RedCross.
---
All children need a secure place to learn and grow. The ideal place should be in their own home, however many kids are not that fortunate.
In times of neglect or abuse, a child must sometimes be removed from their home at a moment's noticed and placed in a warm, safe place. Kids of all ages, from birth through high school, sometimes need the help of the Child Saving Institute.
CSI helps foster parents and biological families learn the skills they need for a safe, well-cared-for, and loving family life.During this unsettling time of covid-19, the Murray Christian Church is collecting essential cleaning items for the Child Saving Institute.
If you would like to donate, here are some things they could use:Pine Sol, Lysol Disinfectant Spray, sanitizing wipes, latex and powder-free disposable gloves, (L & XL), and hand sanitizer.
Please bring items to Murray Christian Church, 304 W Young St, Murray, NE on Wednesdays, Thursdays or Fridays, between the hours of 10 - 2:00. You may call the church ahead of time, 402-235-2527, to be sure someone will be there to assist you.
Thank you for helping to keep these children, (and the CSI staff), healthy and happy!
---
The Conestoga Backpack Program continues to furnish food to local families in need. The program serves the Murray, Nehawka, Union and Beaver Lake areas in southeast Nebraska, and will not turn anyone away.

Just by adding a few of the items listed below to your shopping list and picking them up, you'll be helping someone in a big way. Keep in mind that some of the children are very young and are possibly 'preparing' their own meals, so easy-to-open containers are a good option for little hands.
Canned soup
Granola bars
Fruit snacks
Dry pasta
Spaghetti sauce
Dry soup mixes
Canned meat (chicken, tuna)
Boxed prepared meal kits (Hamburger Helper, Rice-a-Roni)
Peanut butter
Jelly
Canned fruit and vegetables
Also needed are hygienic supplies, toothbrushes, toothpaste, soap, cotton swabs, tissues and toilet paper.
To make a monetary donation instead, a check made payable to 'CONESTOGA BACKPACK PROGRAM' may be mailed or deposited at Cornerstone Bank, 102 W Main St, Murray, NE 68409. 100% of all monies collected is used for food and hygienic supplies for the families.
To have the items picked up, call Jill at 402-660-3543 to make arrangements. As another alternative, you may drop them off at Cornerstone Bank in Murray or at their Beaver Lake location.
Your help is greatly appreciated. Thank you!
GO ON...KEEP READING to SEE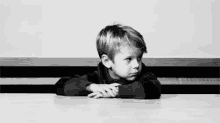 OUR NEIGHBORS' EVENTS:
---
---
---
---
---
---
---
CLICK the CAMERA BELOW for SCAVENGER HUNT RULES

---
---
---
---
---
SORRY-QUACK-OFF HAS BEEN CANCELED!
---
---
---
---
.
ON-GOING EVENTS:
.
(PLEASE CALL TO FIND OUT ABOUT ANY CHANGES TO THESE EVENTS!)
.
PLATTSMOUTH AMATEUR RADIO CLUB (P.A.R.C.)
P.A.R.C. members get together Tuesday evenings at Plattsmouth's Burger King at 6 pm.
Monthly meetings the last Saturday of most months at Mom's Cafe in Plattsmouth, 8 am. (NO December monthly meeting.)
Click HERE or on the radio antenna logo above to read the latest newsletter and calendar.
For more info, contact Roger Behrns, rb55930@windstream.net or call 402-234-6775..
---
.
ATTENTION, VETERANS!
Do you need assistance? We're here to help!
Contact Cass County Veteran Service Officer
Email:
*
Admin Assistant: Jacie Victor

Phone:
(402) 296-9368
Fax: (402) 296-9369*
Email:
ccvsoadmin@cassne.org
Hours:
Call for appointment!
Monday – Friday 8 am to 5 pm
Closed noon to 1pm
346 Main St., Rm. 102
Plattsmouth, NE 68048.
---
.
---
.
---
---
ARE YOU 55+
and
LOOKING FOR PART-TIME WORK?
The following is an employment opportunity available to older adults in Cass County.
Experience Works is a national, non-profit organization funded by the US Dept of Labor to administer the Senior Community Service Employment Program, which assists people 55 and older in getting updated training to assist in returning to the workforce. This is a federally funded program and offers a no-cost employment service to older adults who qualify.
Once accepted into the program, individuals are placed in a training site in or near their community, where they gain on the job experience while working 20-21 hours/week at $8/hour.
We also help with skill assessments, computer training, resumes, cover letters, job search, etc.
The goal is that through the training and job search assistance we gain help older adults gain good jobs in or around their communities.
Stephanie MahonyEmployment and Training CoordinatorExperience Works, Inc.
1111 "O" Street Ste 205
American Job CenterLincoln, NE 68508
Phone: 402-441-1654Fax: 402-441-6038
stephanie_mahony@experienceworks.org
Nebraska Toll-free Number: 1-877-314-7526
---
.
https://www.keepcasscountybeautiful.com/index.php
.
---
.
HOW TO SUBMIT YOUR NEWS TO THIS NEWSLETTER...
Below is a list of categories that we are happy to post, (at NO COST to you!), in the weekly Murray online newsletter:
Weddings
Engagements
Anniversary
Births
Letters to the Editor
Birthday Greeting
Upcoming Events
Cards of Thanks
Lost and Found
Obituaries
Recipes
Photos
and So Much More!

That's right! These are all items that can appear FREE of CHARGE in each Wednesday's Murray Newsletter and/or Calendar! All YOU have to do is send the information to us - it's that simple!
DEADLINE for submissions to each week's Wednesday Newsletter is NOON on the preceding MONDAY.
There are 3 ways you can submit your articles:
1) You may call your information to 402-235-2926 and leave a voice mail with your name and phone number.
2) Email your story with your name, contact info and story, in plain text to:
Send photos in .jpg format, no larger than 495 pixels wide or photos and fliers in a .pdf, to the e-address above with your story in plain text.
3) Send items via the U.S. postal service to:
Editor, Murray Nebraska Website
201 N How Ave
Murray, NE 68409-8403
Be sure to allow enough time to be received by Monday! Also, when mailing items you'd like to get back, please enclose a self-addressed, stamped envelope.
Remember to include 'who, what, when, where and why', along with any other helpful details, such as a contact person and phone.
Again, you must have your name and contact information included with the information.
Thanks for helping to keep YOUR Murray Newsletter fresh and up-to-date!
**********
SUBSCRIBE to the MURRAY NEWSLETTER
It's easy and FREE! Click HERE.
You will receive an email Wednesday morning at 6:30 with a link to the NL.
You may also receive the Murray NL on your mobile device at 1:30 that same day by entering your number at the 'MURRAY MOBILE' box on this page.
NO WORRIES. We do NOT sell or give your e-address or phone to anyone!
---
Community Sustaining Sponsors 2021

2021 Community Sustaining Sponsor

2021 Community Sustaining Sponsor

2021 Community Sustaining Sponsor
2021 Community Sustaining Sponsor

2021 Community Sustaining Sponsor

2021 Community Sustaining Sponsor

2021 Community Sustaining Sponsor
2021 Community Sustaining Sponsor

2021 Community Sustaining Sponsor

2021 Community Sustaining Sponsor

2021 Community Sustaining Sponsor

2021 Community Sustaining Sponsor

2021 Community Sustaining Sponsor

2021 Community Sustaining Sponsor

2021 Community Sustaining Sponsor
2021 Community Sustaining Sponsor
2021 Community Sustaining Sponsor
..
---
.
Read Our Neighbors' Newsletters!
Also FREE SUBSCRIPTIONS to these Newsletters!
Click on any of the links below to subscribe.

Click to Read today's SpringfieldNebraska Newsletter
Click to Read today's PlattsmouthNebraska Newsletter
Click to Read today's WeepingWaterNebraska Newsletter
Click to Read today's NehawkaNebraska Newsletter
Click to Read today's CedarCreekNebraska Newsletter
Click to Read today's AvocaNebraska Newsletter
Click to Read today's ElmwoodNebraska Newsletter
Click to Read today's MurdockNebraska Newsletter
Click to Read today's LouisvilleNebraska Newsletter
Click to Read today's EagleNebraska Newsletter
Click to Read today's MurrayNebraska Newsletter
Click to Read today's UnadillaNebraska Newsletter
Click to Read today's UnionNebraska Newsletter
Click to Read today's AlvoNebraska Newsletter
Click to Read today's ManleyNebraska Newsletter
.